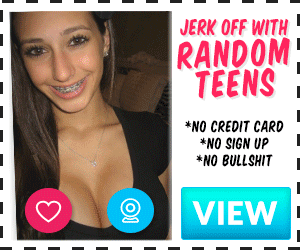 So last night we met up to grab some dinner and have a couple drinks. He looked really good and when he walked in he told me how good I looked and we kissed right away. Not a peck on the cheek but a real nice kiss.
So we ate dinner and talked about us. Like what we both want this thing between us to be. He came right out and said he'd like to date me but if all I wanted was a FWB he'd understand. But I told him of course I wanted to date him.
So we decided to go back to my apartment again. He's got one of his friends staying at his house right now until he can find a place so we wouldn't have privacy there.
When we got to my place he right away started to kiss my neck and tell me how long he's wanted me. He was standing behind me and kissing me neck and running his hands all over my body. I reached behind me and started to squeeze his cock. He was already hard!
Before I knew it we were naked and I was kneeling in front of him while he sat on my sofa. I had his cock in my mouth and was playing with his balls. He loves having his balls played with and licked. It just feels so right to have him in my mouth. Like it's just meant to be. This time I wrapped my boobs around him and let him fuck my boobs a little which he loved. When he told me he was about to cum I put him back in my mouth so he could finish there.
Then he took me in my bedroom and started to kiss me all over my body. He loves my nipples so he paid a lot of attention to them while he fingered me. Then he went down on me and my god is he good at it! He started out by using his tongue on my asshole which is something I never thought I'd like but it feels so good!
Then he paid attention to my pussy which was the wettest I think it's ever been. He got me off really quickly the first time then the second time it took a while longer but he did make me cum again. He also did something else new to me, he used a finger in my butt. It felt a little weird at first but I started to like it.
Then I got on top of him and rode him until we both came. He came first but I kept going and he stayed hard until I got off again. So we laid down together and he wrapped his arms around me and we fell asleep like that.
Later on I could feel his cock was hard and pressing against me and he was playing with my pussy to wake me up. He put another condom on and we fucked laying on our sides. It felt really good as I was playing with my clit while he fucked me and we both came again.
The rest of the evening we just laid in bed and talked and made out. And tried to figure out how we're going to break this news that we're together to his sister. I really don't think she'll mind but you never know.