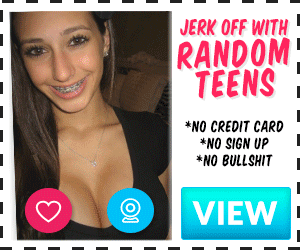 My best friend got married yesterday. I was of course one of her bridesmaids. We've been friends since junior high and I've always had a crush on her older brother (27 m) but never acted on it since I always thought it might make things weird.
He's just a really attractive guy and I think most of our friend group has had a crush on him at one time or another. Anyway he was at the wedding looking sexy as fuck in his suit and there was just something about the way he looked. I kept looking over at him during the mass and he smiled at me.
At the reception he told me I looked pretty in my dress and I thanked him. He said he loved that I was wearing my hair curly and it looked really cute. (backstory: I'm biracial and I usually straighten my hair. I never really wear it curly but I decided for the wedding I'd wear it this way but I've always been somewhat self conscious about it for some reason). He asked if I wanted to dance and I said yes. I was somewhat buzzed and I told him I always thought he was a really great guy. He told me he always thought I was a really nice girl. Then he leaned in close and told me he also always thought I was the prettiest girl he's ever met!
Well before long we found ourselves outside the reception hall making out. Then after the reception ended he offered me a ride home and I found myself playing with his dick through his pants as he drove.
When we got to my apartment we basically undressed each other the minute we got in the door and before I knew what was happening I was sucking his dick on my sofa. He was rock hard and telling me how longs he's wanted me. As I sucked him he was playing with my pussy and I was getting as wet as I've ever gotten.
I knew I wanted to swallow his cum which is something I'd never done for any other guy but I was so turned on! I used my mouth and my hand on him until he nutted in my mouth and I swallowed his load. Then he laid me down and started to eat my pussy. First he sucked on my nipples and told me how awesome they are. I've got pretty big nipples and guys always are amazed by them.
Anyway he's the best at eating pussy I've ever had. He got me off three times in about 15 minutes. After the third time I can we laid on the sofa for a while and I asked him if he wanted to fuck me. He said he's wanted to fuck me for years. So I took him by the hand and we went in my bedroom.
I put a condom on him and mounted him. God his cock felt so ducking good inside of me! We were both moaning as I rode him and he was playing with my boobs and telling me how hot I he thinks I am. For my part I kept telling him how good he felt inside me. It didn't take me too long to cum really hard. One of those good intense orgasms where the muscles in your legs twitch. He came a few seconds later and we just laid down together and he hugged me close.
He asked why we hadn't done this years ago and we both laughed. He ended up fucking me again in missionary about an hour later then we both fell asleep.
This morning I woke up and was thrilled to feel him with his arms still wrapped around me. I made him eat my pussy again just to make sure he was as good as I remembered him being. This time he licked my ass as well which sent my over the edge and I came really hard. I replayed the favor and blew him again and once again I swallowed for him.
We made plans to meet up again this evening for drinks and of course to fuck each other's brains out. This could be the beginning of something really fun.