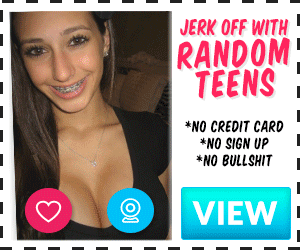 This Asian girl (shorter, big boobs, big butt, black long hair) and I at the time had agreed that I was allowed to do anything to her and require her to do almost everything. She's my long time friend and we had became 420 buddies throughout the pandemic. Since we both live with our families still, we aren't allowed to smoke at home, so we drive over to the other side of the city to sesh together sometimes late at night.
A week before we had decided to meet up after work, I required that she drink 7-8 cups of water everyday (she normally only drinks like 3-4 cups) or else she would get punished. When the day came I instructed her to wear this baby blue tube top that made her DD's look extra big and juicy and a short black skirt with no thong. I wanted full access.
We met up and ended up smoking a few joints in the darkness of night. Throughout this whole sesh I would have her lean front of me while I sat/leaned in front of my car. I initially groped her huge ass tits, squeezing it all around and pinching her nipples as she took a hit of the joint. Since it was dark and no one was around I got a little experimental and pulled the whole tube top down revealing her entire tits.
At this point her nipples were hella hard and I noticed that her legs were spreading quite wide. I start kissing her neck and she feeds me the joint while I'm having the time of my life playing with her tits. My hands start slowly creeping down her inner thigh, slowly tipping down to her pussy.
As I reach her pussy I can feel the wetness just coat my finger. I slowly move my fingers up and down ever so slightly, gently grazing over her clit as I feel her shiver and body language indicating she wants more. I start rubbing her clit in circles while barely inserting my finger inside of her. Just sort of tapping over her hole repeatedly and quickly.
We finish our joint, so we take a little break to get another one out of the car. After I got it, I told her to light it while she sat a little higher on the hood of my car, legs spread.
I go in and start aggressively sucking on her tits. Squeezing them hard, borderline abusing them because she loves it that way. Then I reach my way down and insert two fingers in her pussy. I start making the come here motion to try and hit her G spot. She normally is wet, but today it felt a little different. She was extremely wet, more than usual and I knew I could make her cum right there and then.
I make her spread her legs wider for me as I start pushing more of my hand in her and finally reach the g spot in her and she starts moaning. Louder and louder. She usually moans, but this one was as if I found a new spot for her or something. These moans make me more aggressive and I start increasing my speed, increasing the pressure I have on that spot.
I keep going and going using the thumb of my other hand to rub her clit. After a few minutes she starts to limp a little bit and whispers that she's cumming. I see her eyes roll back a little, which puts a little smirk across my face. I can feel her pussy start tightening up and her inner walls starts to hug my fingers.
As I'm slowly going in and out I can feel her pussy just trying to push me out as I force my fingers deep back in. My two fingers GRIP her even tighter as she shrieks a little and I instruct her to look at me. I use my firm grip to pull her towards me and instruct her to look me in the eyes.
I tell her 'You are mine.' She nods her head in approval. I take out my hands and put my fingers in her mouth, making her clean that lovely juice off of my fingers. We then proceed to finish the joint and more ensues in the car…. but I'll leave that for another post
The post I [23M] made her [21F] Cum on the hood of my car while we seshed PART 1 appeared first on Hot Indian Sex Stories | Hindi Sex Stories.