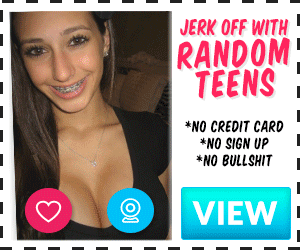 If your new to my stories then you can get caught up by reading my past posts. My posts are about my personal, real sex life, which involves crossdressing, group sex, bondage, gay sex, cuckolding, public sex, polyamory, and other taboo subjects. If those subjects offend you, leave now. If the only thing you do is leave a negative comment, you'll be blocked, no warning and no questions asked.
I'm Ben, 23 male from USA, and I'm a bisexual passable crossdresser. My fem name is Becky, and I'm a geeky sub who enjoys sex with my girlfriend Gwen (23) and our boyfriend Zach (35).
So I usually don't wear my chastity cage, I only wear it when I know we are doing something sexy and I don't want to cum until the end. This year, I am going to try Locktober from the start and be locked in my chastity cage all month long. I talked about this with my GF Gwen, and said she loved the idea, telling me "I don't really need your cock since it's so small anyways, and if you need to cum, you can always ask Zach to fuck you til you cum." She really had a devilish smile on her face while she was saying that.
So yesterday, Gwen and Zach went out on a date since Zach is making a lot more money now, and he told me he wanted me to stay home and clean the new house like a good little sissy maid. So I took a shower, put on my make-up, and I got dressed in black garter belt with thigh high white stockings, a black thong back teddy with white lace trim, and see-through maid microskirt, the maid headpiece and black heels. Gwen looked so sexy for their date with a short skirt and nice stockings, and she helped me put up her hair for the date. Before they left, Zach put the sissy collar around my neck, locked my cock in my chastity cage, and put a butt plug in me, and told me to be on my knees when they got back.
While they were gone I dusted, did the dishes and laundry while the TV was on and it was a nice quiet day. After a few hours, I got a text from Zach that told me to be waiting on my knees by the door with a ball gag in my mouth, a leash on my collar, and my feet and wrists cuffed behind my back. I did as he said and got ready. The wrist cuffs were hard to secure behind my back but I did it with some leather cuffs that connect with a D-ring chains. I waited on my knees for a few minutes until I heard the car park and they came to the door. Just as the door was opening, I recognized a third voice and I got terrified.
They opened the door and Stacy was with them, and she got a full look at me, bound on the ground like a helpless slut. She laughed and said "I had no idea you had Becky so well trained." Even though she had seen me crossdressed and fucked before, this was still very humiliating. Gwen told me that Stacy asked if she could join them for a 3 sum so they invited her to meet up with them towards the end of their date and they were going to go fuck in the master bed room. I was excited to see that, then Zack took off his pants and pulled out his dick, telling me to suck it to get it hard before he fucked them. He took off the gag and I quickly took his cock into my mouth, drooling all over it and gagging on it as it was balls deep down my throat. Stacy was impressed and said I was a better cock sucker then anyone she ever saw. I blushed again and the girls went to the bedroom. Zach stood me up, put the gag back in my mouth and took me to the GUEST bedroom.
He laid me on the guest bed, locked my hands and feet to the head boards, replaced the normal butt plug with the big thrust action anal plug, and taped two egg/bullet vibrators to my cage and put them all on high before leaving the room. I was so fucking horny and frustrated that I tried to get free but I couldn't, I was trapped tight in place and the vibes where all fully charged and going strong. I moaned and whined for release but no one came. I could hear the three of them fucking like porn stars in the big bed while toys made me cum twice all lover myself in me bed. Finally the vibes started to loose power and I fell asleep.
The next morning, Zach came into my room naked. He flipped me over face down, and pulled my ass into the air, took out the anal plug, replaced the batteries for the dual egg vibrator and started to fuck me to oblivion while he teased me with the vibe. It was amazing and he pulled my hair back, telling me how much he enjoys fucking my future wife and her best friend and no one will miss my useless dick next month. He spanked my ass and told me I was her sissy sex slave and that I loved it. I nodded my head and he made me cum so hard my body shook. He smeared my cum over my asshole and fucked me more until he finally came deep inside of my ass. He let me catch my breath, unlocked me and took me to the shower to wash off.
Now I know I don't get out most of my stories that soon after they happen, but today I just got out of that shower and Gwen is making breakfast for us all as we speak (and yes Stacy is still here). They have been very loving with me to make up for cucking me so hard yesterday, and Gwen said I'm sleeping in the master bedroom with her tonight and she will lock my dick in chastity tonight right before midnight. Gwen and Zach will each have one of the two keys, and I'm both excited and scared about being locked in chastity for a whole month. I hope you enjoyed my story, and wish me luck.
Be nice to each other and have a great day.