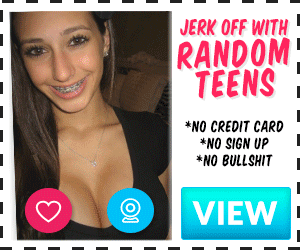 That story happened to me like 2 years ago, I had just discovered reddit – in another account – and I started getting so active in most of NSFW subreddit specially the ones with personal submissions, that's when I found out an account of a 40ish wife posting her nudes for rating, she was covering her face always but I realized she is one of my closest friend's mom because of a small butterfly tattoo on the backside of her shoulder, she was trying to hide it in most of her photos but she missed it in one of her submissions.
She is not the typical MILF type everyone is used to imagine, she is kinda petite yet busty, long curly blonde hair, but these submissions made me realize that she has such a perfect ass that her clothes never really showed, or maybe i wasn't paying enough attention to her.
That turned me on A LOT as you can imagine, I started chatting with her and she was so nice as usual, long story short we started to trade nudes and she started to complement how big my cock is compared to her husband's, then she opened up to be about having a Dead-bedroom and that is the reason she is being here for attention.
That's when i started pushing into meeting her IRL, she resisted because she was so afraid of her husband finding out but I managed to convince her to meet when her husband is out in one of his work trips, we agreed to meet in a bar of her choice – which is kinda far from her house – I was so nervous about meeting her but I was so excited too, I went there and when she saw me as you can imagine she freaked out first, then i started to explain everything to her, she was so mad about me not telling her the truth and wanted to leave.
I offered to drop her home and she agreed, during our trip we started talking more and she started to get more comfortable and i succeeded into turning her on while talking about the nudes we shared together, once i finally reached her house she asked me to pull over in a side road in-front of her house, my car windows are black tinted so it is really hard to see inside, I did so and that was when she said " we have already gone a long way through this, maybe it wouldn't hurt to have a look in real life ", she undid my pants and my cock was already rock hard, my cock flopped out and hit my stomach, her eyes got wide and started to rub my cock up and down slowly, I had a lot of precum so it was getting so sloppy already, she started to bite her lips at this point so i decided to take advantage of this chance and lift up her short dress and slid my hand under her panty, a quite moan came out of her once i touched her pussy as she was so wet already, i started fingering her as she started jerking me harder and faster, after a while she couldn't resist it anymore so she unfastened her seatbelt, leant over me and took my cock inside her mouth, she kept sucking it for few minutes trying hard to deepthroat it but she couldn't take all of it, at this point i was squeezing her boobs and pinching her nipples, she reached down with her other hand and started playing with herself, then pulled her fingers out and put them in my mouth to taste her, i couldn't resist it anymore and an explosive orgasm came inside her mouth , i felt like totally drained after that volcano of cum, she told me that she has never seen her husband cumming this much or even close to it, she reached to the backseat to bring my tissue box and started cleaning her mouth as well as my clothes, then we kissed and we agreed to talk later about our next meeting which honestly was sooner than i expected, i may tell the story about our next meeting if more people are interested about it
Thanks if you have made it so far in my story and PM/DM are open for anyone wanna ask or talk about anything related to my story