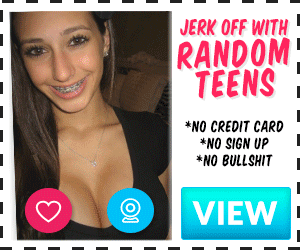 How Traditions Start – part 9
An original story by Starrynight
Enjoy:
Presley opened her bedroom door and stepped out, quietly closing the door behind. She was wearing a grey cotton night gown that reached half way down her thigh and a pair of pink cotton panties. She had no bra on underneath, the gown complimenting her magnificent rack as it clung to it, and the outline of her nipples was visible through the thin material. Presley's bedroom was right between Jack and Lisa's and she could hear talking coming from Jack's room as she tiptoed over to Zach's room and knocked on his door gently.
"Yeah, come in" Zach called from his bed, wondering who it was.
"Hey" Presley said as she walked into her brother's room and closed the door behind her.
"Hey, what's up?" Zach asked back as he looked up from his phone. He was laying on his bed in a pair of loose grey boxers and his eyes automatically moved to his little sister's cleavage.
"I'm really nervous about tomorrow night" Presley said with a pout and stepped towards her brother. She took a sit on his bed and he sat up on it, placing his phone on the nightstand.
"I'm sure it will be fine" Zach said reassuringly and studied her eyes.
"Yeah, I guess" Presley said with a sigh. "Were you nervous before your first time with me?" she asked.
"Of course I was nervous, but after we got past the initial awkwardness, it felt almost natural" Zach said with a smile. He kept looking at Presley and noticed she still looked tense.
"You think maybe you could help me?" Presley asked hopeful.
"Sure, what can I do?" Zach asked, unclear.
"I thought maybe I could practice what I plan on doing with Jack on you" Presley said and watched her brother as he looked at her ambiguously. They've had sex quite a few times before Presley left for college, but since then, they didn't even see each other naked.
"Yeah, no problem" Zach said and felt himself getting hot.
"Really?" Presley asked happily. She knew her brother and his girlfriend we're getting serious and didn't know how he would feel about them having sex again.
"Yeah. It's nothing we haven't done before" Zach said reassuringly. He climbed off the bed and walked over to the door, locking it. "Okay, so how were you thinking of starting?" he asked after turning around and facing her.
"I thought I would start with a blowjob" Presley said casually and climbed off the bed too. She looked at her brother and started stripping.
"Sounds good" Zach said and watched his sister as she nonchalantly slipped out of her nightgown, exposing her bare upper body and marvelous boobs.
"You too" Presley said gesturing to Zach's boxers and folded her nightgown before placing it on the nightstand. She watched Zach as he pulled his boxers down, exposing his semi erect cock and threw them on the chair. She studied his hardening cock, his pubic hair neatly trimmed, then moved her gaze to his face before pulling her own panties down while Zach watched with a perverse smile on his face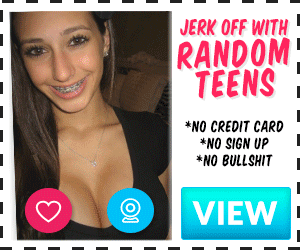 "That's new" Zach said amused and pointed down to the thin landing strip adorning his sister's vulva.
"Yeah," Presley said giddily "you like it?" she asked.
"Yeah, it looks really hot" Zach answered as he studied her sexy pussy after almost two years of not seeing it. He took a step forward until he was standing right in front of her and grabbed her tits, squeezing them sensually and pinching her erect nipples as she cooed.
"Wait, stop" Presley said playfully, pushing her brother's grabby hands away.
"What's wrong?" Zach asked confused. Presley always loved it when he played with her tits
"You're supposed to help me practice for tomorrow," Presley whined "so let's start with doing what I had in mind okay?" she asked.
"Alright," Zach said "so where do you want me?" he asked.
"Just lay down on the bed" Presley said, and her brother nodded. He turned around and climbed onto the bed, getting in position. He was on all four, facing away from Presley and she just couldn't resist giving him a playful smack on his firm ass.
"Hey!" Zach jumped up and turned around to face his sister who was giggling.
"What?" Presley said innocently and followed her brother up the bed "You did it to me all the time" she reminded him and got on her knees between his legs, her luscious breasts swaying as she moved.
"Am I going to regret agreeing to this?" Zach asked as he pulled a pillow under his head and laid down on his back facing his sister.
"I don't know, you tell me" Presley said perkily and grabbed her brother's almost hard dick. She stroked it a few times then leaned down and took the head into her mouth, sucking on it.
"Oh god, probably not" Zach said and let out a moan as his sister began sucking his cock.
A smile formed on Presley's face as she began sucking her brother's cock to his growing moans. She held his shaft tightly in her right hand and sucked on the head of his dick. She sucked on him briefly, then pulled her mouth off his cock and started licking.
"Oh fuck!" Zach groaned as his sister swirled her tongue around the head of his erect penis. She paused to take a breath, giving him a horny smile, then pulled his dick down to his stomach and started licking along the bottom of his shaft to his moans.
"I never realized how nice your cock is" Presley said devilishly and moved down, sucking on her brother's balls. She licked and sucked on them briefly, then brought her mouth back to his cock and placed her mouth over it. She spit on his cock, letting the saliva slide down his shaft, then used her hand to coat it. She listened to her brother moan as she jerked him, then engulfed his cock once again, letting out a loud slurping sound while continuing to stroke his shaft.
"Oh fuck, you've gotten really good at that" Zach said, the pleasure clearly visible on his face and audible in his voice. His sister already had half his cock inside his mouth when she moved her eyes to look at his, she then started bobbing her head up and down his cock. "Fuck that feels amazing" Zach moaned as his sister moved his cock in and out of her mouth. He could feel her warm tongue running along his shaft and moaned as she took him deeper and deeper into her mouth, his pleasure growing and his stamina decreasing with each motion. Presley kept going, pushing her mouth down Zach's dick to his moans until she managed to take his entire six inches down her throat.
Zach watched his sister amazed as she took his entire length into her mouth. He could feel his penis in her throat and her lips on the base of shaft. She held it there for less than a second, Zach groaning in awe, then started gagging and pulled off, back to bobbing her head.
"Fuck Pres I'm gonna cum" Zach called as the pleasure of his little sister deepthroating him became too much for him to endure. He let out a series of low moans, then called out "oh fuck, I'm cumming" and grunted as his orgasm hit him with force.
Zach moaned and groaned as the burning pleasure spread across his body. He grunted in joy and looked at his sister as she tightened her grasp around his shaft, sucking his cock greedily as he started to ejaculate. A warm wave shot through his body each time his cock twitched and filled his sister's warm mouth with a load of his spunk. Presley kept sucking him hungrily as he shot his load inside her mouth, groaning and moaning with pleasure. Once he was finished, she pulled her mouth off his cock, a little sperm leaking from the corners. She gave her brother a naughty look, staring straight into his eyes and swallowed the content of mouth.
"I can't believe you just did that" Zach said astonished and looked at his little sister as she breathed heavily. Her face was red, but she was smiling, almost laughing as she watched the expression on his face.
"You think Jack will like that?" she asked with a wicked smile.
"Hell yes!" Zach said still somewhat astonished. He was only now beginning to realize what a slut his little sister had become. He sat up on the bed and watched her as she lifted her head. She shifted on the bed and Zach moved to give her room next to him. "So, what's next?" Zach asked eagerly with his naked sister next to him on the bed.
"I'll give you a few minutes to recover then you can fuck me" she said so naturally it was eerie.
"Is that what you're gonna do with Jack?" Zach asked.
"Yeah" Presley answered.
"Don't you want to have him go down on you first?" Zach asked.
"I didn't think about it. Should I?" Presley asked her brother.
"Yeah, I think so. It's not only about him enjoying it, it's also about him learning what to do with a girl" Zach offered wisely.
"I guess you're right" Presley said thinking it over, "go ahead then big brother, it's all yours" she added with a grin and slowly spread her legs open.
"Don't mind if I do" Zach said with a smile as Presley laughed, and slid himself down the bed. He took his place between his sister's legs and spread them wider apart before pushing his head between them and sniffing her feminine aroma. He placed his palms on her soft thighs and eagerly examined pussy. It was the same brownish red color he remembered, her labia puffy and enticing. Her dark bush was replaced by the shaved landing strip and Zach brushed his thumb along it as he studied her intimate folds. He continued brushing his finger down, tracing it along her slit and thinking to himself it was not as tight as he remembered it. He ran his finger along her moistening cunt several times, then snaked his tongue out and gave her clit a sly lick.
"Mmmm" Presley moaned and kept looking down at her brother as he explored her intimate region. A shiver ran down her spine when she felt his tongue caressing her clit and she let out another moan as he licked along her slit, sending another shiver through her young body.
Zach could feel himself getting hard again as he ran his tongue along his little sister's pussy. He could feel her eyes on him and moved his gaze to meet hers. She had a smile on her faces and nodded for him continue, letting out a cute little moan as he returned his eyes back to her sweet little twat. He slid his tongue back up to her clit, licking it tenderly, then used his thumbs to spread her pussy open and slide his tongue inside her, her tangy flavor flooding his taste buds.
"Oh, yes Zach!" Presley moaned and ran her fingers through his brother hair as he drove his tongue into her cunt. He spread her lips wider and swirled his tongue inside her, making her squeal softly in delight. Zach then slid his middle finger inside her sweet muff and started fingering her as he lapped up her womanly juice. "Oh fuck!" Presley called out and pressed her brother's mouth tightly against her pussy. He was now fingering her rapidly, fucking her snatch with his middle finger as he continued to lick her expertly. He moved his tongue up to her engorged clit and started sucking on it. While doing so, he inserted a second finger inside her wet hole and rapidly thrust both fingers in and out of her. "Yeah, right there" Presley moaned in sexual ecstasy. "Keep going, I'm almost there" she mewed. "Oh yes, I'm gonna cum, I'm gonna cum!" she said with urgency in her voice as her moans turned higher until she exploded.
"Fuck, fuck, FUCK!" Presley shrieked and closed her eyes as her body erupted in a powerful orgasm. Her young body tensed and relaxed as scorching waves of sexual delight burned through it. Her body shuddered with bliss and her pussy started convulsing, closing around her brother's fingers as the pleasure tore through her. She let out another whimpering grunt, her back arching back onto the mattress and shook as the last waves of pleasure blinded her.
When Presley's body finally relaxed, Zach pulled his fingers out of her pussy and licked them. "Mmm, delicious" he said grinning and Presley giggled.
"I see you haven't lost your touch" Presley said and eyed her brother's erection.
"All in a day's work" Zach said with a condescending tone which made Presley laugh again. He climbed on top of her, his hard cock pressing into her pubic mound and looked into her eyes. "Now it's time for my reward" Zack said with a cocky grin. He leaned down, gave Presley a quick kiss on her full lips, then grabbed her boobs with both hands and guided an erect nipple into his mouth.
Presley giggled, then cooed as her brother started playing with her breasts. "You just can't leave them alone, can you?" she asked amused and let out a soft moan as Zach sucked on her nipple. He caressed her magnificent rack, kneading and squeezing her large round breasts with delight. He hungrily sucked on her nipples, rotating between them and using his fingers to pinch her nipples just like she liked. He kept it up for a few minutes until he had enough. He climbed off her and sat on his knees looking down at her.
"Can we continue now?" Presley asked. Her brother playing with her tits with his nice hard cock rubbing against her vulva was getting her extremely hot.
"Yeah, what's next?" Zach asked eagerly.
"How about fucking your little sister, would you like that?" she asked in a sexy voice and gave him an enticing look. She moved a hand between her legs and started slowly rubbing her clit with two fingers.
"Should I get a condom?" Zach asked hesitant. He was pretty sure she was on birth control pills, but he wanted to be positive.
"No, we don't need one" she said to his delight. "Now lay down, I'm starting on top" she said and sat up. She moved a little and Zach immediately got in place, laying on his back with his hard cock pointing up.
Zach watched his busty little sister as she took command. She stood up on the bed and moved above him, spreading her legs on both sides of his body. He watched her naked figure, looking up at her pussy and heavy breasts as she looked down at him and started squatting.
"I know how much you like the view" Presley said with a teasing smile and lowered herself onto her brother. When she was low enough, she grabbed his erect dick, still slick with her spit, and held it in place as she lowered herself down onto it. Presley let out a cute little moan when she felt Zach's penis touch her vagina and kept going, letting out another whimper as he breached her. After her brother's tip was inside her, Presley moved her hands to his stomach. She steadied herself, took a deep breath, then commenced impaling her snatch all the way down her brother's hard shaft.
Zach moaned as his cock slipped into his sister's hot wet pussy. It was the first time they were having sex without a condom, and the thought and feel of having his bare cock deep inside her vagina was out of this world. He groaned as Presley's twat hugged his shaft and she moaned as he stretched her womanhood.
"Fuck, your pussy feels so good" Zach said and moaned, closing his eyes briefly as his sister shifted her weight onto him to steady herself. She moved her hands behind her, placing them on the bed, then started moving.
Both Zach and Presley moaned as she moved her luscious body. She started sliding her pussy up and down his shaft when suddenly, his dick slipped out. Presley chuckled as she grabbed it and slipped her brother's hard cock back into her horny cunt before continuing to ride him.
Zach moaned with pleasure as his sister rode his cock to her audible enjoyment. She wasn't going very fast, taking her time to enjoy the way her body accepted her brother's meat. She was moaning softly, and Zach noticed her eyes were closed, her body succumbing to the addictive feeling of their taboo act. He ran his eyes along her naked body, watching the way her full breasts jiggled and bounced, the way her sweat streaked abs tensed, the way her curvy thighs moved, and the way the lips of her young pussy parted to engulf his manhood. He really was enjoying the view.
"Oh god" Zach grunted as his sister quickened the pace. She opened her eyes and looked at him, her lips slightly parted and moaning, and a look of blissful pleasure on her pretty face.
"Oh yes!" Presley whimpered as she slid her pussy up and down her brother's shaft. She sped up even more and her breathing quickened as she fucked her brother with joy, bouncing up and down his hard cock to their mutual pleasure. "Oh my god yes!" Presley moaned loudly as she rode her brother even harder, slamming her pussy down onto his cock. Her heavy breasts were jumping up and down wildly, and Presley closed her eyes while she continued riding her brother to his loud encouraging moans. She kept it up for a few more seconds, sending waves of hot sexual pleasure through her body, then slowed down until coming to a complete stop, with her brother's dick still inside of her.
"Let's switch positions" Presley told her brother and started climbing off him. She got on her knees, watching her brother as he slowly rose, then got on her back in his place. She gave him a lustful look, then moved a hand to her vulva and started spreading her legs.
After watching his sister get in place, Zach didn't waste any time. He moved until he was on his knees between her legs and placed his hands on her soft thighs. He gently pulled her legs up, then spread them, pushing them towards her. His sister's pink little pussy was now boldly displayed to him and Zach couldn't help but lean down to sneak a taste. He smiled to Presley as he raised his head from her twat and brought his cock to her soaking hole. He grabbed his throbbing manhood, guiding it to her entrance, and slipped the tip inside. Zach then moved his hands over to her waist and with a long slow thrust penetrated his sister's forbidden hole.
"Oh, fuck yes" Presley moaned as her brother's manhood filled her once more. He paused for a brief second inside of her, then slowly pulled his cock out to the tip. "Ugh yes!" she squealed as her brother pushed into her with another slow yet powerful thrust, a loud slapping sound echoing this time as his pelvis met her vulva. Zach did this a few more times, slowly but surely pushing himself into his little sister with powerful echoing thrusts as he build up a rhythm.
Zach was breathing heavily as he plunged his cock into his sister's velvety snatch. He loved the sounds she was making as they made love, the cute little moans and squeals as he ploughed her cunt. He could tell she was getting hotter as they kept fucking, her breathing becoming more labored and her moans louder. He pounded his dick into her pussy hard a few times, making her squeal in pleasure, then slowed down a little and moved his left hand to her clit as he began to rub it.
"Oh my god Zach" she called as her face grimaced "Oh fuck, oh fuck, oh fuck!" she shrieked as he continued to rub her clit with a wicked smirk. He quickened his thrusts inside her, and within a few seconds she came.
Presley squealed like a pig as she started cumming, the ecstatic pleasure hitting her. She closed her eyes and felt her body shudder at the merciless hands of her climax, her pussy screaming with pleasure as her big brother continued breaching it and relentlessly rubbing her clit.
Zach continued fucking his sister as she came on his cock. He rubbed her clit to her calls of extreme pleasure and stopped only when her orgasm seamed to subside. When her orgasm faded, he paused for a few seconds, his cock buried deep inside her, and let her take a breath.
"Go ahead" Presley said with a nod, grateful for the short brake. She looked up at her brother and watched the passionate look in his eyes as he eagerly continued. He pulled himself out of her only slightly and grabbed her spread legs, closing them. He then pulled them up and placed his sister's feet on his shoulders. He leaned down into her, stretching her legs, until finally, he pushed his dick back inside her and continued fucking her.
Zach moaned as he thrust his cock into his sister's twat. She was so wet after cumming that Zach immediately started plunging his shaft into her rapidly. They both moaned at the pleasure of their incestuous act, and the moans only grew as the pace increased. Zach quickly found himself shoving his prick into his sister's haven as hard and fast as he could.
"Oh my god" Presley moaned in a shaking voice as her big brother hammered her pussy with his big hard dick. The way he was holding her legs made it feel like he was stretching her pussy more than before, and the friction on her clit was incredible as he pounded into her hard and fast.
"Oh Fuck!" Zach moaned as he rammed his shaft into Presley's twat. His pleasure was reaching new heights and he gritted his teeth as he tried to keep himself in check. His sister started squealing and moaning louder, her pussy convulsing around his cock as another much smaller orgasm hit her, and shortly after Zach could not take it anymore. He beat his cock into her with a fierce passion, his moaning growing until he finally exploded.
Zach grunted like an animal as he came inside his sister's pussy. He closed his eyes and continued to let out primal noises as the burning pleasure rippled through his body. He could feel his cock spouting inside his little sister, load after load of hot incestuous cum filling her as it sent a shivering wave of orgasmic bliss through Zach's body. He switched to long strained thrusts as the orgasm took hold of him, his body shivering in ecstasy as he emptied his balls inside Presley. When his orgasm was over, Zach pulled his cock out of his sister's pussy and collapsed onto the bed next to her.
"God, I missed doing this with you" Zach said breathless as he rolled over to his back and put his arm around his sister.
"Me too" Presley said panting "you're so much better than the guys I'm used to" she added, and a cocky smile formed across Zach's face.
"Glad to be of service" Zach said, and Presley laughed. She rolled over to her side to look at him, then pressed herself into him. Zach tightened his hand around Presley, embracing her naked body, and for the next few minutes they just lay there cuddling in content silence.
"So, are we ever going to meet Kristen?" Presley asked breaking the silence after a few minutes.
"She might come stay here for a little while at the end of the summer" Zach said, loosening his hold on his sister and staring at her.
"Cool, so we'll finally get to meet her" Presley said excited. "You two are really getting serious, huh?" Presley enquired.
"Yes, we really like each other" Zach answered shyly.
"And having sex with me or Molly doesn't bother you?" she asked cautiously.
"You're my sisters, I don't think that really counts" he said, then they looked at each other and started smiling guiltily, realizing what he just said.
"Hey, can I ask you something?" Presley asked shyly after a short pause.
"Sure" Zach answered. They were still in each other's arms and looking at one another.
"Did you and Kristen ever try…anal?" she asked blushing.
"No, Kristen is kind of old fashioned when it comes to sex" Zach told his sister.
"How about with other girls?" Presley asked.
"No, never" Zach said, looking at his sister intrigued "why do ask?" he asked.
"Well," Presley started and took a deep breath "I was dating this guy a few months back, and when we had sex, he kind of started playing with my butt" Presley admitted.
"Really, like how?" Zach asked amazed.
"With his finger. He pushed it inside my butt while we were doing it" she answered blushing slightly.
"And how was it?" Zach asked, feeling perversely excited.
"It was weird at first, but after a little while it started feeling really good. He wanted us to have anal after, but I didn't want to." Presley said.
"Why not?" Zach asked.
"I was a little scared," Presley said lowering her voice "when we were having sex, he wasn't being very gentle, which as you know I don't mind, but I was afraid he would be the same if I let him, you know, in my butt" Presley explained.
Zach felt his penis getting hard again from his sister's story. He looked at her embarrassed and just nodded as she spoke.
"Anyway…" Presley continued "after that, I started playing with my butt and found out I really liked it." She said, and her brother's eyes grew wide "I only tried with my fingers so far, but it feels really good. So that's why I asked" Presley said and studied her brother. She looked at him intently, trying to read his expression, when she suddenly felt his cock, which was pressed to her thigh, getting hard. "Hey, any chance you want to help me try it?" Presley asked shyly.
"You mean like have anal?" Zach asked incredulous.
"Yeah, if you want to" she said sweetly.
"Are you sure?" Zach asked.
"Yeah," Presley said confidently "you're about the only guy I trust to do it with. I know you'll be gentle with me, and you'll stop if I say so and not try to take advantage" she explained. She looked down at her brother's cock and could see it was almost back to being fully erect.
"Wow. Yeah, okay" Zach said nervously. He could tell his sister was incredible nervous about it. They released each other and sat up on the bed.
"Do you have anything we can use as lube?" Presley asked.
"I think I have some hand lotion somewhere around here" Zach said as he climbed off the bed. He looked inside the nightstand drawer and closed it, shaking his head. He then walked over to his desk and started opening drawers until he found what he was looking for. "Here it is" he showed Presley as he held up the bottle and took it back over to her.
Presley meanwhile moved around on the bed, getting on all fours, and faced the headboard. She felt her brother climbing back onto the bed and getting behind her before she felt his hand on her plump ass as he spanked it playfully.
"How do you want to do this?" Zach asked as he looked at Presley's gorgeous tushy.
"Start out with just a finger and make sure to use lots of lotion." She told her brother nervously and took a deep breath, trying to relax.
"Okay" Zach said nervously and popped the cap. He squeezed a fair amount on his little sister's asshole and closed the bottle, setting it down next to him. Zach then placed his left hand on her ass and used his right index finger to thoroughly coat her puckered hole. When Presley was nice and slick, Zach brought his finger to the entrance. He put his fingertip to her asshole and started inserting it.
"Ahh, go slow" Presley said with a moan as her brother had his finger up to the first knuckle inside her anus.
"Sorry" Zach said as he marveled the tightness of his sister's asshole and slowly pushed his finger into it. He was going slow, just like she asked and listened to her coo as he slid his finger inside her tight hole. He kept going, her ass constricted around his intruding finger us it found its way deep into her butt, until he was all the way inside of it.
"Oh god" Presley moaned, closing her eyes as she felt her brother's finger buried inside her. "Start moving it really slow" she told her brother in a hushed tone and moaned as he gently started pulling his finger out of her ass.
Zach pulled his finger out of his sister's butt and slowly pushed it back inside as she let out a deep grunt. "I'm going to start moving a little faster okay?" Zach asked and Presley moaned her approval. He pulled his finger until it was only halfway inside her asshole, then started fingering her a little faster.
"Oh god that feels good" Presley moaned as her brother fingered her ass. She moaned in delight as his naughty finger continued to infiltrate her hole. "Try adding another finger" Presley said between heavy breaths.
"Okay, let me get more lotion" Zach said and pulled his finger out of his sister's butt. He squeezed some more cream over his index and middle fingers, and quickly slipped the tips in.
"Aw, slow" Presley said as two of her brother fingers now entered her ass. She took a deep breath and clenched he teeth as she felt her hole stretch to allow both fingers in.
"Try to relax" Zach offered as he felt his sister's asshole fighting to keep his fingers out. He heard her take a deep breath, and a moment later he sensed her anus loosen and managed to slip both fingers inside it. Presley let out another grunt as he pushed both fingers into her ass. He slowly pushed them in and began to gently finger her. He could feel her asshole stretching, his fingers moving in and out of her much more easily now and started going a little faster.
"No, keep going slow" Presley asked with audible pain in her voice.
"Sorry" Zach mumbled and slowed back down, gently moving his fingers in and out of her incredible tight hole.
"Okay, you can try and put your cock in now" Presley said almost whispering and sighed in temporary relief as her brother pulled his fingers out of her.
"Are you sure?" Zach asked concerned.
"Yeah, just use a lot of lotion and go really slow until I tell you it's okay" she said and took a deep breath. She turned her head around and watched her brother as he opened the bottle of lube and poured some onto his dick. It was rock-hard and Presley watched with arousal as her brother coated it, getting it ready to take her anal virginity.
"Ready?" Zach asked after he finished applying the lotion. His sister nodded with a soft "yes" and turned around, trying to relax as Zach got in position behind her. Zach's heart was pounding with anticipation as he took his place behind his sister. He looked down at her juicy behind and grabbed both cheeks, squeezing them.
Presley moaned as her big brother caressed her ass, her heart racing as she braced herself for what was about to happen. The fact that she wanted this badly, didn't keep her from being nervous about it. She let her brother massage her ass for a minute or so and took a deep breath when she felt his hands move away.
Zach grabbed his hard cock and guided it towards his sister. Her asshole already looked wider from his fingering it, and he slowly moved his hips until the tip of his penis touched Presley's rosebud. He held the tip of his penis to his younger sister's anus and could not believe he was doing this. After having sex with his mom and both his sisters, incest was not something that bothered him anymore, but somehow, the thought of fucking his little sister's ass, felt like another taboo line he was about to cross.
Zach let out a soft moan as he nestled the head of his dick to his sister's ass. He thrust forward applying just a little pressure and inserted the head into her asshole. Zach then slid his hands to her full cheeks and grabbed them tight. He used his hands to spread Presley's cheeks apart and looked at the way his shaft pressed into her puckered hole. He took a deep breath, then gently started pushing.
"Oh god!" Presley whimpered as her brother shoved his cock into her ass. She closed her eyes and clawed at the covers as his hard dick made its way inside her. She felt a mixture of pain and pleasure as her brother slowly pushed his shaft in, stretching her tight little hole with his cock until she felt his balls touching her pussy and his entire six inches inside her.
"Oh, fuck, that's so tight" Zach moaned with pleasure as Presley's insides clamped down on his cock. Her anal ring was squeezing the base of his cock like a vice, and he froze for a few seconds, letting out another moan as his sister's ass stretched around his shaft. "Are you okay?" Zach asked worried after a few seconds of Presley grunting painfully.
"Yes, " Presley said with a strained voice "you can start moving but do it really slow" she asked of her brother as her tushy slowly adjusted to the foreign intruder. She felt her brother's hands move to her waist, then a shot of pain mixed with pleasure hit her as he started pulling his dick out. "Oh fuck" Presley grunted, and Zach immediately stopped. "It's okay, keep going" Presley said reassuringly and let out a deep moan as Zach started to fuck her ass.
Presley's grunts and groans slowly turned into pleasurable moans as her brother continued to penetrate her asshole. The pain she was feeling at first faded into a dull sensation of discomfort as her butt adjusted to her brother's cock. "Ah yes!" Presley moaned as it began to feel really good each time her brother's dick went in and out of her ass.
"Oh fuck sis, your ass feel so good" Zach moaned as he continued defiling his sister's backdoor. "It's so fucking tight" he added with a moan as her ass squeezed his cock delightfully. He was relieved to see his sister enjoying it, the pain she felt at the beginning making way to pleasure as her butt started willingly accepting him.
"I can't believe you're fucking my ass" Presley said cheerfully, a victorious smile forming on her face as she moaned in pleasure. "Start going faster" she told Zach and closed her eyes. "Oh fuck!" Presley groaned and bit her lip as her brother started thrusting harder into her. The first thrust or two were a bit painful, but after that it went back to feeling amazing as her brother shoved his hard shaft deep into her anus.
"Oh god!" Zach moaned as he thrust his cock into Presley's divine booty. It was so tight and soft, he was enjoying every second of it. He loved the way Presley whimpered and moaned with pleasure as he fucked her.
"Ah, stop for a second" Presley asked her brother who immediately pulled himself out of her in.
"What's wrong?" Zach asked alarmed.
"Nothing, I just want to lay down" she explained. She was having trouble staying on all fours as her brother pound her ass. She relaxed onto her stomach on the bed and put a pillow under her chest. "Go ahead" Presley said to Zach as she laid flat on her stomach with her body straight, her juicy ass looking so inviting as she welcomed Zach to take it once more.
Zach climbed on top of his sister and positioned himself. He guided his rock-hard dick back into her tushy and slipped it in easily. He pushed himself into her, then laid on top of her back. Zach moved his hands to both sides of Presley, keeping most of his weight off her, and went back to penetrating her hot tight bum.
"Oh yes, just like that!" Presley moaned as Zach thrust his dick into her with long slow motions. She closed her eyes and started moaning while Zach began kissing her neck as he continued fucking her ass. "Oh god!" She moaned as he began pumping her ass, continuing to push himself into her with long hard strokes that made her body shiver with pleasure.
"Oh yeah, you like that?" Zach whispered into his sister's ear in a sexy perverse tone.
"Yes!" Presley whispered between whimpering moans.
"You like your big brother fucking your big fat ass?" Zach asked, and gave her a powerful thrust that made her squeal. He remembered how much Presley loved to talk dirty when they were having sex.
"Yeeessss!" Presley admitted between moans of perverse incestuous pleasure. She had her eyes closed and kept moaning and groaning as her brother claimed her ass.
"You want your big brother to cum inside your ass?" he asked kinkily as the pleasure of his sister's tight hole was getting him dangerously close to his climax.
"Oh my god yes!" Presley squealed in a hoarse voice, almost begging as the pleasure continued to shoot through her. She felt Zach pulling his body off hers and sitting on her legs with his cock still inside her. He moved his hands over to her butt and squeezed as he started ramming his cock into her with deep quick thrusts. "Oh fuck" Presley moaned as her brother's shaft moved in and out, rubbing along her nerve endings. She felt the pleasure growing, radiating to her clit and pussy, when all of a sudden, an orgasmic release hit her. She let out a whimpering scream of surprise, a mixture of pain and euphoric pleasure, and closed her eyes as it washed over her. She felt her body ripple with shivering pleasure and just like that it, as quickly as it came, it faded away.
"Oh fuck" Zach grunted as he kept tapping her plump booty. He watched it wiggle around as he shoved his manhood inside it and continued kneading it as Presley moaned. He sped up slightly, making Presley squeal softly and grunted as he started ejaculating. "Oh my god!" Zach groaned as he came inside his little sister's ass. He kept thrusting his dick and moaned, as a strong burning pleasure ran through him. The way Presley's tight anus was squeezing his cock was so good that Zach could not stop moaning to his incestuous thrusts, his spouting dick shooting its sperm all the way inside his little sister's asshole.
Zach slowed his thrusts down as his body shuddered from orgasm. He felt like he was on fire as the pleasure engulfed him, covering his body with sweat. He managed a few last thrusts as the last climactic shivers ran through him and pulled his penis out of Presley when it was finished. He looked down at his sister's naked back and hot ass, her body red and sweating from the experience, then collapsed next to her panting.
"Oh my god" Presley chanted breathless as she turned her head to look at her brother.
"Was that okay?" Zach asked her, noting she looked a little out of it.
"Yeah, that was so good" she said and rolled over to her side facing Zach.
"Sure was" Zach retorted. He was also a little dazed from the entire ordeal. They sat there in silence for a short while panting and looking at each other.
"Did I imagine it, or did you call my ass fat?" Presley said after regaining her composure and gave her brother a mock angry look.
"Sorry," Zach said as he started laughing "I got a little carried away." he added as Presley joined his laughter. "You know I love your ass" he said as his eyes wandered over to look at it. Presley turned back on her stomach and stuck her butt out. She turned her head around and placed her hand on it.
"So, you don't think it's fat?" she asked with a cute little pout.
"I think it's perfect" Zach said laughing and placed his hand on it next to hers, squeezing it gently.
"Good, because if you won't be nice to my butt, I won't let you play with it again" Presley said with a devilish smirk. Zach looked at Presley with a serious look as he got to his knees and moved around on the bed. He got on his knees behind her, then leaned down and started kissing her juicy cheeks, making Presley burst out giggling.
"How is this?" Zach asked with a teasing smile.
"That's perfect," Presley said laughing "now go get me something to clean up. It's already late and I need to get a good night's sleep for tomorrow." Presley said and slowly sat up on the bed. Zach grabbed a box of tissues from his desk and gave it to her, then watched as she cleaned his cum and their combined sweat off her.
"I'm guessing you're ready for tomorrow night then?" Zach asked Presley as he watched her get to her feet and get dressed.
"Yeah, I have a pretty good idea about what I'm going to do. Thank for the help" she said with a mocking grin as she dressed. She put the night gown on but not the panties which she just held in her hand.
"Any time" Zach called back and watched his sister laugh and shake her head. "Night" Zack said as Presley headed for the door.
"Good night" Presley said after opening the door and turned to look her naked brother. She gave him a smile then turned back around. Presley paused for a second, facing the door, then lifted her night gown up. She giggled as she twerked her ass for her big brother then pulled her gown back down and left his room, a big satisfied smile on her cute face.
---