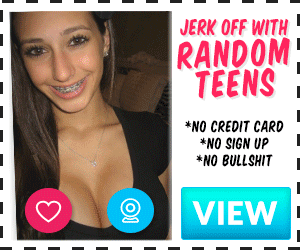 My best buddy M30 is married. And I visit his house oftenly for drinks. Some video games.talking about politics and what not. We are kinda best buddies and work together in the same firm.
He has recently got married. To a Indian wife. Around a year back. And he is enjoying his married life. His wife shifted to US with him just a month ago. I met her couple of times while visiting his house for drinks. She is kinda funny. And has a nice smile and she accompanied us on our drinks. Even poured my beer. While she brought home cooked chilly potatoes.
The next time I visited my friend asked me if I am getting married any time soon. This got her interested. She chuckled and started asking me question. About my single hood, past relationships. And how I am coping up with single hood. Since I am post 30 now.
My friend was sitting on a couch enjoying the match on TV while we two were busy talking about relation ships etc. I was sensing some sexual sensual from her side. As she was constantly winking at me. And bite her lips couple of times. I could not control my self. And I started having some hard on. I was wearing some joggers. And to hide away the boner I am getting I kept the couch pillow on my lap.
She had no clue that I am hard. She came near and sat beside me. While we were talking about this all. She told me jokingly that she got fucked 4 times last night and all this fucking has made her sore. And started laughing about it.
I was taken aback at this. My cock started throbbing under the pillow. My heartbeat was fast. And I was sweating while it was cold out side. Now she sensed that I have been turned on. All this while my friend was watching the TV. he played some music on it and went in the kitchen to fetch some beer.
Malaika, knew I had a hard on so pulled away my pillow. And it made my hard cock evidently visible through my joggers.
She asked why I am hard chuckling and smiling. While my friend came back he too saw my boner and smiled at me. I was nervous and sweating. But they both seemed quite chilled about it.
My friend said "What you got there bro"
Show us.
I said. "What"
He said "Yes take your cock out. And show it to her"
She was chuckling at this. Now she came very close to me. Started rubbing my thighs. I was throbbing. Now she started rubbing my hard cock and grabbed it. My friend laid on the couch and was watching her rub my cock.
She pulled my joggers down, and kissed my cock from my underwear. Next she took my underwear and joggers completely off.
I was lying bottom naked. With my hard cock just in front of her face. Throbbing,leaking with precum. And massively engorged. And thinking if this is happening for real. While enjoying it.
"Are you going to just see it, take his dick in your mouth and suck it, you dirty whore!" He said.
She chuckled and told me that my cock is kinda big and thick and she has never sucked a cock that thick. I was speechless.
But she did good. She spits on my cock. And rubs it with her little hand and takes it in her mouth. And started sucking it. Oh man she was amazing at sucking. She was fondling with my balls with her left hand while grabbing my shaft with her right and sucking it. She was licking my dick head while it was in her mouth with her tongue.
This made me go crazy. After 5 mins of sucking. She started stripping her clothes. She has small perky tits. But a nice tight round ass. And dark hairy pussy.
She laid on her back. And asked me to fuck her in missionary. I felt her pussy was quite tight but wet. I was in heaven while fucking her.
She asked me to fuck her harder. And started fucking her pussy harder. I was about to cum. Her nails were deep in my back. Scratching it. And sometimes grabbing my ass. While I was ploughing her.
I was about to cum, want to take the cock out but she grabbed me. And asked me to cum in her pussy. I unloaded all of my balls deep in her pussy. She felt nice. While i took my cock out it was still oozing some drops of cum. She took my cock in her mouth and licked all my jizz. Drained and cleaned it.
My friend said. "thats my dirty whore wife!"
I laid on my back and rested.