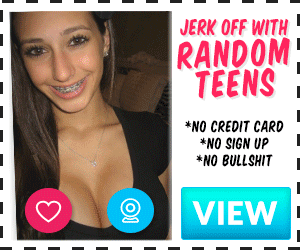 Sorry for the long wait, I was temp banned.
I waited for the school day to end, thinking about what was to wait. Finally she walked me out to her car, she was going to take me back to her house. But before we even left the parking lot she had unzipped my jeans and was topping me. It was exhilarating to watch my previous teachers walk by while I was getting sucked off. Before I finished she came back up and started driving, only stroking my dick with her hand. It was a 30 minute drive and she edged me every minute back to her apartment. Right as we were pulling into her driveway, she let me cum. I shot ropes all over her car. She didn't want me to spend any time cleaning up that we could be spending inside.
She walked me into her apartment, dick in her hand, past neighbors. She grabbed a bottle of lube she kept at the door and before I could even get soft she was down on all fours begging me to fuck her. I wasn't sure about sex right after I had just cum, but she ordered me to fuck her and something about that turned me on. So I fucked her in doggy until my dick was soft inside of her. She didn't care, she hadn't even taken her clothes off yet, she just had her ass sticking out. When we got to the point where I was literally just bumping her with my soft dick doing nothing, she pulled me out, turned on her back and put her legs over my head, locking me in between her thighs with her leggings pushing my face towards her pussy.
After eating her out, my face was dripping and we both went into her bedroom to undress. She wanted me naked until morning and she changed into some fancy red lingerie, the kind with black stockings and openings for the pussy and ass. She told me not to shower or wash my face off, she wanted me dirty. That was the moment I started to realize what I'd gotten myself into.
She gave me a few minutes to rest before trapping me. "You want to make me happy right?" I said of course. "Would you do anything to make me happy?" I agreed again. She smiled knowing she now had full control. Now I'd like to clarify, we didn't have to say it but if anything had ever gone too far she would have stopped when I said so. She tied me to the bed, naked and vulnerable. My dick wasn't ready yet, so she held a vibrator on her clit and sat on my mouth. I ate her out for a few hours making her orgasm over and over until finally my dick had recovered enough for her to suck while I ate her. Finally she got off my face and rode my dick for a little while until she made me cum onto myself.
But she had no time to clean and went right back to my face, making me eat her ass this time. She'd only stop to spit in my mouth before sitting back down on me. This is how it continued until 6 am the next morning. I was exhausted, starving, my dick was raw and could barely get hard. That's when she untied me. We both stared at ourselves in the mirror, admiring our dirty work.
"Good boy. Time for a shower." She kissed me with a smile. "Yes ma'am." We fucked in the shower and she finally let me finish in her, not that there was any cum to shoot in her. After the shower she held my dick inside her while she made breakfast. Then finally after it got hard again, she let me fuck her ass. I couldn't even feel it, I was so tired. But I loved it anyways.
After breakfast I couldn't even get hard so she gave me a kiss and drove me home where I slept all day and didn't even touch my dick for a week. But now, whenever I'm in town, I stop in for a brutal but sexy night.