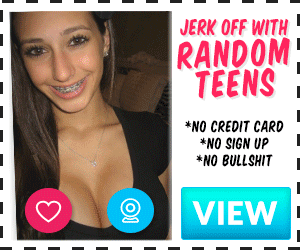 Everyone in this story is 18+
If you've read my previous post about my step grandmother, you know she's the Latina matriarch of our family. And you also know that to this day, she will punish anyone in whatever means she sees fit. This includes mostly slapping.
A couple christmases ago, I was home visiting family. I had brought with me one of my close friends, a girl named Hannah. Hannah and I had been close friends for years, she's amazing. Super funny, very down to earth, super passionate about gymnastics. But the reason I brought Hannah instead of someone else is because she is like me in that she's super comfortable in her skin and sexuality. So we would occasionally have sex and not worry about what it did to our friendship. Additionally, she could face time me from the shower, and have no awkwardness. She is amazing and despite the occasional disagreement and often teasing, she remains one of my closest friends.
But in the crowded house for Christmas, me and Hannah, shared a room with my grandmother, because my brother was on the couch. This was fine except for we needed to find other places to do it.
On Christmas Eve, Hannah is in the splits hanging between two kitchen counters as I eat her out. We are both butt naked with our clothes in a pile on the counter, when my grandmother walks in.
She was furious and sent Hannah out carrying her clothes in her arms. Without realizing it, she was also carrying my clothes. So once again, I was butt naked in front of my grandmother. She had me bent over the counter, my face where Hannah's ass had been, as she whipped my ass. Now I was already a little hard from Hannah, but by the 3rd slap, I was fully erect.
"Are you liking this?" I couldn't lie to her, I wouldn't dare. "Yeah, I really am." She tried slapping harder but my cock only throbbed, cum right on the edge. I could hear her sigh. "It's too late for this." I heard the familiar sound of her patting her lap. I knew what it meant. I walked over, still hard, ass stinging, and bent over her lap. She had been waiting for us in bed so she was wearing a pair of black and white striped panties and a white tank top.
"I don't know why I'm being punished. It's not like you've never had sex before." She grabbed my balls and squeezed. My cock only throbbed more. "Don't you dare talk back to me. Now that's 2 punishments." She brought her face down near mine. "And I never had sex in the kitchen." "Would you rather us done it in bed next to you?" She didn't answer. She just grabbed my dick and started jerking. "We're going to take care of this then go to bed. And in the morning you're not leaving the room until we've figured out an adequate punishment for you." She jerked hard and fast, it actually hurt a little. But I loved it.
Within minutes cum was shooting onto the floor. She squeezed out every drop then wiped my tip clean with her finger. She did another hard slap on my ass and to both our surprise, more cum came out. She cleaned my tip again and stood me up. Without another word she grabbed me by my dick and dragged me back to the bedroom, throwing me onto the bed next to Hannah. "Now go to sleep, and we'll deal with this in the morning." I didn't try to fight back or explain that I was still naked as she climbed into bed, pinning me between her and Hannah. I just laid there, heart racing as I realized the events of that night.