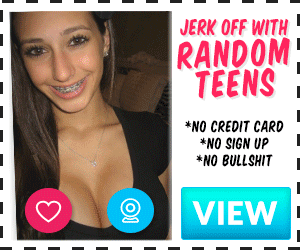 I swear to the gods of kink that this story is true though it happened some years ago.
Live as a teenager was sometimes very hard for me. As a young boy I was quite shy, especially towards girls. Talking to them just didn't come naturally to me with me being very uptight and nervous. I also spent most of my freetime alone with drawing, building Lego or playing computer – not suited for getting in contact with girls. So while all of my friends made their first experiences, I was left out, being the one to be asked for help in maths or physics but never for a date. So even in my early 20s I still remained untouched, unkissed, unfucked – no good condition for sexual confidence.
There was a time I felt particularly lonely when I was on an internship away from home and my friends in a quite remote region not offering many possibilities but leaving a lot of room to think by myself and fantasizing about the things I would like to have. That's when I discovered my affection to BDSM – in theory. The thought of being dominated by a girl or woman, made to serve her, fulfilling all her cravings has not let me go.
Another year of intense fantasies and thoughts passed until the point of "fuck theory, lets go into practice!" So I mounted my bike and rode 20 km through a cold February's night to attend the local BDSM regulars' table – my first point of contact for getting kinky. It was held in a BDSM rental apartment out of town. With 22 I was by far the youngest, there was another couple in their 30s the rest was 50+, though they were very welcoming. I chatted a little, recieved a slight demonstration spanking – nothing spectacular but decided to now attend regularly, because you never know.
This became the place I first met Minouz. She was there with her husband, him being her dom while she as a switch also used to have a submissive. That woman, 20 years older than me, with an aura of sheer sensuality beeing the center of every party when she steps into the room, directly caught my eyes. All evening long I looked over to her and she looked back at me with that deep grey-blue eyes. But she was at the other side of the room in conversation with friends of her, so we didn't get the chance to talk. She was just about to leave and I felt sad of missing another chance, when she discovered my military backpack in the wardrobe asking whom it belongs to (I am a member of the German army reserve forces, so it was mine). So we had a long talk late in the night in which I found out she had a huge fetish for soldiers and uniforms – 100% my expertise! That laid the foundation for all the things to come.
From that on we were writing with each other on daily basis. Our first date was deep in the forest, I of course attended in uniform and ended up all naked on the forest floor with all of my parts being exposed to her covetous gaze while serving her picnic and drinks.
For our the second second she asked me if I'ld like to accompany her and her husband to a BDSM party to another city. I was so excited and of course nervous but trusted her deeply so of course I said yes. When we entered the location, a former industrial hall, I was struck by lightning just by the atmosphere – heavy chains on the walls, St. Andrews crosses in the corners, a private room with a gyn chair from where the loud moans of a girl were coming from, cracks of whips in the air, the dance floor full of people being lightly dressed or in fetish gear, nude boys and girls in elves' body painting serving sweets and snacks – just pure hedonism which get me aroused in no time not even needing anything done to myself. Minouz dragged me in one of the private rooms, ripping off all my clothes, tying me to a sex sling and started to examine all of my body. Her strong but sensitive fingers grabbing my young cock so damn tight making it swell huge in her hand, the other hand slapping and scratching me before working themselves slowly into my ass. For someone never being touched before it was a sensation beyond all believe (even for everyone else I guess). It was just so damn good to be completely at her mercy just letting her do everything she was up to – no room for any inhibitions or doubts. I felt like I finally had reached the place I was supposed to be. All the others – the scream of a woman being punished harshly by her husband, an old guy jerking his cock openly next to us, a couple in rubber fucking each other intensively – just add to our arousal. Although Minouz had be at the edge of cumming she of course not grant me relieve and I didn't want either. Staying all hard and horny for her was so wicked and deeply emotional on the other hand, a very special feeling you'll be only getting in D/s.
We later rejoined her husband who was with friends but dragged her to the dancefloor as soon as he saw her while she took me along. He started to fuck her hard right in the middle of it. I just held her, feeling every thrust he was giving her, her wonderful woman's body shaking, sweat on her beautiful face and a deep moaning which crescendoed into loud screams of pleasure. It was my very first time experiencing a female orgasm and I was so happy I was allowed to share it with her. A memory still very present to me.
It was maybe 4am when we decided to head back to our hotel. We were all exhausted and sweaty yet still extremely aroused. Minouz went straight down her husband, blowing his big veiny cock, playing with her pussy while I caressed her wonderful mature body. She felt so damn good. No need for any teenage tautness, super firm tits or a tight ass when you are the goddess of sex yourself! Just the way she moved, acted and talked dirty was so WOW! I felt her hand on my cock which did not diasappoint. And before I knew it, she slipped over to me, sitting on my loins, impaling her incredible 43yo pussy on my cock. I couldn't believe this! This goddess, the mistress of my dreams deemed me worthy and allowed me to fuck her! The feeling how her experienced pussy worked on me was incredible. Yet she ordered me not to cum (because she was the mistress and also not on birth control). But feeling her, that beautiful, sensual, exciting woman having a strong orgasm on my cock, me being the one giving her so much pleasure, felt so wonderful, I didn't miss anything at all. Which boy could say he has lost his virginity to such a woman in that kind of way?!
So I do consider myself very privileged. I had to wait for a long time, a damn long time to finally get fucked for the first time. But hell, that waiting was so worth it! Wouldn't wanted to have it any other way. And, as you may imagine, that was just she beginning of a unique, breathtaking, very special relationship. But more of that in a later post.
Since I am new at Reddit, I just get used to all the mechanics and etiquette. Nevertheless I am very happy for comments and feedback, hope you enjoyed that report on the first episode of my kink life.
Play hard but play save, friends 😉