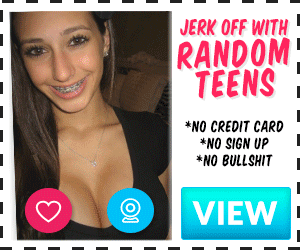 First a bit about me: I'm 5ft 2 with long curly brown hair and a fairly curvy figure, I'm proud to say my ass is my best feature. At the time I was in my second year of uni in the UK.
I spent a good couple of months at uni in my second year thinking I might be a lesbian (cliché I know lol). I had been with my share of guys in my first year and I found the experience okay, even good at time but just a bit uncomfortable and sometimes painful. I guess I got unlucky as the few guys were all "blessed" with fairly big dicks. I know we are all meant to believe bigger makes better but for me its just not fun, I don't like feeling dread when a guy takes his clothes off.
After this couple of months of only being with girls I started to miss being with guys, obviously looking back I'm bi but I was a bit rigid in my thinking I guess. So I messaged a guy I'd been approached by a few times in my English seminars. He wasn't flirty as such just clearly attentive and seemed to have some interest in me. I knew him as Chris and he was very slim with short, dark brown curly hair and a bit on the nerdy side. Something about not knowing if he was actually into me really turned me on. So I asked if he wanted to come over to my flat to hang out and maybe go for a drink (bit obvious I know but it had been a while).
He showed up looking so cute; hair still wet from a rushed shower so his curls stuck together slightly and a light flush to his cheeks, I think he must have run part of the way. He was wearing denim jeans and a crisp maroon shirt; we sat down on my bed as to be honest I had cheap accommodation so there wasn't exactly a lot of space. I still wasn't sure if I wanted to actually do much, my last time with a guy had left me sore and not in a good way, he was about 7 inches and for me that's too much.
As I flicked something on the small screen I leant gently against Chris, he seemed a bit awkward about it all and I didn't want to push him but I felt like he wanted me he just wasn't quite sure what to do.
We sat like that for maybe twenty minutes when I started to lean further into Chris, breathing in his light cologne. Gradually he seemed to be getting the idea and started stroking my hair. I let out a slight hum of contentment. His hand seemed to be exploring slightly further down my back just to the waste band of my pjs.
My pussy throbbed lightly as his fingertips brushed under the waistband but I wanted to make sure before this went any further of what I was getting myself into. I gently rested my hand over his bulge, squeezing just enough to entice a low moan from him. I gradually unbuckled his belt and he didn't need encouraging to shrug them off. There was a dark circle of pre cum just around the tip of the bulge on his boxers which made me squirm internally. We both needed this. I slipped them off with a bit of trepidation revealing the most perfect cock I have ever seen. He was maybe 5 inches and he was so turned on he was pulsing slightly.
I looked up at him, my head had seemingly gravitated to his crouch and I was inches from his lust, his head was leant in a sort of agonised suspension of pleasure.
Usually I loved teasing more but I needed to feel Chris inside me. I slipped off my leggings fast. I hadn't even touched his cock yet, I wanted my pussy to take all of him. I was a wet horny mess at this point. Chris was transfixed as I leant him back and climbed on top of him locking him in place with my thighs.
I rubbed my pussy up against the length of his cock, brushing my clit and sending a shiver through me. My pussy was so wet I gradually slipped down onto him fucking myself with just the tip of his cock. Chris was moaning at everything I did, his chest rising and falling at my sweet torture of him. I was driving him crazy but really I just wanted him to take me and make him mine. After a minute or so of this tantalizing tease something broke, he looked at me with a sort of lustful animalistic fury and grabbed my ass with most hands and slammed me down onto his cock. The surprise took my breath away. He just kept going milking himself with my pussy. I had driven him to a craze and I loved it. He fit me so perfectly, tight enough I could feel every thrust but not too much that it hurt. I loved feeling the sensation of Chris bottoming out into me, every inch stuffed inside my hungry hole.
He then basically threw me off and spun me round so I was face down ass up and let loose on me. He fucked me hard and fast, I was in heaven, moaning his name as he drove into me. His balls were slapping against my clit lightly which was bringing me so close to cumming, I started to reach between my legs when he grabbed my arm and held it behind my back. I felt wonderfully helpless, fully submitting to this man's pleasure. His stamina surprised me for a guy I thought was inexperienced but I could feel his cock start to lowly pulse in me. That's what sent me over the edge and I felt my body lose control as I was destroyed by my orgasm, it seemed endless I cried out his name, begging him to cum in me and he seemed to have been waiting and I felt my throbbing pussing squeezed tight by the swelling of his cock in me and he filled me. I just glad I stayed on birth control lol.
So yeah, size does matter, bigger is not better for everyone 😊