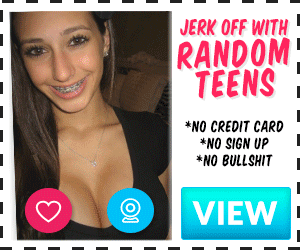 Brandon rocked back on his heels momentarily, startled by the presence of both Yeong and Tegan in his room. It took him a moment to register that they were on his bed, wearing only underwear. There was a lengthy silence as he froze in place, slowly absorbing the details. Yeong, on the left, was leaning on her left arm clad in a lacy black bra and sheer black panties. Opposite her in a mirror image pose was Tegan, her pale freckled skin contrasting against the light time of Yeong's. Tegan was – somewhat unusually – also wearing a bra. It was a sheer pale pink material that barely clung to her small chest, her pink nipples visible through the material. She was wearing matching panties but hers were in a smaller cut that rode higher on her hip and ass. They were both watching him with expectant expressions, and Tegan patted the bed between them, inviting him to sit between them. Brandon slowly crept forward, crossing the short distance between the door and the bed, having the presence of mind to flick the lock as he did.
"Uh… what's going on?" Brandon asked as he sat between them. It was possibly a stupid question because he could hazard a couple of guesses, but it helped fill the awkward silence. Tegan and Yeong exchanged a bashful glance and slight giggle.
"Tegan and I got to talking." Yeong started, kissing his cheek. "And we thought that you might be open to a little… exploration."
"Yeong was feeling a little left out over dinner, being the only person who hasn't fooled around with me." Tegan continued, kissing Brandon's neck.
"Are you sure about this?" Brandon asked, his question primarily directed to Yeong. Inwardly he hoped this wasn't some kind relationship test he was about to fail spectacularly. "You know you're the only girl I want."
"I am as long as you are." Yeong said, kissing him lightly on the lips and pressing her forehead to his. "I want to do this, not just for you."
Brandon just nodded his understanding then kissed Yeong back.
"Why don't you relax for now." Tegan gently suggested. "While Yeong and I get to know each other better."
Brandon shuffled back out of their way, taking the opportunity to shimmy out of his jeans and strip off his t-shirt as he sat against the wall. He left his boxers on for now. Yeong and Tegan slid closer together and Tegan placed a hand on the side of Yeong's face, gently caressing her cheek. Yeong placed a hand on Tegan's shoulder and slid her hands up the back of her neck as they slowly drew in close to each other. For a long moment they paused a couple of inches apart reading each others eyes, until eventually they closed the distance and kissed. Their soft lips pressed together, tentatively at first. They lightly sampled each other, Tegan seeming to give control over to Yeong as she kissed another woman for the first time, to let her get comfortable with it. Brandon felt his cock twitch watching this unfold. He had never guessed that Yeong might have some bi-curiosity, though he had to concede that they had not been together long enough to know everything about her. He knew that Tegan had been with a woman before but decided she was not bi, at least romantically. Obviously she had no qualms being in a sexual situation with another woman. His mind raced with the possibilities of where this night would go.
As Tegan and Yeong kissed their hands began to roam. They knelt opposite each other so they could use both of their hands. Yeong began by running her hands down Tegan's arms and when they touched hands Tegan took Yeong's gently and squeezed reassuringly. They started open-mouth kissing and Brandon could see that Tegan was pressing her tongue into Yeong's mouth. Releasing her hands, Tegan ran her fingertips up Yeong's thighs and stomach, caressing her ribs. Yeong placed her hands on Tegan's neck, shivering a little from the mild tickling of Tegan's touch. Tegan slowly ran her hands up Yeong's back, pulling them closer together and pressing her small chest against Yeong's more ample bosom. She gradually eased off from the kiss and started dropping light kisses down the side of Yeong's neck to her shoulder, easing her bra strap off the shoulder as she made her way down. Yeong lowered her right arm as the strap came down over her shoulder, then the other as Tegan slid that strap off as well, resting her hands on Tegan's narrow hips. Tegan began to kiss her way down Yeong's chest and her hand roamed towards the hooks in the centre of her back where she effortlessly snapped them open with a deft single handed movement.
Yeong arched her back as Tegan kissed her way down, her perky C-cups sitting high as Tegan gently pulled the straps down her arms until her chest was exposed. Brandon Took a deep breath as Yeong became topless and Tegan pecked her way down her skin. Tegan half turned her head to briefly make eye contact with Brandon as she gently licked one of Yeong's nipples, then she closed her mouth over the little nub, sucking and swirling her tongue around it, caressing the underside of the breast with her finger tips, and Brandon let out an audible groan. It was taking all his willpower not to start touching his rock hard cock, but he did take the opportunity to slip out of his boxers to at least allow it some freedom.
As Yeong cradled Tegan's head against her breast she ran her hands down the other woman's back and gently unhooked her bra. Tegan aided her by shrugging out of the straps and letting the flimsy garment fall away where Yeong set it aside with her own. She pushed Tegan back into an upright position then kissed her lips again before moving down to her small chest, gently cupping her tiny tits in her hands, fascinated by her larger pink nipples as she circled them with her thumbs. She tentatively bought her mouth to one of the engorged nubs and suckled while Tegan stroked her hair with one hand and continued to gently cradle one of Yeong's breasts in the other.
After a minute of sampling her nipples Yeong brought her face to Tegan's and kissed her again, and Tegan ran her hands down Yeong's sides, cradling her ass in her hands. Yeong reciprocated and they remained like that for a while, kissing deeply as their chests pressed together. Eventually Tegan took Yeong by the shoulders and lay her back across the bed, kissing down her chest and stomach, hooking her fingers into the side of her underwear and gently tugging. Obligingly Yeong lifted her hips to allow the sheer material to pass under the curve of her ass and Tegan gently peeled the material away down her thighs, exposing her shaved pubis and hairless slit with its prominent labia minora. She locked eyes with Tegan as she was exposed, seemingly anxious. Though she had been naked with Brandon with increasing regularity, her first time being in this situation with another woman was like starting from scratch. Maybe it was because Tegan would serve as a direct comparison point.
As Tegan removed Yeong's panties then her own, Yeong looked over to Brandon for the first time since he joined them on the bed and reached her hand out to him, and he slid over to her. She pulled him close and kissed him as Tegan re-joined them sitting on Yeong's other side. Kissing Yeong's neck and caressing her breasts with her hand, slowly letting her fingers wander down over her belly. Yeong slightly parted her legs as Tegan stroked her thighs, and eventually cupped her hairless pussy with her soft hand. She turned back to Tegan and kissed her as Tegan began to gently explore her soft folds with her fingers, gently massaging the prominent 'inner' lips and easing a finger inside her, feeling it engulfed by her slick warmth. Gathering some of her moisture on her fingers she moved her fingers to Yeong's clit, gently teasing the prominent bump at the cleft of her labia. While Yeong was occupied kissing Tegan Brandon bent his head to her chest and sucked her nipple, his hand also moving down her body and gently stroking her thigh as Tegan worked between her legs. Other than kissing Tegan Yeong was mostly frozen in place, possibly too overwhelmed by having two people attend to her to consider any kind of reciprocating. She turned back to Brandon and pulled him into another kiss, her breathing coming fast and hot as Tegan manipulated her and began sucking on her other nipple.
She reached for Brandon's cock and began to stroke him. Breaking the kiss Yeong looked up at him.
"I want to use my mouth." She whispered, a slight whimper in her voice as a jolt of pleasure ran through her. Throughout their sexual encounters Yeong had never given him a blowjob and he realised that she probably never had before – tonight was several firsts, and she wanted him to be the first one she performed oral on, likely expecting Tegan would be her second. He kissed her again then moved to kneel by her head, his swollen member bobbing slightly in front of her face. He grasped in in her hand again, gently squeezing, having not really examined it up this close before. She stroked him gently, slowly bringing her lips closer to the end. He could feel her hot breath on the head as she slightly parted her lips and closed them over the flared head. Brandon groaned as she gently sucked the sensitive skin, using her tongue to wet it with her saliva. Just the image of her taking him in her mouth was driving him crazy, not to mention the fact that Tegan had leaned in slightly to watch as well, while continuing to finger Yeong. She dipped her fingers into Yeong again, gathering some more of her moisture to ensure her clit was lubricated as she continued to massage it, alternating between circling it and side to side. She was in no hurry to make the other girl come, preferring the slow build.
Yeong began to gently bob her head, easing a little more of Brandon into her mouth. She let out a soft moan which sent a shiver through Brandon. Eventually he felt his cock head pushing against the back of her throat. Though he wasn't particularly thick he did have a good length, and there were still a few inches that would not fit and Brandon hardly expected her to take him into her throat on her first try. He gently caressed her cheek as she pulled back, applying gentle suction, then took him in again. The texture of her tongue graved the underside of his shaft and he gasped when the pressure of her suction was focused on the head before she took him in again. He could feel his muscles involuntarily flexing in her grip as she kept her hand wrapped around the base of the shaft. Slowly she began to pick up the pace, seemingly in response to Tegan stroking her clit faster, and it seemed that she was letting out muffled whimpers as she started to get closer to orgasm. The sound only urged Brandon closer as well, and after the display of the two women playing he doubted he would last long. The thought crossed his mind that Yeong might not be ready to have him cum in her mouth yet and as her muffled moans grew louder and more frequent he knew that it wasn't going to be long before they would need to address that issue.
"I'm close." Brandon said, his voice strained.
"Mmmh." Yeong responded, though he wasn't sure if that was directed at him or just one of the sounds she was making from Tegan's fingering – or what she meant by it. Throwing caution to the winds and assuming she would move away if she didn't want him to do it, he continued to enjoy her oral ministrations until he could no longer hold back and let out a grunt of relief as he released, his cock twitching and pulsing as his hot seed jetted into Yeong's mouth for the first time.
"Mmmh." Yeong repeated, though she sounded more startled that anything else, but she held him in her mouth as another load escaped him. Seemingly her mouth was full and she drew her mouth off him looking frantically to Tegan with her lips pinched shut. Tegan was on her in an instant, and Yeong clung to Tegan's face as they kissed again and Yeong pushed Brandon's load into Tegan's mouth with her tongue, Tegan obligingly swallowing the sticky payload as Yeong transferred it, stroking Yeong's clit faster as she moaned through the kiss, eventually arching her back and raising her hips, before sagging against the bed as her orgasm peaked and subsided, collapsing onto the bed to catch her breath. Tegan and Brandon reclined either side of her and Brandon kissed her cheek.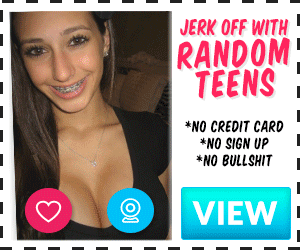 "Sorry I didn't swallow it." Yeong said apologetically after composing herself.
"You were great." Brandon assured her, gently kissing her lips.
"Happy to help." Tegan said gently, kissing her as well after Brandon. Then Tegan and Brandon kissed, a brief exchange of affection before returning their focus to Yeong. Yeong looked up at Tegan biting her lip then nodded, another signal. Brandon wondered just how much of this they had planned out – the impromptu cum-swap seemed to be been planned out, given how quickly Tegan responded. Well, he certainly wasn't going to complain if they had more planned.
Yeong sat up momentarily and moved back on the bed until her head was propped up on a pillow, and Tegan, with a sly glance to Brandon, moved up and straddled Yeong, so that her crotch was above her face. Brandon lay down next to Yeong as Yeong held Tegan by her narrow hips, gazing up at the other woman's slit, slightly different to her own. Tegan used her fingers to spread herself invitingly, letting Yeong study her intimately, not wanting to rush her into anything she might not have been ready for.
Brandon could not tear his eyes away as Yeong drew Tegan down towards her by the hips, tilting her head back she tentatively extended her tongue and tasted the soft skin between Tegan's lips. She used the tip of her tongue to explore at first, feeling her way around. She probed gently at the opening to Tegan's vagina, then found her clit with her tongue. Tegan let out a small sigh of appreciation as Yeong licked her clit. As Yeong became more comfortable with the idea of performing cunnilingus she pulled Tegan down more so improve the coverage of her tongue and start to suck at Tegan's clit. Seeing his girlfriend with another woman was driving Brandon crazy and he knew it wouldn't be long before he was ready for round two, so he slid down the bed and got between Yeong's legs, gently guiding them apart. As he got into position he had an incredible view of Tegan's ass and Yeong's mouth at work below, as he pushed a finger inside her and started gently fingering her. She was still dripping wet from her earlier orgasm, but as her muscles gripped his lone digit it was clear she was ready for more. He pushed a second finger inside and started stroking them in and out as he brought his mouth to her clit and started to lick, gently at first. Glancing up he saw Yeong's hands move up towards Tegan's chest and his dick twitched again, the definite stirrings of another erection.
Doing his best to focus his attention on Yeong, he gently alternated between sucking and licking her clit, his fingers slightly hooked against the front wall of her vagina to massage the area behind, and was rewarded by her hips squirming under him and he could tell she was breathing harder. After a few minutes he noticed Yeong tapping Tegan on the thigh and Tegan dismounted, her face flushed. Yeong pulled herself away from Brandon and without a word they switched placed on the bed, Tegan sitting against the wall with her legs spread and Yeong bent down between her raised knees, inserting two fingers inside her and resuming licking and sucking her clit. Tegan moaned aloud in appreciation and looked to Brandon as he rose from the end of the bed, her small chest rising and falling with her breathing as Yeong ate her pussy. Looking down at Yeong, her ass raised in the air displaying her holes to him, Brandon decided he could not pass up such an irresistible target. He knelt onto the bed and shuffled up behind Yeong, lining his fresh erection up with her glistening pussy and taking her by the hips as he drove himself in, one slow steady push until every inch was buried inside her. He held himself in place for a moment just delighting in the feel of her and the view before him, her dark-haired head at work between Tegan's legs, Tegan panting with desire as Yeong's inexpert oral technique drove her gradually towards her peak. He began to slowly thrust and Yeong let out a gasp of pleasure, continuing to focus on Tegan as Brandon used her vulnerable hole.
Soon he built up a steady rhythm, unable to help himself from watching Yeong's head between Tegan's thighs, Tegan's flushed face as Yeong pleasured her, and her little tits with their hard nipples pointing at the ceiling. It was fortunate he'd already cum once as the sight alone drove him wild, and Yeong's tight hole was gripping him like it was trying to milk him, with Yeong letting out gentle whimpers of pleasure as she struggled to focus on Tegan. A few minutes later, Tegan bucked her hips and held on to Yeong's head with an urgent plea of "don't stop" as her legs began to shake. Watching Tegan getting off from his girlfriend's mouth only caused Brandon to go faster, his urgency doubling as he slammed into Yeong from behind. For her part Yeong was sucking Tegan's clit for all she was worth as Tegan's thighs clamped down either side of her head as she came, holding her breath for a long moment until all the air rushed out of her in a relieved groan, punctuated with sharp gasps of pleasure as Yeong continued to work her clit with her mouth, moaning into her flesh. Her cunt clenched around Brandon's cock, his relentless pounding driving her over the edge, helped in no small part by the sheer eroticism of bringing Tegan to orgasm. Brandon's orgasm wasn't far behind. With Yeong's grip around his throbbing meat he managed a few final thrusts before burying himself to the hilt in Yeong's sheath and felt another torrent of cum filling her up, seeping into every crevice. He felt himself twitch three, four times, each time accompanied by the sensation of his seed rushing out of him. When he finally withdrew from her well creamed slot and Tegan released Yeong's head from between her thighs, they all flopped onto the bed together with Yeong in the middle.. Brandon leaned over and kissed Yeong, tasting Tegan on her lips, just gently taking this moment with her as they caught their breath. As they broke the kiss Tegan leaned over and kissed her as well, casually resting a hand on her belly and caressing her with her fingertips.
"You ok?" Tegan gently enquired, her question mainly directed at Yeong, who was the less experienced one in the room.
"I'm very ok." Yeong said appreciately, caressing her cheek with the back of her fingers. Then she looked to Brandon and kissed him again, more passionately this time. Brandon got lost in the moment, leaning into Yeong and caressing her breast with his hand, just gently massaging the mound with his palm, feeling her hard nipple under his skin. Eventually when the kiss ended Brandon noticed Tegan had moved and was lying further down the bed, framed between the uprights of Yeong's thighs, a knowing smile on her face."
"You guys are so sweet." She said softly then she brought her mouth down to Yeong's pussy. Her hands were stroking Yeong's thighs and belly rather than fingering her and Brandon's heart skipped a beat as he realised she was down there for the sole purpose of cleaning up the mess, licking his cum from Yeong's pussy. Occasionally she looked up at Brandon as he tongue waggled obscenely against Yeong's hole, teasing out the sticky goo as Yeong clenched her muscles, forcing it out. Had Tegan told Yeong about their conversation, that he had fantasied about this exact scenario? Or was Tegan just doing it without explanation and Yeong was going along of her own volition. Whatever the case Brandon hoped like hell that his cock was up for round three, because this was possibly the hottest thing he had ever seen.
Yeong looked up at Brandon, noticing is rapt attention.
"I can't believe we are doing this." She said thoughtfully. Brandon looked down at her and she stroked his cheek.
"This is ok, isn't it?" Brandon asked.
"Yes." Yeong nodded "But so many new experiences in one night, that I never would have had the nerve to do. Thank you for indulging me."
"You are more than welcome." Brandon smiled wryly.
"We aren't done yet." Yeong looked down to Tegan, who was now crawling from Yeong to Brandon and swooped down on his sticky cock, currently at half-mast, and took him into her warm mouth. She engulfed him with saliva and began cleaning him up. He took a deep breath, shuddering as Tegan's talented tongue started to coax new life into his spent dick. Yeong rolled onto her side as Brandon sank back onto the bed and kissed him.
"It's Tegan's turn now." She whispered, looking longingly his eyes.
"Yeong, you know you're the only girl for me." Brandon said, though Tegan's mouth on his cock testing his willpower to get the words out.
"I know. But you have already been with her before. And I want to watch, like you watched us." She kissed him again and then lay by his side, stroking his chest and playing with his nipples as they both watched Tegan sucking his dick. It took a few minutes of sustained effort but he began to rise again, and Tegan worked him with her hand and mouth until his erection was back to full glory.
Once he was ready, Tegan straddled his hips and guided his cock to her slit until it found her entrance, then she sat down on him, easing herself down until he was all the way in and could feel his tip nudging up against her cervix. Yeong was watching too. He slid his arm around Yeong and held her close. Having thought he would never be with Tegan again, this sensation of having her riding him – with Yeong's encouragement no less – was confusing, but he could not deny how good it felt. She was different to Yeong not just in looks and body shape but her experience. She smoothly worked her hips, her warm pussy sliding on his cock as she rolled them back and forth. On one hand Brandon was so spent after the two huge loads in quick succession but also so sensitive from having cum so recently that he had no idea how long he was likely to last. Yeong was continuing to caress his chest, occasionally kissing his neck as they watched Tegan together, who was starting to put on a bit of a show as she got into the swing of things. She occasionally tossed her hair, making seductive eye contact with the both of them. Brandon cupped Yeong's breast and played with her nipple, noticing that her own hand was at work between her legs. Several times Brandon thought he was about to cum but each time the feeling went away and he powered through, though Tegan was wasting no effort in riding him for all he was worth. Seeming to get close herself she began rubbing her clit as she slammed her hips down hard, making Brandon buck his hips. Next to him Yeong was panting, letting out gentle gasps as she strummed her own clit. Brandon was out of his mind with lust, wanting both to give in and fill Tegan one last time, and also for Tegan to finish so he could shove himself inside his beautiful girlfriend again.
Yeong clung to Brandon as she masturbated herself, her breath hot on his neck as she kissed him, stealing glances down at Tegan as she expertly fucked herself on his prick, panting as she worked herself towards an orgasm. Eventually her body quaked as she sat down on Brandon hard, her cunt gripping and clutching at him as she rode out her orgasm, slowly easing off her clit. She slumped forward, bracing herself on her arms and kissed Brandon on the lips, as Yeong continued to frig her clit next to them. As Tegan caught her breath Yeong breathed into Brandon's ear.
"Did you finish?"
"Not yet." Brandon replied, gently holding Tegan by the hips, her hole still gently gripping him.
"There's one more thing I would like to try." Yeong said. "If you want."
"What's that?"
Yeong looked down in embarrassment. Brandon's dick twitched in excitement as he guessed what it was she was too shy to say.
"I think he figured it out." Tegan said, feeling his dick flex inside her. Yeong looked back up to Brandon.
"Do you want to?"
"If you're sure."
Yeong nodded and Tegan slid off Brandon's cock and went to his bedside table drawer where his lube was stashed. Given the frequency that the guys had taken out their sexual needs on her ass they'd wound up buying a surplus and it was stashed in random places all over the house for easy access – no pun intended. She took Yeong by the hand and helped direct her into a comfortable position on all fours, leaning on her elbows. Brandon got onto his knees behind her, gently stroking her back and looking down at her ass. Tegan knelt beside them and uncapped the tube, squeezing some out onto her finger. Looking at Brandon with a cheeky smile she spread Yeong's cheeks with her hands, giving him a look at her little virgin asshole for a moment before she began to smear the slippery gel onto it. Yeong shivered at the touch. Tegan massaged her little pucker with her fingertip getting her used to being touched there for a minute before taking a little more lube and pushing the tip of her finger inside, feeling the resistance of her sphincter. She soothingly caressed Yeong's shoulders.
"You need to relax. Don't worry," She cooed. Slowly she worked her finger in, moving it in and out a few times to get her used to the feeling of something going in.
"I'm ok. Yeong said.
Tegan took her finger out and put some more lube on her fingers, taking Brandon's cock in her fist and smearing his entire length with a thin coating, making eye contact with him during the brief preparatory handjob. Once she released her hand she wiped it clean with a wet wipe, another necessary sex supply for this house of debauchery. Brandon adjusted his position and pressed his tip of his cock to her greased up little star.
"Are you sure, Yeong." He said hesitantly. While he had certainly thought about it, he never really expected he would ever meet a girl other than Tegan who would allow it, let alone ask for it.
"Yes, Brandon." Yeong said, a quaver of nervousness in her voice. "I want to do it with you."
Needing no further urging Brandon began to press his tip against her anus. There was some resistance despite the lube and he used his thumb to push the firm yet spongy head against her hole. Tegan lay down next to Yeong and held her, caressing her hair gently as Brandon eased in. Yeong gasped as she felt his head stretching her open and popping inside, her jaw slack as a gentle whimper escaped from her.
"You're doing great." Tegan assured her, kissing her. Yeong gripping the bedspread in her hands and nodded in acknowledgement. Brandon began to slowly push deeper, groaning as her tight hole resisted him. On one hand it was weird to have this deeply intimate moment with Tegan present, but he was also grateful she was here to guide them both. He moved an inch at a time, giving Yeong the chance to adjust to the feeling of him inside her. When he finally reached bottom, his crotch pressed up against the cheeks of her ass, she sagged with relief. He couldn't help but look down, seeing her tight little hole gripping the base of his cock. The sight nearly made him blow his load right then and he took a moment to compose himself.
"Are you ok?" he asked, holding himself buried inside.
"It hurts." Yeong said simply. "But it's ok." She quickly added. After a short pause she said "You can move now."
Brandon began to slowly move his hips, drawing a few inches out before entering her again. Yeong let out a soft whimper that was probably not one of pleasure, but she didn't indicate he should stop. Down by her face Tegan was stroking her back and shoulders, occasionally kissing Yeong.
"Do you want me to touch you?" Tegan whispered. Yeong considered it for a moment then nodded. Tegan slid down a little and ran her hand down Yeong's belly, finding her slit with her fingers and delving two fingers between her shaved lips, gently massaging her clit. As she worked and Brandon continued to move the tension slowly drained from Yeong's face and she relaxed against the bed a little.
"You can go faster." Yeong said after a couple of minutes of slow movements. Brandon sped up a little and she let out another gasp. To Tegan it was difficult to tell from Yeong's expression if she was enjoying herself or not – maybe she wasn't sure herself. In Tegan's experience anal sex could be confusing that way. She continued to play with the other girl's clit all the same.
"I don't think I'm going to last very long." Brandon said, his voice strained. He'd been on edge ever since Tegan had ridden him to orgasm and he'd been clinging on ever since he had first entered Yeong's ass for the first time.
"That's ok." Yeong said, her own voice strained. "You can do it inside."
As things were drawing to a close Tegan started massaging Yeong's swollen clit faster and was rewarded with a moan of what seemed to be pleasure. Brandon maintained his rhythm, obviously getting close but not fucking with the same reckless abandon he might if he were in Yeong's pussy instead, enough in control of his desire that he would not want to risk harming her. It wasn't long before Brandon tensed up and pushed himself in deep, his final thrust causing Yeong to let out a startled cry and stuff a handful of blanket into her mouth to stifle the noise as she felt Brandon shoot a hot load into her bowel, his hips continuing to thrust as her tight ring milked his pulsing cock. She squeezed her eyes shut and trembled, and Tegan realised, rapidly massaging her button, that she was experiencing another orgasm, and kept applying pressure to her clit until she eventually tapped Tegan on the arm to indicate she was too sensitive to continue. Tegan gently eased her hand away from the other woman's crotch and kissed her tenderly on the forehead as Brandon slowly withdrew his cock and sat back, immediately reaching for the wipes to clean the residue off.
Yeong gingerly turned around and curled up next to Brandon on her side. Brandon slid an arm around her and held her close as Tegan joined on her other side and spooned Yeong, resting a hand on her hip. They all lay quietly for a minute composing themselves and their thoughts. Yeong buried her face in Brandon's chest.
"Are you ok?" Brandon asked, stroking her back.
"I'm not sure." Yeong looked up at him again.
"What's wrong? Did I hurt you?"
"No." Yeong shook her head "I am just… embarrassed."
"Oh." Brandon mulled it over. "Because of all the things we just did?"
"Yes." Yeong said. "When I was talking with Tegan earlier it seemed like a good idea, to do something adventurous, but I wasn't expecting to become so…" she trailed off, not sure of the right word.
"Excited?" Tegan suggested, reminding the couple she was still here.
"Maybe." Yeong acknowledged. "It was interesting to think about but I think inside I was going to chicken out. But then it all came so naturally, and I enjoyed it a lot."
"…and now you're worried I think of you differently?" Brandon guessed. Yeong slowly nodded, looking to him for reassurance. "Yeong, I'm not sure exactly how to say this and it's kinda weird to be doing it with Tegan here. No offence."
"None taken."
"You are amazing." Brandon kissed her forehead again to punctuate the sentence. "And I'm not saying that because of tonight. I feel very strongly about you, and us together. And I know you have been worried that we might do things together that make me not respect you anymore. I promise that will never happen. I love you."
Yeong hugged him and kissed him hard for a long time. When she eventually released him she replied.
"I love you too Brandon. I want to do everything with you, to show you."
"Yeong, you don't have to do anything to prove it to me."
"What I mean is, there is so much I want to do, and I want to do them with you. But I was worried you would think less of me."
"I don't. I won't. I promise."
There was a long pause then Yeong pulled away and rolled onto her back to address Tegan, taking her hand.
"Thank you for being here for me. I know we haven't known each other long but I feel you are a very good friend. "
"You're welcome Yeong." Tegan said, squeezing her hand gently. "I care about you both and… I'm actually really flattered that you were comfortable enough to make me a part of all this."
They locked eyes for a long time and then Brandon enquired.
"So uh, what now?"
"You can't possibly be up for another round." Tegan said.
"Oh, god no. I wish." Brandon laughed. "I mean uh… generally, in the future. Are you bi, now? Are you?" He asked Yeong.
"I don't know." Yeong answered first. "I never really thought about it. I liked… being with Tegan. But I'm not sure."
"I guess I'm becoming am… flexible." Tegan shrugged. "I'm just not limiting my options anymore."
"I suppose it doesn't really matter." Brandon hugged Yeong tighter. "As long as we're having a good time together."
"Well, I don't want to intrude on any more of these happy couple moments." Tegan said, sitting up and stretching.
"You don't have to go." Brandon said.
"Hey, I love you guys. Friend love, y'know. And I had a lovely time. Please feel free to come see me if you ever want any adventures in the future. But I should probably leave you two to… snuggle."
"I would like it if you snuggled with us. Just for tonight?" Yeong said. "After everything…"
There was a long pause while Tegan considered it then she slid back onto the bed.
"Alright."
---