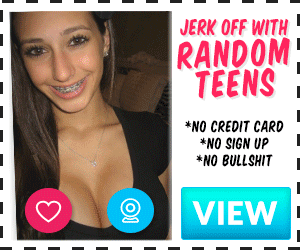 I (36) have been plagued by lower back pain for most of my life. My father had a number of surgeries to correct disc issues in the past. I am certain I inherited his genes.
Thank goodness my mom (61) has a hot tub at her house. She and dad divorced years ago and she has her own little house with a private little oasis in the back.
Since the weather warmed up I've been doing a ton of work on my house and hers. A couple nights a week I end up in her hot tub. I let her know I'm coming, change at her house, and hop in.
Last Friday was no different. I called and asked if it was ok I stop by. She said sure, she might even get in too. "Long week," she said.
I wear brief/bikini swimwear almost exclusively. Mom has seen them almost every time I'm over, no biggie there.
She has always worn bikini swimwear. Super fit, runs everyday. I know she is a 34C from having played with her underwear and bras before. She is ample up top and now has a slight hang supported by her bikini tops.
I've always adored her, though never thought anything would happen.
This past Friday I make my way to her house a little after 9pm. She greets me with a beer and says she is winding down inside the house. I change into an N2N bikini and head out back.
I'm laying in the hot tub lounge seat. The jets feel amazing on my back, the heat is incredible, and the tub lights create the perfect moment for relaxing.
I don't know what about this moment was different than the other times I was over, but I was horny.
I pulled off my bikini and hung it over the side of the tub. My cock is hard so I grab and start stroking. Nice and slow, super relaxed.
I didn't feel the need to be quiet or sneaky. The area of the yard I'm in is secluded enough from the surroundings and mom said she was winding down inside.
So I close my eyes and really get into myself when I hear her voice: "Having fun?"
I about jumped out of the hot tub. How did she get outside and to me without making a sound? Why was she still here knowing what I was doing? All these questions and more ran through my head and more as I worked up a response to my mom…who is leaning against the outside of the hot tub staring at me with a smile.
"Sorry," I stammered. "It was a rough week, apparently I got too relaxed."
"Please don't apologize," she replied. "We've all had those weeks, we all occasionally need to release the tension."
I could see she was wearing a bikini. She intended to join me for a soak.
"I'll give you some privacy," she said as she began to walk toward the house.
I asked her to come back, told her I would enjoy the company.
"Are you sure? I don't mind giving you space to do what you need."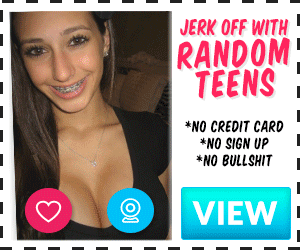 I threw out a test balloon.
"It might make it quicker if you're here with me! But honestly, I'll deal with that later."
She laughed and agreed to get in.
I sat up from the lounge to move so she could step in. Two things happened: 1) I forgot I was naked until standing in the middle brought my erect cock slightly out of the water, and 2) my bikini slid off the edge of the hot tub and onto the ground.
"Could you grab me that," I asked as I sat across.
"You're good right now," she said as she left my bikini on the ground and stepped in.
We sat across from one another and chatted. Being naked with her in the hot tub along with her body in that bikini kept my cock throbbing. I continued to stroke as inconspicuously as I could, or so I thought.
"Still up," she asked.
"Yeah, sorry," I said, "something about being here, like this, with you, it's kept me going."
"Me? Really," mom said.
"Of course!" I showered her with compliments. Being my mom aside, she is a well put-together woman, the product of good genes and hard work.
"You won't relax until you finish," she said. She stood up and untied her top, removing it and revealing those gorgeous breasts! She then came to my side and sat in the seat next to mine.
"Get up."
I started to stand when she grabbed my hips and brought me onto her lap. I was now sitting on my topless moms lap…naked…and erect. Whatever was about to happen wouldn't take long.
She told me to lay back, so I reclined slowly until I could feel her breasts on my back and my head came to rest on her shoulder.
"Close your eyes," she said as she ran her right hand down my stomach. Her thumb hooked on to the top of the base of my cock as her fingers continued to my balls.
She gave me a few sensual squeezes before she wrapped her fingers around my shaft. I braced myself with my hands on her thighs. She began to jerk me off, nice and slow.
"I want you to relax. Breathe deep and let the week go. When you are close let me know."
I spent the next few minutes getting a handjob from my mom. I held out as long as I could. I was blown away this was happening, but I could no longer contain it and told her I was about to go.
She didn't want to spend the rest of the evening soaking in my jizz. She had me stand up and face her.
She grabbed my cock and continued to stroke. She sat up on the edge of the lounge so her tits were out of the water.
She made eye contact with me and began to speed up. When I couldn't take it anymore I unleashed this epic cumshot all over her tits.
"Let it all out, babe," she said as she milked every last drop onto her chest.
I sat back into a seat as she reached over and grabbed a towel. She wiped my cum off her tits and sat back in the seat across from me.
"Thank you," I said, "you have no idea."
"I told you I've been there, and I'm happy I could help."
"If I can ever return the favor, please let me know."
"We'll see," she said with a smile.
We spent the next 45 chatting in the hot tub. I stayed naked and she stayed topless. The night did have to come to a close, but you can bet I'll be visiting even more in the near future!