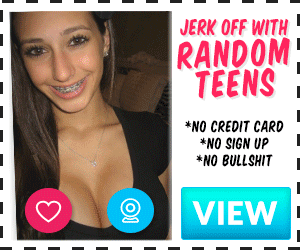 I've had two crazy hot tub experiences in my life. My other story of the Bachelorette party was the latter. This happened on a weekend retreat with my husband and daughter, another couple and daughter, and a single dad, his male best freind and daughter. All of our daughters are friends and one was having a birthday party, so the single dad invited us all down to a cabin for the weekend. He was going to bring a gf but they were having issues so he brought his buddy.
Saturday night came around and the girls were asleep so the adults stayed up drinking, playing cards etc. The other couple said they were going for a swim in the outdoor pool. The rest of us , me, hubby and the two guys decided to hot tub it instead. I put on my bikini and joined them all already in the hot tub. My husband wore his boxers due to not bringing trunks. The other couple came up and joined us in the hot tub. It was very crowded and I sat between my hubby and one of the single dads Chris. We were all still drinking and wife of the other couple Jess started getting really drunk. She kept teasing all the guys and acting like she was going to pull her top down. Her hubby was laughing and said, " show them your tits already, we all know you want to " . Looking for approval from everyone she did just that. Took her top off and showed everyone her tiny titties.
Being very drunk she was spinning around and fell into the lap of Chris beside me. She was sitting in his lap leaned back with her chest in the air. Her husband right beside her on the other side of Chris. She started dancing again but didn't get up. Was grinding on Chris and kissing on her husband. She stopped kissing her husband and started laughing saying " she felt Chris poking her " She hopped off him and into her hubby's lap. Chris didn't seem to care and acted like " What did you expect " ? She started teasing Chris and eventually said, " I dare you to show us " The alcohol was taking over everyone now. He stood up and showed her / us. He too had on boxers but they were clinging to him like skin. His boner sticking straight up barely covered by the material. I was eyeballing it and started thinking this was gonna go further the later it got.
Chris dared Jess to grab it, she said " if you pull it out, I'll kiss it." This girl was drunk and her hubby didn't seem to care what she was doing. Just laughing and smiling. Chris pulled it out the opening in the front and Jess leaned over and gave the head a full lip kiss. I think her hubby thought she was done and took her to the bedroom, Chris's buddy also was done and peeled off to his room as well.
Me, hubby, and Chris were all that was left. I had been playing with hubby under the water and had his dick out of his boxers as well stroking him. I was feeling really buzzed and horny now. I didn't care if he fucked me right there in front of Chris. But he said he needed another drink and had to piss. He stood up and tucked his hard dick back in his wet boxers and went inside. Chris just looking at me across from him. Chris asked if I had made him that way, I nodded. I said " seeing Jess kiss your hard dick got us excited. " He said, " yeah I'm still hard bc of that " He then hunched his waist out of the water and his dick poked out of his boxers sticking straight up out of the hot tub. I leaned forward and smacked it, saying " he was a bad boy " laughing. He kept it there and said it was my turn to kiss it. I looked around and hubby was still gone. I leaned in and took his hard dick in my mouth. He was really hard and told me all he needed was a minute in my mouth and he would cum. Knowing hubby could return at any minute made me excited and wanted to see if I could make Chris cum before he returned. So I gripped him with one hand, the other went under him and rubbed under his balls through his boxers while my mouth capped over his mushroom head. He didn't have a big cock but it had a unusually big fat head on it. Plus he was really really hard. I looked up at him and his eyes were closed. I pumped away and felt him tighten up. He started cumming and I let him shoot in my mouth. He was pumping my mouth and throat full of cum. Load after load. I tried to swallow it all but some leaked out into the hot tub. I sat back quickly and he did the same just as the hubby came walking back with a few beers.
Chris said he was too drunk and was going to head to bed. Hubby sat back down with me and said goodnight to Chris. I started kissing hubby and hoped he tasted Chris' cum still in my mouth. I was actually hoping he would. I played with his cock and made him hard again. I climbed on top and lowered myself onto his hard dick. He went right inside my wet pussy and asked me why I was so wet? He joked and said " did seeing Chris' hard dick do that ?" . I laughed and said " No, sucking it did " He laughed back thinking I was joking and while I rode him he started using it, talking dirty to me. Saying " yeah if he was still here , maybe you could suck him while you ride me" . We talked dirty back and forth and I kissed him again and asked him if he liked the taste Chris' cum. He blew his load in me and all in the hot tub.
The next day nobody really said much, just our goodbyes.