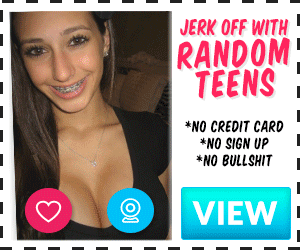 It was so exciting to get to the Sterling. We drove about an hour past Denver to Estes Park to the hotel that inspired Steven King's the Shining. When we got there we checked in to our condo and went to the hotel for our dinner reservations. The guy accompanying me was crazy hot. Thick broad shoulders, loose dark blonde curls and gorgeous green eyes. It was no surprise to see a woman flirting with him at the bar when we went to get us drinks. I took a sip and realized the pint glass had more whiskey than soda and I joked with him and asked if he was trying to get me drunk. Our friends met us there and we went to the fancy dining room for dinner.
We sat fairly close as our party grew to 8 people. Another couple was staying with us in our condo and two others were staying in the hotel itself. I was in a loose skirt and my date definitely took notice. The table got busy and as soon as he realized no one was paying attention I felt his hand slide into my lap. He pushed my legs apart and started rubbing my clit through my panties.
We flirted through dinner and were beyond ready to tear each other apart by the time we walked back to the condo. Our friends wanted to enjoy the hot tub which is why we booked the condo and pushed for us to join them. It didn't take long before he jokingly pulled me on his lap. Our friends were still drinking and fucking around so they were paying no attention when he slipped his hand between my thighs. I whispered to him that I didn't want to get caught. He pulled me to him and told me no one would know. His fingers teased my clit. As the became more preoccupied he took the opportunity to push my bikini to the side and push his fingers inside me.
Once he was inside me he focused on my g-spot rubbing it and massaging it until it was engorged and my pussy was tight around his fingers. His cock had been pressed against me throbbing. Finally our friends decided they needed to get back to the hotel and the others wanted to go unpack since they arrived late.
We said our good nights and I moved over a bit as he shifted. I figured he was overdue for adjusting himself. I didn't realize he had freed his throbbing cock until he pulled me back to him and it slid against me. He wasted no time. His dick was inside me before the back door fully shut. I thought we were undetected as his friend turned fully back towards the door facing us catching my gasp as he entered me. He smiled and turned the last light off leaving us with a bit more privacy.
I panicked. His friend knew. He reassured me that we were fine. He had told the friend he want d to fuck me in the hot tub and his friend bet him I wouldn't do it. He pulled me against him and leaned back so we could see the stars. He rolled his hips and pulled me into him until his breaths got quick and I felt his cock explode inside me.
We went up to our room and showered then he started the large spa tub. He settled into it and I climbed on top as his cock once again throbbed to attention. I rode him trying to keep the water from spilling out. He guided me up and lifted me off his cock. His hand wrapped around it and he pushed it against my ass.
I wasn't prepared for how my body reacted. His head teased my ass gently and my entire stomach fluttered with butterflies. I tingled everywhere. I couldn't wait and I slid down the length of his shaft. He groped my titties with one hand and rubbed my clit with the other. I came so fucking hard. He came deep in my ass as my legs shook around him.
The post Hot Tub Bet appeared first on Hot Indian Sex Stories | Hindi Sex Stories.