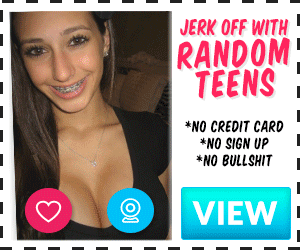 \[Advisory: There's some discussion of wrestling in this story. I've never done competitive wrestling nor do I watch it, so I have no idea if anything I said is realistic. If you're a wrestler, fair warning that I may sound like an idiot trying – and failing – to describe it accurately.\]
"Hey Sarah. How you livin'?"
"Hey Martin," I said as I entered my boss's office. "You want me to close the door?"
He grinned his shit-eating grin at me and replied in a voice too low to be heard by anyone out in the hallway, "Hell yeah. And the blinds too."
Dutifully, quietly, I closed the door, locked it, and shut the blinds that covered its little square window. Martin was the chair of the department, so his desk was an actual wooden desk (albeit plywood covered in a linoleum faux-wood veneer) and not a gray plastic platform integrated into a space-efficient cubicle like my "office" was. It always felt a little luxurious to spend time in here among the smell of books and brickwork as old as my grandparents.
I didn't need an invitation. This was our usual routine. Wordlessly he reached to turn the framed photograph of his wife and daughter face down while I undid his belt buckle. He raised his abdomen up off the swivel chair while I pulled his pants and boxers down to about knee level and took his dick in my hands. It was not quite hard yet, but getting there quickly. I undid the buttons on my blouse and pulled the cups of my bra down under my tits so I could squeeze them while I worked him. I kissed Martin's handsome black dick along its underside a few times, gently, letting my lips linger while I nibbled his warm skin. I stroked him a few times, slow. By the time I made my way up to the tip of the thing it was already fully erect and with a small jewel of clear fluid perched at the opening. I licked this up, rolling its slipperiness around in my mouth before devouring the rest of him. Martin was so big. He had only put that beast of a dick in my pussy on three stealthy occasions during work functions when everyone else was distracted and elsewhere, and if I was being honest his technique and attention to his partner could use some work. But it felt good in the way that big ones sometimes do, really plumbing my depths. Filling me completely.
We needed to be quick today as usual, so neither of us had any motivation to dance around it or hold back. I immediately started in on the thing that I knew would make him finish fastest, running my tongue with firm sliding pressure on the underside of him while I bobbed up and down. Every now and then I looked up at him. Martin was watching me, showing with his expression that I was sending him into another world. I loved the taste of his cock. I loved the pulsations of it as he started to get close.
"I'ma nut in a sec. Aw, fuck," he whispered as the surge of warm fluid filled my mouth. It was not a lot. I could always tell when he and his wife were fighting because he'd have saved up a big load for me from sexless nights. Not this morning. He had probably fucked her just the night before.
I swallowed his offering, wiped the little patch of moisture off my chin with a tissue from a box he kept in his drawer, and refastened my blouse. I stood between his outstretched legs. "Thanks Sarah. That was amazing as always," he said as he felt up my ass through my slacks.
"No, thank you," I answered, giving him a little pat on his cheek that was already growing stubble at eleven in the morning.
I went back to my cubicle, walking past two other adjunct professors on their way to an early lunch. They returned my friendly smile, and it felt good to know that a man's just-harvested cum was resting comfortably in my tummy and that they suspected nothing.
When I entered my little office area there was already a student sitting in the second chair. He was broad in the chest and arms, strong-looking but not in a lean way, a tiny bit of baby fat still holding on and giving him a boyish shape. His hair was shaven to the skin on the back and sides of his head, but let go in a dark curly shock on top. He was my 11:00 am appointment, and I was a minute and a half late.
"Hi Yovanni," I said. "Sorry to keep you waiting."
"It's okay Professor Heim. How are you?"
"I'm great. Super, actually. How about yourself?"
He was courteous and direct, making eye contact in a way that men of his generation raised on digital screens often do not. "Good. Good. I just wanted to talk about our midterm assignment for Business Logistics. I had a few questions. If you don't mind."
"Of course! I'd be happy to help you out. You're always on time and attentive in that class, which goes a long way." I caught myself being nonverbally flirty and made an internal effort to tamp that down. It was nothing personal. I just had a lot of leftover sexual heat from my encounter with Martin and found it directing itself at whatever masculine presence happened to be nearby. My pussy was aching to be filled, probably seeping into my chair. And it certainly didn't help that this young man was polite and good-looking. "Lemme just pull up your file here," I said. "One second… Yovanni Alvarado. Let's see… It looks like you're assigned to Team Gamma. So you're doing the scenario where you need to supply construction materials to a big homebuilder. That's a tough one."
"Yeah. But I like the challenge. It's why I took this class."
I reviewed the assignment with him and answered his questions, which were relevant and intelligent. When everything seemed finished, I patted my knees and said, "Well. I won't keep you past your lunch time. Just have this finished by next month and we'll be all good."
He looked down at his shoes and didn't stand up. "Um. Professor Heim, there's, uh, something else I wanted to ask you about. I know there's, like, an office that helps students who are going through tough times? Here at the college? But I don't know where it is or how to contact them. I'm sorry, but can you tell me who to talk to if I need help with a, um, a personal situation?"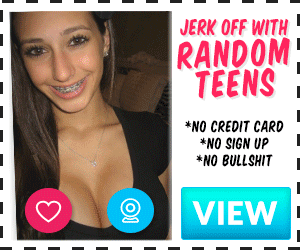 "What's going on?" I asked, resisting the mom urge to call him honey and put a hand on his knee. He was the same age as my son Miles.
"Well. I'm living with… or, I guess I was living with a couple dudes in an apartment. But a few weeks ago they were both arrested for hurting some kid. They were tryin' to rob him. Anyway, they're in jail now and I've been there in the place by myself since then. And I can't afford to pay the rent on the place all by myself. They, uh, the deputies came and evicted me this morning. Landlady is fucking heartless." He looked up from his shoes at me then and said, "Sorry. I mean…"
"No, Yovanni, it's okay," I said softly. "I think I understand. That's… Wow that's a lot to deal with. Do you have anywhere to go?"
He shook his head, looking back down at the floor. "The rest of my family lives in Monterrey. I haven't told them. I don't know what to do."
I made a decision. Or rather, the decision made itself. If I hadn't been feeling the same mix of recklessness and aggression that I always did on the mornings when I sucked Martin's cock I probably wouldn't have done it. "You can stay with us. I have a place. It's really just a basement. But there's a mattress and a bathroom. My son and I, we usually rent it out short term on the internet for some extra cash but there's nobody in it at the moment. You can have it, at least until you find something else."
He looked at me as if he didn't believe what I was saying. I could tell he was about to wave off the offer or refuse out of propriety so I decided not to give him the option of saying no. "I insist," I said. "Really. I insist. You'll have to pay me in yard work. There's a lot of brush that needs clearing out back. But for the time being, you have someplace to stay."
\~ \~ \~
I was sprawled out on the couch in the living room, casting a show to the tv that had hooked me in the first two seasons but by now just felt like a chore to get through yet another episode. The front door opened and Sarah came in, calling out, "Helloooo? Anybody here?"
"Hey Sarah," I said, not bothering to look up. I heard her putting down her things, then she rushed over and stood between me and the tv with her hands on her hips. My boyfriend's mom, Sarah, was a skinny blonde bitch who must have made a deal with the Devil to keep her butt and waist as tight as if she weren't forty years old. My jealousy was always helped a little, however, by the knowledge that her belly skin was all fucked up from being pregnant with Miles, even though that was eighteen years ago now. Anyway, I had to skip desserts and go running every damn day to keep my cute figure and she didn't do either of those things. If she weren't one of the chillest people I knew and wasn't letting me live rent-free in her house I would hate her guts.
"Mallie, pause that godawful shit for a second," she commanded. Once I had pressed pause on the remote she said, "We're gonna have a new guest in the downstairs room. So don't freak out."
I looked up with mild curiosity. "Is it another Ethiopian dude? That guy was awkward as hell."
"No. It's one of my students. His name is Yovanni. He's very nice." She removed her hands from her hips and grabbed a honey almond from my little bowl on the side table, tossing it into her mouth. "And he has a girlfriend," she added with a poorly-suppressed smirk.
In another moment she was out the front door again. I heard her talking to somebody out on the driveway so I got up and peeked out the front window. She was standing in front of a boy who I presumed was Yovanni, offering to help him carry some of his belongings, an offer that he refused. He was not tall – a few inches shorter than me – and not fat by any means but he had the hefty body of a football player or maybe just a guy who liked to eat. His smile was sweet. I frowned slightly.
They made their way around the side of Sarah's house to the back door that went straight into the basement, and I heard the muffled sounds of them down there unloading his things onto the floor. I felt a magnetic pull drawing me toward the door that led from the living room down to the basement. It felt like gravity pulling me, and my feet made their way to it on their own volition. I opened the door and went down a few steps. They were laughing loudly.
Yovanni said, "Yeah but he didn't even study for that class. Like, ever! Pissed me off. I worked my ass off and only got a B. But it's whatever. That stuff's not super interesting anyway."
"I know," Sarah replied. "Some of that material is really dry. But when you hear Andy talk about it in class you'd think he was talking about a superhero movie! I sat in on one of his lectures once and he sounds like a little boy telling the plot of his favorite-"
"I know, right!?" he said, cutting her off a little. Then he looked up at me and waved – a small gesture.
"Hey. I'm Mallie," I said, feeling weird inside.
"Yovanni, this is Miles's girlfriend. She lives with us, in his room upstairs," Sarah said.
"Hi Mallie. Nice to meet you." Yovanni cleared his throat then turned back to his things, lifting a few dozen wrinkled shirts on hangers into the little wardrobe. The downstairs room was nothing elaborate: just a mattress on a bare box spring, a bathroom with a tiny standing shower, and a hot plate on an old beaten up wood table. Some nights when no one was occupying it, Miles and I liked to come down here to have sex or watch porn on his laptop so that Sarah wouldn't hear from her room on the top floor. I watched Yovanni plop himself down on the bed and thought about the last time we had done stuff on it. It had to have been less than a week ago. I didn't think anyone had washed the comforter since then.
I went upstairs and sat back down on the couch and resumed my show. But now I felt itchy all over and couldn't follow the plot, so I turned it off and went back to the room that Miles and I share to scroll on my phone.
After a while I texted Miles. "When you getting home? Your mom put one of her students in the basement room today." Then in another message I typed out, "I bet you ten bucks she's gonna bang him." I looked at that second text without sending it for a minute then held the backspace button until it was deleted.
He didn't text me back right away. Almost certainly on a call. He worked as an intern at a call center for a bank and was constantly dealing with people needing to do things that half the time they could have accomplished online without bothering anyone. What felt like boredom started rising in me and that boredom quickly evolved into a need to do something about it. I reached absentmindedly into the drawer in our nightstand where we kept our lube, condoms, and my toys, and pulled out a pleasantly-shaped piece of blue plastic with a little round ball at its tip.
I pulled down my sweatpants and started to run the end of the toy in gentle circles around my panties, not yet directly touching my vulva. Then I began to tap it slowly against my clit, feeling the little vibrations of the toy knocking on the door of my body. Looking up at the ceiling so as not to see the piles of dirty clothes that Miles and I had dropped on the floor, I relaxed into the bed and felt increasingly strong waves of arousal radiate out from my pelvis.
I pulled my panties to the side and slowly started to insert the toy inside myself. I love feeling every bit of a dick or a toy as it penetrates me. With my other hand I started to stroke my clit, breathing heavier and heavier as the toy drove deeper into my abdomen. I used its tip to start caressing my G spot while the rate at which I rubbed my clit increased. It felt so good, like I was simultaneously sinking into the mattress and floating up off of it.
A noise. The door opened and I felt a burst of panic, involuntarily curling myself up into a protective ball.
It was just Miles. He stood in the doorway dumbstruck for a moment with his mouth hanging wide open. Then he smiled and closed the door as quietly as he could. I felt a huge crash of relief that it was him and not anybody else walking in on me like that.
He dropped his things on the floor and said, "I got off work early today. Damn. I'm glad to be home." Then, after a pause to watch me extend my legs back out across the bedspread he said, "You want a hand with that?"
"Yes, please." I was already immensely turned on, but the anticipation of his hands on my body sent another gusher of heat through me. Miles locked the door and undressed himself entirely in about four seconds. He was pale, skinny and blond like his mom, and his beautifully strong dick was already starting to harden and rise between his legs.
He started with my breasts, pulling my tee shirt and bra up to my neck to reveal my small round mounds. He kissed them each, tenderly at first and quickly started sucking my nipples into his mouth while with his right hand he massaged my inner thighs, teasing my damp pussy. I didn't want to wait. I grasped his hand and pulled it in toward my groin, using his fingers as a sex toy. This caused his mouth on my tits to suddenly increase in intensity and I gasped in reaction.
Then Miles laid his body down next to mine, slapping his fully erect dick down onto my right leg. He worked my clit and my nipples, drawing me closer to orgasm. But before I arrived he sat up and said, "I'm gonna put it in," in a harsh whisper.
I nodded and took his hips in my hands as he raised himself up above me, lining his already seeping cock up with my pussy lips. As he slowly inserted I felt such a heave of pleasure that I almost cried out. With Miles's warm weight pressing my body into the mattress and the insanely perfect sensation of his dick rooting deeply into my vagina, I just relaxed every muscle and luxuriated in the feeling. "I love you," I said softly into his ear.
"I love you too Mallie," he said, then, "Oh. Oh God! Fuck!" Miles plunged his dick as deep as it would go and shuddered while he orgasmed. I concentrated on the feeling of his dick convulsing inside me with each spurt. Then, something weird happened. I closed my eyes, and it was not Miles who was filling up my pussy, but Yovanni. I wasn't fantasizing or making myself imagine it; the sensation came unbidden. It was HIM. His smell was different, his body felt a little more wide between my arms, even the voice that was grunting softly next to my head was Yovanni's. It felt so real that I was startled and my limbs froze.
Then the orgasm hit me.
I let out a high-pitched moan as I came, my entire body tensing up with the ecstasy of it. Finally, after a few seconds that felt like minutes on end, I opened my eyes and saw Miles's face. The moment had passed, and Yovanni was gone. Miles was smiling, still hard, still inside me. He kissed me deeply and I kissed him back.
When he pulled out and sat up I watched his cock start to subside, shining with our wetness. "You came," he said, softly stroking my belly. "You've never come at the same time as me before. That was awesome!" I couldn't look at him, so I just closed my eyes and raised my pelvis into the air so I could put his shirt under my ass to protect the bed from his semen as it slowly dripped out of me.
"I don't know how," I lied. "But you're right. That was awesome."
\~ \~ \~
\[Advisory: While many might find the contents of this section sexy, there's no outright sex, just story. Skip to the next section if you want more sex.\]
I considered making tacos, because I knew Miles and Mallie liked them, but I wasn't sure if Yovanni would approve of my extremely white girl interpretation of what could potentially be a traditional family food to him. So I made spaghetti and meat sauce instead.
It was strange having four around the little round table instead of our usual three. I never let the renters come upstairs and have dinner with us, both because I was protective of our privacy and safety and also because I was a heartless bitch. I didn't even have four matching chairs, as even though I was forty I still wasn't a full adult, so I had to bring a folding one in from the garage to seat all of us.
Miles and Mallie sat hip to hip. Every now and then he would reach up and touch her perfectly straight long brown hair. She had such a girlish little face, with a small pointed nose and eyes that always seemed to be looking at her feet. I had been a bit leery at first of letting my son's girlfriend shack up in my house, but after getting to know her and seeing how happy she made Miles I felt a lot easier about the whole situation.
"So what do you study?" Miles asked Yovanni, his eyes carefully tracking Yovanni's hand as it raised a slice of apple to his mouth.
Yovanni put the apple down and said, "Logistics." He didn't elaborate. The two boys locked eyes for a moment then looked down at their plates at the same time.
"I guess that makes sense," Miles answered. "That's what Mom teaches. That and business management."
"She's a good teacher. I've learned a lot so far." They both nodded and took a bite of their dinner. I looked over at Mallie and for once the little shit was smiling at me. She darted her eyes first at Yovanni then at Miles as if to suggest I say something, or maybe just to point out some secret joke we were both in on, but which I honestly didn't understand yet. "Professor Heim, this food is really good. Thanks," Yovanni said.
Mallie and Miles both snorted out a laugh. "Thank you Yovanni," I said.
"It's just a little weird, man, hearing anybody call her 'Professor Heim' here in the house," Miles said, smiling.
"Well, I… uh, I don't know. Feels weird to me to call her, uh… what even is your first name?"
"You can call me Sarah if you like. While we're here. In class I'm still Professor Heim to you, sir." I tried to smile, hoping that I had said that with the appropriate levity. Why was I nervous around this kid? It was starting to bother me. So I addressed Miles. "You could learn to use the word 'thanks' every now and then too."
He smirked, nodded, and reached under the table in the direction of Mallie's lap. Her expression suddenly changed and she jumped just a little, likely as his fingertips probed her ladybits. I had to resist the urge to roll my eyes. I know my son, and upon feeling threatened not just by my authority (as always) but now also by the presence of another man, he was exerting his status as "man of the house" by laying physical claim to his woman. Masculinity games are such a predictable and childish thing, but somehow we continue to tolerate them. I knew what was coming next.
Miles got up from the table and came back with two cans of his disgusting brand of cheap beer. I had my beers in the fridge and he had his, and I told him months ago that I'd buy for him until he turned 21, but that he'll owe me every cent I spent, as I'd be damned if I subsidized his awful swill. He cracked them both and set one in front of Mallie and another in front of himself, pointedly forgetting to offer one to Yovanni. Most days he didn't drink at all, but on the days he did, he put down more than a six pack at a time. I could tell that he had already finished two or three before dinner, surely to be followed by more. It was my policy to not try to control his indulgences. Let hangovers teach their own lessons.
Mallie politely sipped from her can and bit down a grin while she reached for a tiny second helping of spaghetti. Miles downed half his beer in one swig then eyed Yovanni again. "You play any sports dude?"
"I'm on the wrestling team. Have been since high school."
"Wrestling? That's cool. You look like you got the physique. How often do you lift?"
"Three or four days a week, except during midterms and finals. I can't bench as much as I'd like. Not yet. What about you? You play a sport?"
Miles finished his beer can then answered, "I played basketball in high school. We went to State twice."
"Cool. What about now, in college?"
My son's smile faded. Touchy subject. I interrupted, "Miles is taking a year or two off before he applies. He works for a bank right now." Even though his grades weren't the best and his academic ambitions were pretty much zilch, I was still proud of my boy. He worked his ass off at that job.
"You should show me some wrestling moves sometime," Miles said, seeming eager to change the subject.
Yovanni wiped his mouth with a paper napkin and said, "Why not right now?"
"Guys, guys, guys. Maybe don't?" I said, knowing they would anyway.
"Aw, come on, Mom. We won't break anything. I promise." He was already getting up. Mallie quickly moved to follow.
The three of them went into the adjacent living room (leaving me to clear the table, of course). Mallie took a seat on the couch while Yovanni and Miles stood across from each other. Yovanni said, "Okay, first, take a wide and low stance. Like this. Now, I'm gonna show you a move, but you gotta promise not to fucking hit me in the face or anything, okay? I'm not gonna hurt you."
"Okay."
Yovanni turned to me and said, "Profes- I mean, Sarah. Sorry about the F word. Anyway…" Before I knew what was happening Yovanni had done something to sweep Miles's legs out from under him, taking him to the carpet with a dull thud. And then he was on top of my son, pinning his arms behind his back. I gasped. It looked painful, and Miles winced a little but kept his composure. Yovanni said, "Okay, you see how I did that. That's a pretty basic takedown. Get your center of gravity low and grab your opponent's legs. Now let's get back up and you try it on me."
"Boys?" I said, "Can we be careful not to break the tv? Or each other?" They seemed to ignore me, already breathing hard and intent on each other, sizing one another up as they continued this bizarre and almost animalistic little dance. I couldn't help but notice Mallie was absentmindedly petting her own leg while she watched, her hand creeping slowly closer to her midsection.
Miles wavered in his stance. Clearly the beers were already affecting him. "Okay, like this?" He lunged clumsily at Yovanni, who, rather than fend him off easily as I imagine he could have, allowed himself to be lifted up and thrown roughly to the ground. Another loud thud. My grandmother's china rattled a little on its shelf.
"Ah, damn, man. That's good! That's good. You got the aggression. You gotta be aggressive, but also controlled. Let's try it again." They took turns throwing each other to the floor, pushing each other's bodies against the carpet and trying to use their respective weight and momentum to dominate the other man. It was honestly pretty entertaining. When they got up from the ground after the last grapple, I was shocked to notice that both of them seemed to have developed a minor hard-on. They tried to be subtle as they adjusted themselves in their pants, and for some reason I was reminded of watching elk or moose clashing their horns together on a nature show, their huge dark erections raging even as they fought, each one striving to win the chance to breed every female in the vicinity.
"Okay, that's enough wrestling," I announced. "Now who's gonna help me clean up in here?"
The boys shook hands and smiled at each other then made their way back to the kitchen. Miles cracked open another beer and took his and Mallie's plates to the sink. I couldn't tell if they saw each other as best friends now, or as dire rivals. Perhaps it didn't matter. Or perhaps it was a little of both.
\~ \~ \~
The wind howled outside. After dinner my phone had chimed, telling me there was a high wind advisory for tonight. It didn't lie. The windows of Sarah's house rattled in their frames, and the entire house seemed to shrug and shift every time the direction of the bluster changed.
Miles was drunk. He was an adorable drunk, prone to get emotional and affectionate. I laid him in our bed and sat on my knees between his feet, then pulled my nightshirt up over my head. My little breasts shone blue-white in the dark. "That was pretty hot when you wrestled tonight," I said.
"Wanna wrestle me anytime sweetie," he answered. Not quite a statement nor a question. I smiled, bent forward, and pulled his dick out through the fly in his boxers, putting it gently into my mouth. It was soft, and didn't get hard right away. He laid his hands on my head as I bobbed up and down. "Mmmmm…" he said in a low, contented way. It was taking him a while to get his cock to attention, but that was normal for a drinking night. Anyway, it was easier to fit him into my mouth when he wasn't all the way erect. I continued moving my tongue up and down his shaft as he slowly swelled toward complete arousal.
After a few more minutes of sucking, just as my jaw was beginning to ache, he suddenly pushed my face a little harder into his crotch and held me down as he released his load into my throat. It was warm and soupy and I swallowed it all, then came up briefly for air before going back to gently lick the remainder off of his swiftly deflating dick.
"You're the best," Miles said as he closed his eyes. He was asleep within minutes.
I laid down next to my boyfriend and stared at the ceiling, watching the shadow of a tree cast across it by a street light outside the window. The tree and its shadow were waving wildly in the wind, which was not letting up at all.
Miles started to snore. Not loudly, just a soft little nasal breath that came and went and was barely audible over the shaking of the house. I couldn't sleep. Maybe the noise was keeping me awake. Or maybe just my thoughts.
I checked the clock beside the bed and tried to sleep.
Nothing. Time stretched on, and the storm did not relent.
When I checked the clock again, an hour had passed.
I got up slowly out of bed and put my nightshirt back on. Then I went out into the hallway, taking small quiet steps toward the stairs. Maybe a drink of water would help.
\[That's it for now, as I'm gonna leave this story incomplete. I'll come back later to finish this in another post.\]