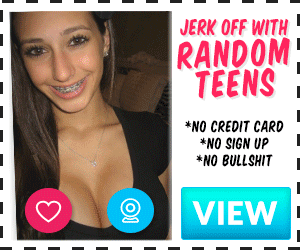 I always saw him… He was always around. In elementary school, he was my reading buddy. The principal used to pair us up with older students to help teach us how to read. Even before he was my reading buddy, I saw him at the back of the bus… The big kids always got the back of the bus. There was something about him… Something I wasn't sure about but – I knew that one day I would figure it out.
In my whole primary school career he was two grades ahead of me. His house was about two blocks heading North from mine, and he didn't have to walk past my house. There was a more direct route from the school that would take him 5-10 minutes less time walking – but he always turned right at Whitford street and used the sidewalk closest to my house. I'd watch him walk down the sidewalk, peeking from my second floor bedroom window trying not to be noticed. He always eye-up our yard is if he was looking for something as he walked past and this happened every time.
Fast-forward a few years – I'm working at the local diner. I'm a waiter… And I'm serving up an order of 2 milkshakes with cheeseburgers to table 4. Unbeknownst to me, he was sitting in table 4's booth. I hadn't seen him for a few years, and I barely recognized him. At this point I. My life I'm graduated and just starting to learn who I am. It's taken a long time. At the age of 19, most people typically know what they want to do with their lives! Me? I didn't… I felt like I had to wait for something or someone.
His deep hazel eyes looked up at me as I was at his table and realized who was staring back at me under a little bit of scruff that I hadn't seen in that fashion on his cheeks and chin before. My stomach sank, and my heart skipped a beat. His eyes seemed to widen as well. It was a weird feeling… I've always been into women. But there's a part of curiosity deep within me that is interested to see what else lies ahead of me. Only – I only felt this way around him. These days, I guess they call it bi-curious?
He stuttered and said "Hey – y-you were that kid on Whitford! I can't believe it's you! It's been so long since we've seen each other!!" … I couldn't get my words out. I muttered and sputtered until my cheeks turned pink and I rushed to the breezeway between the kitchen and the front counter.
The manager on duty looked at me as I coward and mentioned that I had to serve all of my section of tables equally even if my worst enemy was someone that I was serving. But, I wasn't ready… My stomach was in knots, my face burned red hot… I just couldn't believe how time turned this cute older boy that I used to fancy into a grown man with scruff. Sexy scruff… He looked as though he knew what he was doing As if he knew himself!
Time went on. An hour or so later that night and I retreated from the diners kitchen pass through.
Something grabbed a hold of me… And I couldn't fight it either. It was strange… I didn't have control of my movements or my actions. My brain just lusted for this guy that I've known for years but never actually knew. Table 4 was getting closer… Suddenly he came into view. Our eyes met and I couldn't help but feel warm as I slipped into a trance. I continued walking forward, and all the while he kept precise eye contact with me.
Oh no… I was there… at his table. I felt clueless… confused. My subconscious was in full control. … don't do it… no don't say it! "DAMIAN – WANNA HANG? Or… CHILL?? Er…" what the hell was that?! I clasped my mouth closed with both hands to save myself from further embarrassment.
"Sure… when you're done work we'll go for a walk… mind if I sit here in the booth and wait?"
Sooo….. that's the end of part 1… what do you want to see happen next? 😉