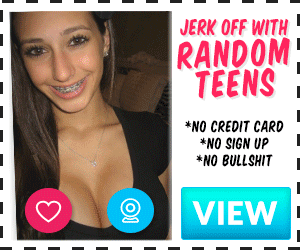 I decided to dress up over the weekend, with the sole purpose of getting fucked. I slipped on my purple cage bra and matching lace panties, under a shiny black 'mermaid' skirt and a see-through mesh top. I popped my hair into a high pony and put on a little makeup. I'm ready to fuck and get fucked.
It takes no time for my husband to throw me down on the bed. He pushes the skirt up my thighs, bunching it up at my waist, before he dives between my legs. He left my panties in place while he teased my clit through the thin lace. Pulling the fabric tight, it slipped between my pussy lips as he continued to work my pussy with his mouth.
When I couldn't take the light teasing strokes of his mouth anymore; I begged him to pull my panties off. He teased me a little longer before pulling the thin strips of fabric down my thighs. I felt the wet lace being dragged from my pussy, leaving a wet trail in it's path path down my leg. Then he balled my panties up and shoved them in my mouth. Giving me a mischievous look before settling back between my thighs.
My pussy literally gushed in reaction to this display of dominance. And he proceeded to lick up every last drop of my excess of arousal. He was humming and lapping away at my pussy. And I knew exactly what he was tasting, thanks to the purple lace that was stuffed in my mouth.
He popped up to tell me, "You look so fucking hot right now", before diving back in and pulling my thighs tight around his head.
I groaned into my gag as he pulled me closer to my climax. I was grinding my pussy into his face while his fingers dug into the soft flesh of my thighs. His mouth sucking my clit with a viscous ferocity. We were past the point of no return. If either one of us stopped then, I was going to lose my O. I grabbed his head and proceeded to fuck his face until I came. Screaming my ecstasy into my panties.
Forgoing oxygen, he licked and sucked me thru a long and drawn out orgasm. I had to pull the soaking wet gag from my mouth and open my thighs so we can both take a much needed breath. I didn't get enough air in me before his mouth was on my own and I was licking the taste of myself directly from his mouth into mine.
Tasting my cum off his face is one of life's greatest pleasures. And the move with the wet panties deserves to be added to the rotation.