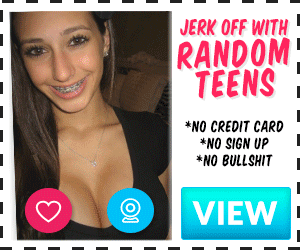 Please see Having Sex a Hotwife for more info about Kate and Ron. Ron wanted me to go out on an actual "date" with Kate. Ron arranged the details. I met Kate at a restaurant about 45 minutes from me. I was wearing a white button down shirt with beige/blue pinstripes. She was wearing a black floral sundress. It was unlikely we would run into anyone we know because the restaurant wasn't that close to either one of us. Also many of the restaurant patrons were people staying at nearby hotels. However if we did see someone one of us knew, we would lie.
We would say we were former teammates on a co-ed softball team and had reconnected on Facebook.
We had a pleasant conversation about sex and other topics during dinner. Kate took off her shoes, extended her leg under table, and rubbed my penis thru my pants with her foot. Kate said "You are already starting to get hard." We went to a nearby hotel after dinner was over. Kate kissed me for at least 10 minutes when we arrived in our hotel room. We removed our clothes. I softly caressed and sucked her breasts. Then Kate face-timed Ron. She gave me a hand job while she was talking to him.
Ron said "Suck his cock". Kate said "I love stroking and sucking his cock." Kate sat on the bed and put my penis in her mouth. She began blowing me as I took her smart phone. I pointed the camera on the smartphone down so Ron could see what was happening. Kate kept sucking my penis until Ron said "Fuck my wife!" Kate got in the doggystyle position on the bed. I put her smartphone on a bedside table. The smartphone was in an upright position and facing Kate so Ron could see us. I put the alarm clock behind the smartphone so it wouldn't fall down. I put a condom on and got behind Kate.
I entered her vagina from behind, and started ramming her. Ron said "Fuck her hard and good!" Kate was moaning "Oh" and "Aah" and said "You like fucking a hotwife!" I said "Of course I do." Ron said "Fuck her ass!" I didn't have much previous experience with anal sex. This was only the second time I had anal sex. I put on a different condom and put some lube on the condom. I slowly penetrated her anus until I got more comfortable with the tighter hole.
I gradually increased my pace and penetrated her anus with a moderate pace. Kate was still moaning and said "I love your cock in my ass". A few minutes later I told Kate I was getting close to reaching my climax. Kate said "Cum in my ass." I kept penetrating her anus until I had completely ejaculated. I removed my penis from her anus and removed the condom from my penis. Ron said "I enjoyed watching my wife being fucked" before ending the face time conversation. Kate and I cuddled and talked about the amazing sex we just had until we fell asleep.