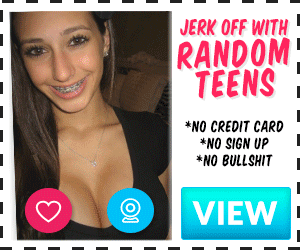 A what-if continuation of a confession of me. Obviously this one is fiction.
Kinks inside: groping, public Sex, anal, oral, forced
A super crowded bus and ofcause i was groped again. No way I was able to guess who was groping me but he certainly was persistent.
What started as some feeling up my butt under my skirt lead to now him following my cheeks with his whole hand.
I have goosebumps all over my body and I stopped trying to prevent it. His fingers traces my panties now all around my body, i know he is getting closer to me but still no way i can tell who is feeling me up.
His fingers running down my legs, just to cones back to my butt and suddenly he slips his hand inside my panties. I twitch and can't contain a quiet moan as he grabs my cheek and give it a good squeeze. I may even push a bit against his hand just to signal him that i like what he is doing.
He advances more and more, pushing a finger between my legs from behind just to find my already wet pussy. Obviously that just makes him try harder and he starts inserting a finger inside me. A slight shift if my body and I can get another good cm more if his finger. It feels like a eternity with him inside me. A unknown man or maybe a girl playing around in my pussy while watching me trying to contain my voice in this crowded bus.
Just like last time…
I spread my legs a bit to give my attacker more access to my burning places and he uses this moment just to slip another finger inside me.
One more stop and the bus would be quite empty. It would stop like the last time and I would be left with wet panties and an unfulfilled hornyness.
Just as i let out another silent moan i feel something else on my leg. Out if curiosity i reach down to feel a warm and hard dick touching my leg and now my fingers. As i touch him his fingering starts getting more intensive and I grab him to answer his movement. He starts fucking my hand but that's nothing I'm interested in. I turn around and aim his hard member between my legs from behind me.
Like he knew my every thought he releases his fingers from my pussy and pushes his dick deep between my legs. I reach around from the front and can feel his glans hitting my fingers. It doesn't take long and his dick is compleatly soaked from my pussy and with even more increasing lust he grabs me at my hip, the other hand wanders up to my breasts.
Surprised by his advance i play even more with his head between my legs while circling my fingers around it while he pistons in and out between my legs.
The bus stops and the doors open. I can feel the cold air between my legs as people rushing out if the bus. I can feel his dick pulling back and leaving my pussy in a messy state. I totally expected this outcome as i reach down to fix my skirt.
"Get in the back" i hear behind me in a quiet soft voice. I can feel a rush through my body filling me with lust and covering me with more goosebumps all the way.
I see someone walking back into the last row and sitting down on the window side of the 2 part seat. Slightly embarrassed but fueled by lust in follow him and join him on the bench. I keep my eyes down, unsure what will happen but more and more hoping it would be more.
Just as the bus starts moving again i look up to see just a few people scattered around left. I feel a hand on my neck pushing me down to his lap. I shift my eyes toward his still strong and hard dick waiting for my mouth and open up to take him.
I can taste my own juices on him, additionally the slightly salty taste of him and I start sucking his dick like he wants it. One of his hands stays on my neck, the others wanders down my back to meet my buttcheeks.
As i keep blowing him he slips his hand inside my panties just to push his fingers in-between my cheeks and onto my anus. Even there i was more than enough wet for him to push a finger inside me.
Blowing a absolut stranger in the bus while he fingers my butt drives me crazy. The taste, the smell and the feeling if him inside me shoots me straight at an orgasm and I feel my butthole pulsating around his finger.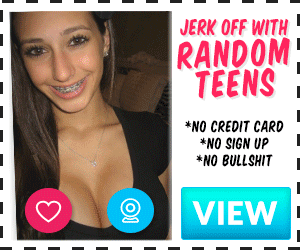 "Good girl, keep going" he says in a amused voice, surely he knows I'm having an orgasm right now, which however doesn't stops him from making sure i continue blowing him.
"You gonna sit in my lap" he keep pushing me down on his dick "i want to shoot my cum inside you". He releases my neck and I follow his orders. The others in the bus haven't noticed out doings so far and I hopped into his lap. "Take my dick you little slut", he wraps his hand around my throat and I know he wants me in his dick. He doesn't care about a condom so I reach behind me and aim his dick at my butt.
It doesn't take much with my burning up body and all the juices between us for me to take his dick compleatly inside me. He chokes me more and pulls me closer to him to play with my breasts. I try to much as much as i can to feel more if him inside me, to pleasure him, to thanks him for bit running away this time. He opens up my blouse just to free my tits to the world and pushes his hand down between my legs.
"You little whore pushed my dick inside your ass? You like getting fucked by a stranger in the ass?" He didn't wanted an answer as he choked me a bit more and my body reacted to his assault by squeezing his dick. He pushes me forward onto the headrest of the next seat and lifts my butt just to slam it down again and again. A stranger fuckes me on a public bus and I absolutly enjoy it. It doesn't take long for him to cum.
I can feel it shooting inside me just like i can feel his dick pumping inside me. The feeling alone would rush me to an orgasm and him filling me up doesn't make it easier for me to not moan and draw attention to me.
He slips me from his dick and pushes me of him. He fixes his pants "you are a good fuck. Next time intake you home with me to have fun". He stand up and leaves me at the next stop. I tired to fix my clothing but my mind drifts away for some rest.