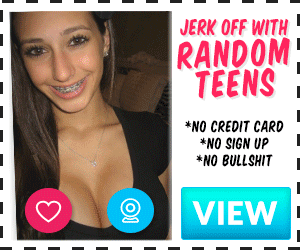 Previous Part: Green University – Part 1
While Sam and Sandhya were starting their conversation and eventually started talking about masturbation, a few km away from Sam's apartment, Shruti is in her room with her friend Manisha. Manisha and Shruti, both are doing their Master's degrees at Green University.
Manisha is doing her MBA and Shruti her Master's in Computer Engineering. After completing the first year, they had a vacation and now the vacation is almost over. Manisha has come to Shruti's place so that they can go to the university together. Manisha has just come today and they will leave for the university after a week.
Talking about Manisha, she is an average-looking girl but with an above-average body. With a darkish brown complexion, and pimples of acne all around her face, Manisha is kind of ugly but her body is a sight. Any guy would get a hard-on when she wears a tight dress.
With saggy 35" voluptuous boobs which need 40E cup-size to get caged and an ass of 40", she is a sex goddess. Standing just 5'3 tall and with the waist of 33" perfectly complementing her other assets, she is a dream of every guy for a one-time sex thing.
It is not just about her body though, she is a well-known whore all around Green University. Rumors are around that she has already fucked some of the professors and even Bachelor level students. All in all, she is a perfect slut to have one-time sex who will let you do anything with her body.
On the other hand, Shruti is completely the opposite. She is still a virgin but that doesn't mean she doesn't want to get fucked. Raised in a strict family and always constrained in an all-girls school and college, Shruti never had that opportunity to explore that side of her nature. She does masturbate though and has done everything except being with a guy and Manisha has come to be a great help for that.
Shruti is a decent girl, kind of marriage material, and on top of that, she has a body to die for. White skin with purple-dyed hair, the height of 5'6, and assets to perfectly compliment her body, she is every guy's dream girl. Chest of 33' (38C cup size), 24' waist, and 38' ass, she is almost irresistible. There is no count on how many guys have tried to hit on her. She is just perfect in every sense.
Even with such a body and urge for sex, she never had the courage to approach a guy. She spent her high school and college in a normal manner, but she did explore her body herself. Fingering her pussy, fucking herself with a dildo, playing with her asshole, and fucking it with her finger, she did it all by herself.
But that was not enough. When she finished her engineering, her father asked her to join Green University. There is a logic behind it. Since boys do not join a Master's degree as there is plenty of jobs around the town, her father thought that it is best for her to join a Master's degree at Green University.
Her father is really strict and does not want her to get under any bad influence. But little does he know that his daughter is going to explore so much during her stay at Green University. Green University, which is a little far from the town was a perfect opportunity for Shruti to explore that side of hers as she will be far from her home.
She did not even hesitate to agree with her father and later, she joined the University. And as her father expected, there was just one guy in the whole batch and that too, he never came to attend the class. Shruti kind of felt bad about that but still, being away from her strict father made her happy.
At Green University, Master's students share the same hostel, and it does not matter, as there are no boys. Every hostel room has to be shared with two students. So Shruti was paired with Manisha. When they started living together, they did not talk much.
Both were complete opposites but as time went by, Shruti started being more open and as she came to know about Manisha's sex life. Shruti started being curious and both the girls got really close, in fact, they became best friends.
Manisha shared her sex stories with Shruti and imagining all that on herself, Shruti used to masturbate when Manisha wasn't around. Shruti had the same routine until that night when it was raining heavily. It was kind of cold and both girls were on their bed looking at their phones.
Green University is in an isolated valley that has a mountain range in the north. Because of the cold air from the mountain, it is usually very cold around the university. And that night, it was extra cold because of the rain.
Both the girls were already in their nighties under the blanket using their phones. Both were wearing a black nighty which was gracefully exposing half of their boobs. Manisha had put on her red pair of bra and panties while Shruti was wearing her pink panties and black bra. Their nighty was barely covering their thighs and they both looked very sexy.
After looking at the phone for a while, Shruti put it on her side, lay down, and says, "I am going to sleep now..goodnight Manisha. Please turn off the light before you go to sleep."
Manisha looks at Shruti and says, "I am going to sleep too..goodnight."
She gets up and turns off the light and lies down on her bed. Shruti turns towards the windows and sleeps on her side, while Manisha turns to the opposite side. Shruti closes her eyes, and she is already half asleep but Manisha feels really cold. She could not tolerate the cold, so she decides to beside Shruti.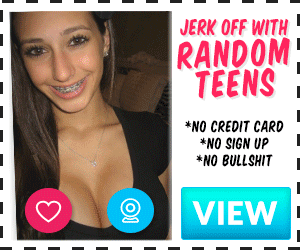 She walks towards Shruti's bed and asks Shruti if she can sleep with her. Shruti nods her head in agreement.
Manisha moves inside the blanket. Shruti is facing opposite and her legs are bent, so Manisha bends her legs in the exact same manner and slowly move towards Shruti to spoon her.
Her legs touch Shruti's and her huge melons get pressed against Shruti's back.
Shruti doesn't feel anything until that point, but as Manisha takes her hand to her belly, she gets excited. As Manisha moves her hand on Shruti's belly through her nighty, Shruti gets excited. She gets chills all over her body, her nipples get erect and her pussy starts itching. She lets out a soft moan and breathes heavily.
Manisha presses her boobs more, against Shruti's back and as she realizes Shruti is breathing heavily, she takes her mouth to Shruti's ear and touches it a little. Shruti arches her body in excitement and Manisha doesn't wait much and softly sucks Shruti's ear and whispers, "I am feeling horny babe."
Shruti says nothing and just enjoys everything Manisha was doing to her. Manisha takes Shruti's silence as approval and takes her hand to Shruti's thighs. She slowly pulls the nighty upwards and tries to push her hand between Shruti's thighs.
Shruti obeys like a little child and lifts her leg to let Manisha put her hand between her thighs. Manisha takes her hand between the thighs brushing Shruti's pussy slowly. Shruti starts leaking as Manisha touches her panty.
She cannot take it anymore, and turns towards Manisha and looks in her eyes with lust. Manisha moves her head towards Shruti's with a similar look in her eyes and slowly presses her hand on Shruti's panties. At that moment, Shruti completely falls for it and hugs Manisha tightly, and kisses her lips.
Manisha does the same and sucks Shruti's lips. Both the girls moan inside each other's mouths. Sucking Shruti's lips, Manisha now holds her thighs and pulls them over hers. That gives her, the opening to Shruti's pussy, so she slowly moves the panty aside and touches her pussy which is already throbbing and slippery.
As Manisha gets more into this, she starts feeling the same. Her nipples are erect now and her pussy is leaking too. Now, she stops kissing and caressing Shruti's cheeks, she looks at Shruti and smiles. Then she takes off her nighty to flash her big boobs and slutty body to Shruti.
Shruti thoroughly observes her body before pushing Manisha on the bed and getting on top of her.
"Can you believe we are actually enjoying this babe?" Manisha laughs as Shruti rides her. "Wish you had a huge cock Manisha..Haha."
Shruti laughs as she presses her pussy on Manisha's and leans over to kiss her again. Both the girls start kissing again as Shruti presses her wet pussy on Manisha's wet panty. "Mmmmmmmmmmmm" moans are ringing all around the room as Manisha pushes Shruti on the bed and gets on top of her.
She takes off her bra to show her saggy tits to Shruti. "Let me taste you now," she winks at Shruti and moves herself down between Shruti's legs. Shruti smiles and lifts her hips so that Manisha can take off her panties.
Manisha obliges and pulls down Shruti's panty. She admires Shruti's pussy for a while. Manisha cannot take off her eyes off Shruti's cleanly shaved pink pussy. Her pussy is leaking so much that Manisha moves her tongue right from Shruti's asshole to her pussy to drink all the juice.
"Mmmmmmmmmm," Shruti arches her body and closes her eyes in excitement while Manisha now takes her tongue to the clit and rolls her tongue around. "Ohhhhhhhhh fuck.. Mmmmmmm," Shruti moans like a slut as she wraps her legs around Manisha's head.
Licking Shruti's clit, Manisha inserts a finger inside her pussy and starts fingering her. Shruti starts moaning like a bitch, "Mmmmmmm Manisha,..fuck me like a bitch..please put another finger inside me..mmmmmmmmm," and she pushes her nighty down from her shoulder.
She now takes her boobs out from her bra and presses it as she enjoys Manisha licking her cunt. With all the heat, Manisha cannot take it anymore and gets up. Shruti looks at everything with a smile on her face as Manisha gets naked and flashes her wet, black cunt.
Without saying anything, Manisha sits on Shruti's face in a reverse cowgirl position. Shruti gets surprised at first but as she feels Manisha's wet pussy on her mouth. She grabs her ass and licks her wet labia. Manisha moans like a slut grabbing her tits for a while,
"Mmmmmmmmmm.. I never thought it would be so much fun with a girl. You are giving me so much pleasure babe Mmmmmmmm."
Shruti doesn't hesitate and licks Manisha's pussy and asshole while Manisha leans down and takes her face between Shruti's legs. Now, the girls are in 69 position and playing with each other's asshole and pussy.
After fingering and licking each other's pussy and asshole for a while, Shruti reaches her climax. She shivers and moans hard as she gets a pulsating orgasm, "Aahhhhhhhhh fuck me.. Mmmmmmmm..Yyessssssyessssss..Mmmmmmmmm."
Shruti gets tired and rests like a dead body. Manisha who is about to reach her climax rubs her wet cunt all over Shruti's face. Shruti, even though she is tired, takes out her tongue to taste Manisha's wet pussy. Manisha moans really hard as she is about to have an orgasm, "Mmmmmmm babe…this feels so good. Mmmmmmmahhhhhhhhhhhyessssssssss."
Manisha reaches her climax and rests beside Shruti. Both girls look at each other with a smile for a while. Later, Manisha says that lesbo action with Shrutiwas even better than her last sex with a guy. Both the girls decide to fuck each other when they feel like having sex.
Since that day, Manisha and Shruti got really close. They used to fuck a lot while Manisha also continued her sexual journey with professors and bachelor students. Shruti, who was enjoying everything at the beginning, later started feeling somewhat dissatisfied.
She wanted a real cock, a muscular guy with a huge cock pounding her wet cunt. During her vacation, all she was hoping for was the arrival of a guy in the university with whom she can fuck as much as she wants.
Coming to the present day, Manisha is in Shruti's room. Both the girls are sharing their vacation experiences.
While having a normal conversation, Manisha takes her hand to Shruti's chest who is wearing pink, satin shorts, and a white, baggy t-shirt. As Manisha approaches her chest, Shruti pushes her hand away and says, "I enjoy doing everything with you babe, but like you, I also want to have a cock deep inside me."
She gets sad while saying this.
Manisha tries to console her and promises her that she will somehow find a guy for her to fuck with.
After a little bit of promising and convincing, Shruti returns to her normal state and both the girls start their lesbo action which they had missed during their vacation. After reaching the climax and enjoying each other's body, both go to sleep cuddling each other.
Next Part: Green University – Part 3
This is a fantasy series with lots of kinky and naughty stuff. Whoever likes this series, and wants to give their feedback, please contact me on [email protected]