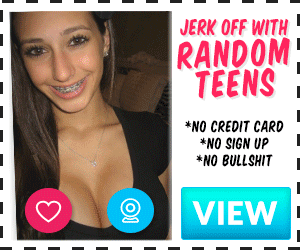 "Fuck dude .your gran is seriously hot".
I just smiled and looked down at the ground.
We were waiting outside her house in the garden.
Brad was smoking a joint and passed it to his buddy Scott..he continued.
"But she's not your real gran, like family right?"
"Fuck no!".I replied kinda nervously she's my umm step gran. You know.
My dad remarried "
Brad chuckled "oh yeah right cause it'd be kinda weird. Right "
Scott offered me the joint.." you so lucky man. I mean to have her like. "..
Suddenly he stopped talking and our heads turned to the sound of clip clop of heels.
She approached fumbling for her keys.
She looked sensational..high heels black nylons a black dress that barely covered her knees and plenty of cleavage on show.
She took off her sunglasses..
"Well you guys can't wait to get started on your work. Can you?..hi Jeff it's nice to see you "
I raised my hand and offered a feeble
Hi.
She looked at Brad:" oh and Brad I see you brought a friend to help you out.
Scott offered his hand. " hi Mrs Baxter, I'm err"
Before he could finish she was already unlocking the door.
"Please hon .
Not so formal. Call me Joyce..
Brad and Scott shared a smile as they followed her in .
I kinda hung back Not sure what to do .but also feeling effect of the joint..fuck! It was strong. I had to sit a moment on a kitchen chair
I heard Joyce saying about the odd jobs she wants doing and then offered a iced tea on account of how hot it was.
The three of them chatted and laughed a little.
I watched as she went to the fridge and poured out there glasses. Crossed over to me putting down the glass saying.
"You OK jeff hon?..you look wasted already "
Before I could answer..she giggled and carried the drinks across to Brad and his buddy .who had moved to the lounge.
"Guess I'd better refresh you two hunks before you work up a sweat "she said laughingly.
As she stood between them I thought how small she looked.
They thirstily finished their drinks and put them on the table
Joyce made animated attempts to show what works she wanted doing. But all the while she spoke. The two guys just stared down at her tits.
Then .
Smoothly they started simultaneously running their hands over her.
I could see her gasp
She put a hand instinctively on each chest.
Scott grabbed her hair and kissed her.
Brad went for her tits pawing them out of her dress.
Her head rocked back in delight
Two hands ran up her thighs..
"Ohhhhhhh" she moaned
Scott expertly unzipped her dress it fell to reveal her favourite voluptuous shape.
Wearing black gloss thigh highs and black lace panties
A momentary pause as we drank here in..fucking beautiful. She looked the complete fantasy. A cock hungry gilf.
Part of me wished I hadn't told Brad about that amazing bj she'd given me..but being here as she was going to take so much cock was making me hard.
" Fuck yeah. She's fine " Brad said
"Totally man " Scott could barely speak.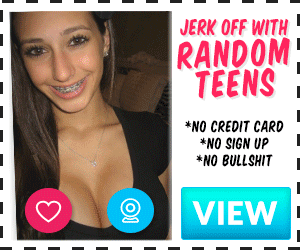 Joyce had already knelt between them and started to unzip the cocks hungry for her
Around 18inches of straining flesh waved in front of her face.
Fuck! I was hardest ever been as she went from one cock to the other. Holding both at the base lick from one to the other
"Fuuuuuk"
"You dream slut "
The two guys kept talking as she gulped up and down those rock hard heads .
They'd lit another spliff
And held it for Joyce to smoke her mouth went from cock to joint to cock.
"Fuck yeah gran suck "
They groaned as she lapped at their bone hard lengths
Then dragging her to the sofa. Brad grabbing her hair tight they got her on all fours..
Scott..Well, he just tore into her
I mean fucking. HARD..Slapping her ass and pounding
SLAP SLAP SLAP SLAP SLAP .
Fuck I'm pulling so hard
Brad is shoving his cock so deep
She's gagging as he pounding her throat.
"T T ake it you fucking slut "
"Man she's sooooo fucking wet "
Her body juddering forwards .
Fucking gran amazing as she locks her mouth hard on cock. Despite pounding pussy getting
They both straining. Their bodies soaking in sweat
Fucking wild .
I'm close pulling oh yeah..fuck.
They got her sandwiched as two monster cocks stroking in and out in and out.
Slopping sound slack slop slack slop
Joyce gulping for air
" Mmmmm "she moans
"She luvin it man!"
"Oh yeah. Slut take cock all day "
Brad pushing deeper
"Oh yeah gonna cum.
Cum same time dud".
Scott
Body taught. Crazed. Ramming cock hard
"Oh fuck!!"
"Owww f f.."
They spasm as spitroasted gran take it all
"Uggh take cum.slut"
I'm on edge.
Brads cum covered cock is coughed out from Joyce's gagging mouth.
Scott dumping cream in.pussy.
I frantically grab her hair as my shaft pours out more seed onto her face neck and shoulders.
We three are breathing hard .
She is covered..its running down her tits, ass ,.hair and face.
"Fucking beautiful man "
"Phew!"
We all.hi five .
"You bastards"
Joyce says as she attempts to wipe cum from her face.
"Yeah but you love it " Brad said
Joyce sheepishly smiled.
Gently she starts to clean us.
OMG! She's so so .
Oh yeah