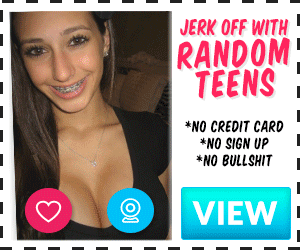 On a Sunday when i was at my room, and watching some porn.
I was completely naked in my chair behind my desk..
Then the i noticed the doorbell but didn't expect anyone, so I thought it was for my parents and kept going.
So totally forgot about the doorbell and 5 minutes later, my door went open..
I sat there in my chair, with sound of porn on.
The way he walked in was me sitting with my dick in my hand and looked me straight into my eyes..
I was so embarrassed, I got caught by my cousin..
He laughed and asked me what i was doing..
Like he didn't know what i was doing..
I turned off my PC screen so he didn't see what I was watching and got up and quickly put on a shorts ..
I said it was nothing with a red head and still a massive boner in my shorts..
Hé laughed and asked what i was watching, so i turned the pc screen on again and he watched what was on the screen.
He said you can finish if you want to, I thought he was joking.
And i laughed about it nervously, and he said no really you can I will not tell anyone..
It really made me horny and embarrassed at the same time..
but i toke my shorts of again, did my video on play again and just start masturbating like nobody was there.
When I was finished he asked if I enjoyed i and i did..
After that we just continued playing video games like nothing happened..