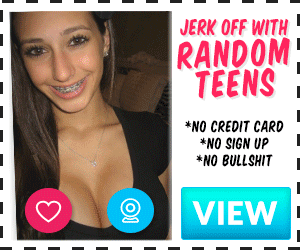 So I've told a lot of stories about my relationship with my girlfriends best friend. They're on my profile if you want to read from the beginning
My girlfriends best friend (holly) has been basically living with us since she split up from her boyfriend
My girlfriend (katie) is currently away with work but holly has still been staying at ours, last night I was gaming downstairs when holly came home with a load from f shopping bags, we chatted for a bit and she headed off upstairs to try her new thighs on.
After a little while she shouted me up and explained she would usually show Katie what she has bought but asked if I would want to see, I didn't really but I said I would as I could tell she wanted to show someone.
I'm so glad I said yes as she whipped off her sweatshirt instantly showing a nice lace bra so I could see everything, she started fiddling round in her bags and began pulling stuff out and saying what she was going to wear it with, by this point she was just in her underwear trying stuff on.
After a few tops, dresses and trousers she said she had some swimsuits to try on, i perked up a bit then, she reached around her back and undid her bra letting her perfect tits out, she then bent down and pulled down her panties giving me the best view of her tits. I sat amazed and she giggled a little and told to put my tongue back in😂
She tried on bikinis and swim suits and looks amazing in all of them, she grabbed a bag and turned back to me and asked I wanted to see her try this on, as she showed me a Victoria secret bag, I sat up with a pillow behind me. I said I think you know the answer to that and laughed.
She left the room and came back in a white lace bra with a garter and suspenders and a tiny white lace thong. "Fucking hell" I said out loud as I had nothing else on my mind. My dick stood up in my shorts as she leant on the door frame.
She walked slowly over to me and climbed on the bed and straddled me while I sat up and asked if I liked it, I laughed and pulled her down so my dick would rub against her. "I take that as a yes then" she said and began to play with my dick over my shorts.
She stopped playing with my dick and lifted my top above my head and chucked it to the side. "Take these off" as she tugged at my shorts, i untied them and pulled them down from under us, revealing the hardest boner I think I've ever had, she backed down the bed and started jerking my cock right next to her face, it was so hard not to cum right then, she started slapping my dick on her cheek and asked me if she wanted her to suck it I nodded and she dribbled down some spit onto my dick and started jerking me again as she put the tip in her mouth while making eye contact with me.
She sucked me for a little longer and asked me to eat he pussy. I hadn't done this to her before but said yes, she got up from between my legs and laid next to me, waiting for me to go down on her, I climbed on top of her, kissed her and slowly kissed down her body until I was between her legs, I kissed her pussy over her panties and then pulled them to the side, I kissed her pussy lips and then began to lick her clit as she started to moan. I lifted her thighs so I could get in better and she moaned even more. I was so horny feeling her wet pussy on my face. I pushed her legs back up towards her tits and really got my face In there, she was making sexy noises by then.
She pushed my head away and held her panties to the side "fuck me then" she whispered. I smiled and moved towards her, she lifted her legs up near her head, she was so wet it slid straight in and so deep. I fucked her so hard with my balls slapping against her ass, it felt so good we fucked like that for ages. I let out a huge moan as I filled her pussy with my cum