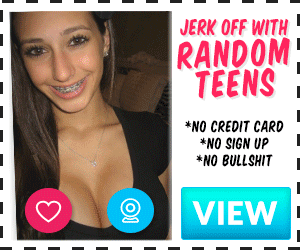 My Cousin, who is not blood related, invited me to have some fun in Vegas. She wanted someone to hit up a nude pool with because her husband wouldn't go (he is ok with her going with a plus one but feels too awkward going himself). Luckily for the both of us, my cousin's husband had no idea we are related.
The flight to Vegas sucked. I forget how boring airports are. When my flight touched ground I was so glad to get off but ended up waiting a solid fifteen minutes just to grab my bags. My cuz was waiting outside the airport to pick me up, which was a relief. She had on a nice sun dress that was thin enough to reveal the outline of her bathing suit underneath. She greeted me with a cheerful smile and to my surprise embraced me fully. She reached around my waist and grabbed my ass. I felt blood rush to my cheeks as she pressed her lips against mine. "Is everything ok?" she whispered, after pulling away just a bit. My cock throbbed in my shorts, pressing against her. She grinned. I nodded "Yah, everything's fine. Just a bit startled". I had no idea she was going to be so friendly right off the bat. After all we only just had sex for the first time a few weeks ago, and now she was kissing me in public. Then again, no one knows we are related in Vegas.
My cousin helped me with my bags and we talked the whole uber ride to the hotel. She had her hand resting on my leg the whole trip. My cock throbbed as I imagined her sliding her hand into my crotch. My cuz only grinned and giggled a bit when my dick pressed against her hand. We crashed in her hotel room for a bit as we waited for some of the pools to be more active. My cousin went over some of the ground rules for the topless pool we were going to. The biggest ones were "No staring" and "limited PDA". I was a bit bummed, but my cuz assured me we could make our own fun later. After that we took a nap together. My cousin pressed her breasts again me and held me close. I was too tired to try anything, since the jet lag was so bad.
My cousin woke me up later in the day. We got dressed and went over to one of the topless pool. I wore a simple pair of trunks, with speedo underneath, and a flowered button shirt over it. My cousin had on booty shorts over her bikini. She had a nice black top and I could see the strings of her thong peeking over her shorts. She held my arm as we walked through the hotel until we made it to the pool entrance. I payed the entrance fee and my cuz took her top off as soon as possible. I almost gasped. I forget how perky her tits were. They bobbed up and down as we walked over to the water's edge. I almost fell in because I was staring too much. My cuz yanked my arm and reminded me " no, staring. That includes me" I blushed. The pool was fun. I striped to my speedo after I managed to keep my boner to a minimum. My cuz let me fondle her tits a bit and even rubbed against my crotch for a bit. I was so anxious for way too long, but overall it was fun. There was a lot of cool people around and honestly I expected to see more topless women. My cuz did chat up a few ladies, giving me a chance to steal a peak now and then. She even flirted with a few. One girl took a liking to her apparently. We spent some time with her. She was a hot brunette, almost as attractive as my cousin. Nothing came of it, except my cousin shaking her tits again the other girl. Overall the day was fun.
When we got back to the hotel room my cousin grabbed me and pushed me into the shower. She took her top off and began lathering her tits with body wash. I took off my shorts and began to jerk off. I was so fucking hard it hurt. My cousin's tits looked so good, covered in soapy suds. She massaged them together and then squatted down. She pressed her breast against my cock. It felt good. Her tits were pleasantly warm and they glided across my dick with ease. I was so fucking horny I began thrusting and almost slipped. Both my cuz and I laughed. She looked me in the eyes and bounced her tits together on my cock. I came almost instantly. Hot jizz splattered my cousin's neck and chest. She grinned and then got up to wash off. She took off her clothes and turned the hot water on. I humped her ass from behind with my limp dick and ran my hands up and down her body. She laughed as I slowly began to recover my erection. I slipped my cock into her pussy and she bent herself against the shower wall as I plowed into her cunt. She moaned as my balls slapped against her ass. I reached around her and slid my hands between her legs. I could hear the pleasure in her voice as I rubed her gently, spreading her pussy lips as my cock penetrated her. Her breathing got heavy as I was about to cum. I held on and braced myself. My dick was so hard. Her pussy was so fucking wet. I couldn't think. I heard my cousin gasp and felt her body begin to shudder. I couldn't hold on anymore. My dick exploded inside and kept on gushing. She pushed her ass back against me and she kept pounding my cock with her pussy. I felt light headed but held her close as she orgasmed with my cock gushing inside her. I pulled out and some cum splashed against her ass. I stumbled to the sink and splashed my face with cold water. "You good?" My cuz asked. I just gave a dumb grin and gave a lethargic thumbs up. "Ok, just don't overdo it" she replied "go have a lie down or something".
I towelled off and went to lie in bed. I shut my eyes and dozed off. I must have forgotten to put on clothes, because I woke up to my cuz's naked body pressing against my side. She wrapped her arm across my bare chest and rested a leg against my crotch. We stayed like that for a while. My heart was pounding slowly as a feeling of comfort came over me. My cousin whispered sweetly in my ear "I love you". My heart skipped a beat. I replied "Love you too cuz" without thinking. She squeezed me tight and I heard her bury a soft squeal into my chest.
The next morning I helped my cousin pack up and before she checked out of her hotel she embraced me. I leaned into her kiss and pulled her close. We said our goodbyes and my cousin let me know we should do something like this again sometime. I still can't stop thinking about her cuddling against my naked body. Honestly I never imagined being as close to my cousin as we were last night.