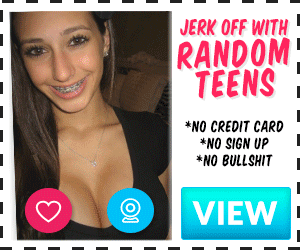 Over the last 11 months, I have been fucking my friend's wife, Amanda. My other friend's wife, Robin, moved away with her husband. She was pregnant and told me she did not know if the baby was mine or belonged to her husband, Brent. She also told me not to come find her; and, I have honored that request. I also was blackmailed into fucking Amanda's little sister, Grace. Lucky for me, Grace got herself a serious boyfriend and had not been over since. Nine months of great sex with two very big hiccups. On top of all that, Amanda told me that things between her and her husband, Tony, were on the mends. So, I might be able to move on without getting caught. Or so I thought.
It was my birthday weekend. Tony and Amanda all but demanded that I come over to celebrate. After finding no way out of this invite, I accepted. When I arrived, Grace answered the door. She invited me in and gave me a little wink. Wasn't sure if there was any meaning behind it, but her boyfriend was also over. So, I was pretty sure I would not be dealing with her tonight. The rest of our friends were already there. The guys were all outside at the Bar-B-Q, and all the wives were in the kitchen finishing up the feast. Amanda gave me a smile as I walked by on my way to the backyard.
The food smelled fantastic. I grabbed a beer and joined the conversation. The guys were all talking about Brent and Robin. This peaked my interest and I listened in as Tony told us all that Brent wasn't 100 percent sure that the baby Robin was carrying was his. One of our mutual friends asked the question that was burning thru my brain at the moment. Brent thought that Robin had been having an affair and that she had not been honest with him on the date of conception. He did not possess any hard evidence; it was just a gut feeling. No one really remembered Robin ever giving any of us a reason to suspect that she was fucking someone behind Brent's back. So, the subject got changed and I tried to keep my heart from beating out of my chest.
After dinner, the drinking really started to kick into overdrive. The pool was not ready to swim in; so, we all sat around and drank. Patrick got way too drunk and started a fight with his wife, Tracy. Patrick was a mean drunk and could not hold his alcohol. As the evening turned into night, most of the other couples started to leave. By the end of the night, it was just Tony and Amanda, of course, myself and Grace and her boyfriend. Grace had taken her boyfriend upstairs to have sex. That did not seem to bother Tony or Amanda. So, I didn't say shit about it either.
Amanda excused herself to go into the house. Tony asked if I had been fucking anyone lately. He told me that his sex life was finally getting better and that Amanda was real animal in bed now. I told Tony that I wasn't really seeing anyone. Tony was well on his way to passing out soon. Two more Rum and Cokes later, that is exactly what happened. He passed out on the lawn chair. So, Amanda and I carried him into their bed and closed the door. Grace and her boyfriend had also left, leaving just Amanda and I. "So, did Robin say anything to you about being pregnant before she left?" I was quiet for a minute and then replied, "She told me the night before they left. She said she did not know who the father was and did not care. Brent was going to be the father and she asked me to not come find her. And I am honoring her wish."
Amanda asked if I would stay for another drink. I agreed mainly because I did not want to be alone. Amanda brought me another Jack and Coke and leaned down to kiss me. I was feeling mighty light headed from all the alcohol. So, I got brave and stupid. I pulled her down to my lap and kissed her back. There we were, kissing, with her husband just inside. As the kissing progressed to hands under clothes, Amanda pulled me into the house and took me upstairs. We barely got into the guest bedroom before we were attacking each other and pulling off each other's clothes. Amanda said, "I think this will be the last time we have sex, David. Things have finally gotten pretty good between Tony and I." I agreed completely and asked if she wanted to stop. Amanda thought about it for a minute before saying, "Consider this your birthday present; then no more."
Amanda took charge like she normally did pushing me back onto the guest bed. The room already smelled of sex since this was the same room that Grace and her boyfriend had been fucking. Amanda thought that if Tony came up the next day, he would not think twice about the smell. So, Amanda took my cock into her mouth and proceeded to suck my dick like it was a sugar straw. I had no idea what had gotten into her. She was really giving me a hell of a blow job. As she ran her tongue up and down the underside of my shaft, she pushed a finger into my asshole and found my prostate. She had never done that before and I wasn't really sure that I wanted her to do that. But, before I had a chance to object, she hit just the right spot and I erupted inside her mouth as she milked my cock of every single drop of cum.
"Holy fuck Amanda" I managed to get out once I could talk again. She was washing her hands in the bathroom as she replied. "Hope you liked it. That is something Tony wants me to do to him now. He loves getting his prostate massaged and his cock milked." She joined me back on the bed and started to jack me off to get me hard again. "You could have warned me before shoving your finger up my ass." She just shock her head. "Sure seemed like you liked it" she replied with a smile on her face. Once she had me hard again, she handed me a jar of lube, turned over on all fours and told me to fuck her ass one last time. "Tony still doesn't like to do anal sex. So, I don't know if I will ever get to experience it again after tonight." Not to be one who likes to disappoint, I got my cock all lubed up and Amanda's asshole.
Once I got the head of my cock past her outer ring, it was pretty easy to push the rest of my cock deep into her bowels. Amanda was already moaning into the bed as my cock bottomed out inside her ass. Once we got into a nice rhythm, Amanda was moaning non stop. She was really trying to be quiet since Tony was just down stairs. I had to refrain from pounding her ass like I normally did. So, I did slow strokes; pulling my cock out and pushing it back in. I know we both would have preferred to fuck balls out. But, it was best not to make too much noise.
Amanda had already had one orgasm and was well on her way to her second. I knew I would not last too much longer, even after blowing a load into Amanda's mouth already. Her ass felt way to good. Unfortunately, we did not hear the front door open downstairs. Just as I began to shoot my second load of the night and Amanda's second orgasm hit, the bedroom door opened and in walked Tracy. Tracy and her husband got into another huge fight once they got home. So, Tracy decided to come over and sleep upstairs; which she had done on multiple occasions.
This time, however, she was greeted my me being balls deep up inside her best friend's ass, filling it with my cum. We were both in the throws of our orgasms and could not move. Tracy screamed and beat a hasty retreat back downstairs. Once we were able to move, Amanda pulled forward, dislodging my cock from her ass. She quickly dressed and ran downstairs after Tracy. I decided that I had worn out my welcome and got my ass out of there and headed home.
The next day, Amanda gave me a call. She said that she had talked to Tracy. However, she wasn't sure if she was going to keep our secret. Amanda tried to justify to Tracy what we had been doing and that it was going to be the last time. However, Tracy told Amanda that she needed to tell Tony what she had been doing with me. I knew we had been playing with fire. Now we were all screwed. What I didn't know was how Tony was going to take it.