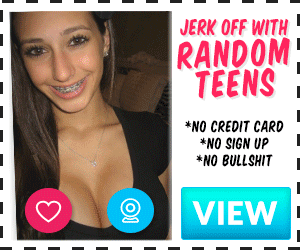 Hello fellow XIS readers, this is Raj from Bangalore. I am a regular reader of ISS for quite some time and have shared a few of my experiences on this site, including threesomes.
This time, I share one of my recent experiences, which started in the quarantine zone and is still continuing. This story will be slow-paced sex as it's a real story. Sit in a calm place with your hands-on dick or pussy, and enjoy it.
I stayed in a shared flat with a few of the flatmates. Just before lockdown, I decided to move to a single BHK flat in a nearby location. It was flat in a small apartment with 40 flats and a 5-floor building. Due to the strict lockdown in Bangalore, I decided to delay the move in.
During June, I moved into the new place. It was 8 flats on each floor and 4 flats on each side. My next flat was occupied by an unmarried couple, and the other side was by a guy. The last flat adjacent to the balcony was occupied by a young girl who was around 30 years.
The first two-three weeks in the new house went without much happening. As days passed, whenever I came across her in the corridor. We exchanged smiles as a sign of courtesy. One Sunday, I was sleeping full naked (that's how I used to sleep at my home when no one is there) when my doorbell rang.
I manage to wake up and quickly wore my boxer and opened the door. There, this girl was standing and introduced herself as Riya. She requested my help in filling her gas cylinder. It was a small cylinder, and due to Sunday's complete lockdown in Bangalore, the nearby shop was closed.
I realized I have made her stand outside my door. I moved and invited her to come inside. She hesitated for a second and got inside as I was insisting. She, too, was in a small boxer and a sleeveless top. I suddenly realized I am standing only with my boxer, with semi erected dick (due to morning hours).
I made her sit comfortably in the hall. I went inside my bedroom to wear my t-shirt and rushed to the washroom. I came out after refreshing myself and asked her for a coffee or tea. She was a little hesitant but accepted a coffee. We have just had some random chat, and she left for her home.
I went out to check for a gas refilling shop. Since it was a complete lockdown during that time, there were no shops available. I had to come back without filling the gas. I bought some prawns and mutton to cook for lunch. Upon arrival, I straight went to her home to inform her no gas.
I rang the bell, and she was asking who is that without opening the door. I told her it's me who went to fill the gas. She was disappointed and told me that she is already hungry. She had chopped onions and other veggies to make some dal khichdi for breakfast.
I invited her to my home for breakfast. For a second, she thought and said she will come. She gave the veggies to me and said that she will come and cook after taking a shower. As she said, she is hungry, and so was I. So I made dal khichdi and some pappadam for breakfast.
She came in half an hour. She was in shorts and a sleeveless top. Basically, I am a fan of big boobs, but this girl was not the one with big tits. But, somehow, I am attracted to her structure. Same time she has a big butt. Her top was just above her shorts, and if she lifts her hand, the navel was visible.
That was very sexy, and she has a flat attractive tummy. Her shorts were also just above her knees and showing her dusky thighs. She has smooth and soft armpits. As I don't have a dining table, we sat on the floor and had our food. She was very happy that I have made her food.
We talked about each other over breakfast. I came to know that she is from Hyderabad and in Bangalore for 4 years. She is working for a leading MNC, and these days it's all work from home. Both of us feeling bored without any pubs and bars.
We decided to have some drinks and watch some movies on Prime. We settled ourselves in my bed and set the laptop with Prime along with our wine glasses and some chips. Though something was running on Prime, we were not concentrating on the movie.
Rather we were drinking and talking random stuff. She said, "I am bored with watching this movie. Can we dance?" After two glasses of wine, both of us were getting high. By that time, we talked a lot about personal stuff and realized we have the same wavelength.
I played some songs on the speaker and started dancing. During the dance, I realized she is not wearing a panty because there is no panty mark. We were dancing very close, and I got a boner. I was holding her on her waist and cuddling there.
We danced very close, and my erected dick was scratching on her. I guess she was on a high with drinks and my cuddling. She moaned mildly. I just patted my hands on her butt over her shorts and pulled her very close to me. She also responded positively, then I took the first step of kissing her on her shoulders.
She also kissed my shoulder. I took it as a positive sign and lifted her face on my hand. I looked deep for a second, and without wasting much time, I kissed on her lips. It was a deep lip lock, and we were kissing desperately. It was a very nice lip lock, and we broke the kiss after a long time.
Still, we kept kissing all across each other's face, and both of our hands were wavering all across others' bodies. I put my hand inside her shorts, and it was a clean pussy guys. It was all wet, and I was pampering across the area and butt.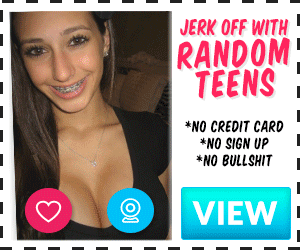 She took my cock in her hand over my shorts, and she pulled my shorts down. She took my cock and pulled the skin down. It was also oozing with precum. She looked at it with so much hunger and took it into her mouth. She kissed across my cock and balls.
My cock was erected to the fullest, and she started giving deep throat. It was like a heavenly experience. I couldn't stand there for long, so I lifted her, and we proceeded to the bedroom. I pushed her on the bed and lifted her top, and removed her laced red bra.
My lifetime myth of bigger boobs only sex was burst. My god, it was so sexy, and I never expected that smaller boobs give me such pleasure. I started kissing across her boobs and nipples. She was moaning loudly. I took one nipple and started sucking deeply and caressing the other boobs with my fingers.
I squeezed her one nipple with my hand and biting the other with the mouth. As I was playing with her boobs, I pulled down her shorts, she helped me remove it completely. I was finger fucking her pussy as my mouth, and the other hand was busy playing with her boobs.
She took my cock into her hand and shaking by tightly holding it. I went down and kissed on her dusky pussy. I started licking on her clit and gave her suck. Then I slowly inserted my fingers into her pussy as I suck clit. She squirmed and moaned with pleasure.
Then we moved to 69 position, and both of us giving our best oral pleasure to each other. After around 15 minutes of deep throat blowjob, I leaked all my cum on her mouth. She was happy to drink all without wasting even a drop of it. It was like the most satisfying blowjob of my life.
Both of us were tired and decided to take some rest. As we were hugging and cuddling each other, I got my boner again. By seeing that, I gave her a signal. She started stroking it and went down to give another deep throat blowjob. I lifted her and made her sit on my cock. She gave good sex in a cowgirl position.
Then we changed to doggy style for some time. Since I just leaked sometime before, it took a long time for me to reach orgasm. Meantime she got multiple orgasms. We moved to a missionary position, and I fucked her hard. The entire bedroom was full of our moan, and we were on cloud nine.
After a hard fuck I loaded her pussy with my cum. It was one of the satisfying fucks I had. We didn't have any energy to go to the washroom to clean ourselves. So we cleaned ourselves with tissue and slept naked.
I will explain the remaining story based on the feedback I receive from you folks. Please do share your feedback with [email protected].