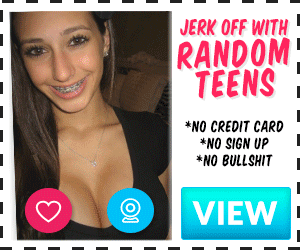 This is Varun I live with my parents and sister in a three bed room apartment. My relatives came to visit over the summer. My aunt and uncle on my mom's side, and my grandparents on my father's side. Our house was full, with myself, my sister, and my parents already filling our three bedroom home before taking in more people.
I loved having the relatives visit us, so it wasn't a problem, it just meant that my sister had to share my room for a week. That was going to prove very beneficial, as I was soon to discover. I'm eighteen, and my sister, Haasini is not quite a year older than me. My mom got pregnant with me almost immediately after she was born.
We're so close that people think we're twins. We get along pretty well, although sharing a room was going to be an adjustment. We use to share earlier when we were in a two bedroom flat, and we were quiet young then about 13-14 years old. Now we are aged 18 and 19 respectively. We were more like friends earlier rather than as brother and sister.
We use to touch and feel each other on the sly, but did not know how to proceed, but the present situation was a much different one. I was looking forward to what the nights will unfold. After we had a big dinner, everyone went to their rooms. My aunt and uncle slept in my sister's room, since it was slightly bigger than mine, and my grandparents took my parents' room,
and my parents slept on the foldout sofa in the living room. I went to the bathroom and then waited in my room for Haasini. She soon walked in and closed the door. Her eyes were glowing and she was the prettiest till now. When I saw her in her nightgown, I realized what a great body she had. I guess I never paid attention to her before, but she was very attractive.
I wasn't prepared for the thoughts I was having. I wasn't thinking about anything sexual in particular, but we were going to be sleeping in the same bed. That made my loins stir, and I had to shift so that my boxers wouldn't tent. She was about 5.4 in height and weighs about 57 kgs and well bestowed with vital statistics. She was very fair and athletic.
She kind of smiled at me, a little uncomfortable probably. I was too, but I got under the sheet and slid over as far as I could. She shut the light off and nervously got in next to me. She faced away from me, causing her ass to brush against me for a brief moment. I couldn't stop myself from getting hard, even though I didn't want to. I had to face away from her so I wasn't poking her.
"You don't have to roll over," she said, glancing back at me. "I don't mind if you face me." "Oh, Im, just getting comfortable," I answered.She then asked me if I remember how we slept earlier unmindful of the unpleasantness between us then and all of a sudden we are becoming more and more conscious. She asked why cant we just drop off all the inhibitions and be natural.
For the next few minutes, I tried to think about something else other than my sister next to me, but my erection wouldn't go down. Normally I didn't get hard thinking about my sister, which is not to say I've never fantasized about her. But if I ever got aroused thinking about her, it was because I allowed myself to. She rolled over and faced me, and noticed that I was still facing away from her.
"Are you embarrassed to be sleeping with me?" she asked. I turned my head, but not my body. "Of course not." "Then roll over. I can't talk to you with your back facing me." By this time our eyes had adjusted to the dark, so she would definitely see my hard dick if I turned over. But what could I say? "I can't," I replied stupidly. "Why not?"
I sighed. "Because when I get comfortable, like when I'm in bed, then you know, I get real comfortable." I could hear her smile. "Really?" she asked. Tell me what is your dilemma ? I just remained silent. "It's okay, don't be embarrassed. Just tell me. its a man stuff and I feel uncomfortable facing you.
But she insisted and said that its so dark I would not see it, dont bother and turn around. I rolled over and faced her, making sure there was enough space between us so that I wasn't poking her. That wasn't easy, since we were in a bed made for one person. "Now you're about to fall off the bed," Haasini said. "Don't worry about touching me with it. I won't do anything."
"But, it's embarrassing." She giggled. "I promise not to do anything. Just scoot closer so you're not hanging over the edge." I moved a few inches closer to her, and misjudged the length of my dick. I jabbed her stomach lightly, making her eyes go wide. She tried not to laugh, while I tried to shift myself so I wasn't touching her.
I could just lay on my back and let my dick tent up through the covers, but that would be even more embarrassing. "Sorry," I said. "That's okay. We're family, so I guess that stuff shouldn't bother us." "That's easy for you to say," I said. "Your boobs aren't going around poking people." She laughed. [**continue reading……..**](https://steamyeroticstories.com/sibling-sex-story-fun-with-my-elder-sister/)