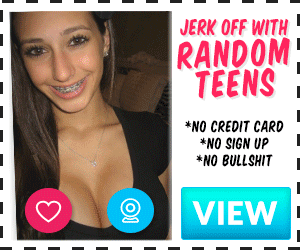 Soon after I (30M) started working at headquarters for an office supply company, Danielle and I started off every work day with a nice long hug. She works in the cubicle next to me and, even though she's married, she took an interest in me from my first day at work. She's fun and flirty and her D cup tits feel great in a tight embrace. I actually look forward to going to work every day, which I get so start with a hardon. I'm sure she feels it and knows the effect she has on me. She's 45 and has a daughter in college. She could attract a lot more attention to herself if she wanted to, but she dresses mostly covered up. Danielle loves to wear tight shirts and sweaters with just a hint of cleavage though. She seems embarrassed about being slightly overweight and could be considered chubby. But I love her sexy curves, including her ass.
Danielle was always prying to see if I had a girlfriend or FWB. She was curious to learn more about my sex life and history, it seemed. I got the impression that her marriage had a dead bedroom during our near daily lunch dates. We eat in the break room together or outside on a picnic table. I think she enjoyed the attention I gave her as a younger man and would often bend over to give me a peak down her top or at her sexy ass. Eventually, over the past year, she shared that she only has sex once a month and blows her husband twice a month. He never makes her cum and she has to play with herself. Apparently, she's collected quite a few toys in her bedside drawer. I know that all I had to so was ask and she'd show me her tits, blow me, or let me fuck her in a heartbeat.
I remember the time her daughter visited our job during a break from college. She came when we were eating lunch and I was attracted to her too. She was cute and had nice tits just like her Danielle, probably a C cup. She was wearing yoga pants, a sports bra, and a tiny tank top. She was very interested in flirting with me too and Danielle put an end to it afterwards. She told me that she told her daughter not to get interested in me, that I "have a thing for older women" and was seeing someone at work. She seemed really upset and jealous telling me that. I confronted her the next day and she said that she knew about me and Tina.
Tina is the 50 yo Black receptionist at the front desk who's been blowing me for the past six months. Tina is recently divorced and was cock hungry after finding out that her husband was cheating on her. She came onto me at an office party and blew me in the supply room. She could swallow my dick whole and loves to suck on my balls. I've been cumming down her throat several times a week. She was also sucking my cock in our cars after work. She blows me better than anyone I've been with. During lunch, Danielle would start making comments about me and Tina. She even hinted that she could be as good as Tina and that she always swallows. Our sexual tension kept building, and we had a work trip scheduled for the week after Danielle's vacation.
I picked up Danielle the day after she returned so we could drive to Baltimore for business. The plan was to get to the hotel, check in, freshen up, and attend an evening reception. As I pulled up, Danielle came outside with her bags. I met her at the trunk to help her load them in. Of course, I got my hug. She had on a low cut white tank top and black shorts. Her hug was tighter and longer than usual. My cock stiffened up so much that it poked her in the stomach. I wanted to reach down and squeeze her ass so bad. When we separated I noticed how hard her nipples were. She said that her vacation got "wild."
I'd never seen Danielle show so much cleavage before and it was hard keeping one eye on the road and another on her. She had on a black bra under her white tank and her bra straps were showing. Visible straps always catch my eye. I could also see through her tank and noticed that her bra cups were lacy. She told me she went underwear shopping that morning before I picked her up. My cock was hard the entire ride and created a tent in my pants; almost hitting the steering wheel. I wasn't the only one who was horny because Danielle's nipples stayed hard and were jutting out during the drive.
She said that she and her husband had a fun time in Puerto Rico. She enjoyed the beach a lot and was drinking champagne the whole time. She said on the last day she really let loose on the beach and turned her husband on so much that they had sex all night like the old days. I said she must've put on a show and I wish I was there on the beach. As we went our separate ways after checking in at the front desk of the hotel she said she'd send a pic to my phone.
The picture was waiting for me by the time I got to my room. Danielle was on the beach wearing a bikini bottom along with the white tank top she was wearing today. It was wet and clinging to her bare tits underneath. You could see every inch of her tits and her nipples were on full display. They were hard and she had on sunshades and a huge smile. The sneaky bitch 😉 wore the tank top today on purpose. I texted her.
\-OMG I bet you gave everyone a heart attack on the beach. Really sneaky wearing that today 🙂
\-I thought you'd like it. I know you've wanted to see them.
\-That doesn't count because you still had a shirt on. But at least I can see your sexy nipples
\-They're still as hard as they were when you were staring at them the whole ride up.
\-Your nipples aren't the only thing that are hard
\-Are you stroking it?
\-Yeah, you've got it really big and hard and precum is already leaking out
\-You like me showing off my big tits on the beach? I wish you were there to see it.
\-Yeah, can't wait to see them in real life and play with them
\-I was thinking about you when I took my bikini top off and went in the water and got my tank top wet. Everyone started looking at my shirt sticking to my boobs and I got so turned on.
\-I would've gotten in the water with you
\-My husband was asleep and woke up when I got back to him and snapped the pic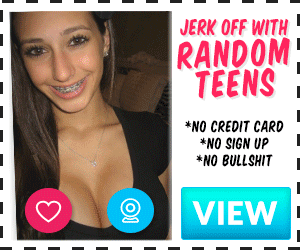 \-Are you touching yourself right now?
\-I'm as wet as I was in the water, wishing you were there to play with my pussy and then go back to the room to fuck me
\-Did you fantasize about me during sex?
\-Yeah baby I imagined I was riding your brown cock and my tits were jumping up and down. I would've leaned down so you could suck on them
\-I can't take it anymore. I'm about to cum for you
\-Cum for me baby. Spray it all over my tits. I'm cumming too
I was in the bathroom and stroked it until my cum fired out all across the shower stall. It was at least ten ropes of cum. I sent her a pic of the mess so Danielle could see what she did to me.
\-I hope you saved some for me.
*To be continued*