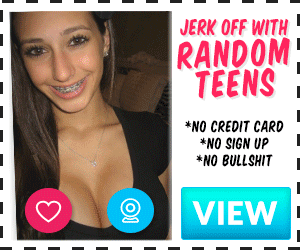 So my husband works away a lot, which works out for me then I can be what I really am when he's gone – a total cheating slut.
Now my best friend Becky and I have been friends since High School, and we were each others first girl, and we still play (just not with my husband knowing lol). Now this was when she just got divorced, and got a new guy in her life, Robert (her now 2nd husband), who she has been seeing for about a month or so.
The three of us have met a few times so I got to know him a bit. But it seems like she has told him a lot about me.
One night I was sitting at home just in my robe, and my husband just left town for work that morning, when I hear my doorbell go off. I do up my robe and go to the door and open it, and I see Robert standing there, with a smile on his face, and his cock hanging out. He was a good size and really thick (which I like more – the stretch more than the length). He looks at me and says "Becky told me some things about you"
I took two steps back letting him walk into the house and I said "they are most likely true."
He gets in past the door, I close it and immediately drop to my knees and start sucking on his nice cock. he was already half hard when he got there, so it didn't take long for him to get fully hard. He ran his fingers through my hair as I kept slurping on him.
Eventually Robert got more aggressive and started pushing my head down, gagging me with his cock, which immediately gets me really wet. He pulls my head off of him and pushes me bent over the stairs by the door. He gets behind me, flips up my robe, and wastes no time shoving his cock in me. I let out a loud moan as he starts pounding me hard. He reaches up and pulls my head back by my hair as he just uses my body. It doesn't take long to feel my orgasm start to build, and I hold it off, not wanting to cum yet.
He leans over and says in my ear "Becky was right, you are a complete fuck slut" as I feel his hand release my hair, reach around and grabs my throat. My pussy is tightened from me holding off cumming, as his cock pounds in and out of me, stretching me out.
I then feel the familiar twitch from his cock in me, and know what about to happen, so I then let myself cum, which was mindblowing after edging it while he fucked me, as Robert flooded my pussy with his cum.
Robert pulls his cock out, puts it back in my pants, smacks my ass, says "Thanks" and leaves.
I lie there on the stairs for a minute, then head over to the couch and sit down. My fingers slide down and play with my pussy a bit, feeling his and my cum mix together, as I get a text message.
It's from Becky. Its a picture of her blowing Robert.
She makes a comment "You taste so good off of his cock" Looking at the photo, I take a photo of my creampied pussy and send it to her, and then finger myself to another massive orgasm, licking my fingers after tasting mine and Roberts cum.
After that, Robert was added to some of Becky's and my playtimes, on top of some one on one times with Robert.