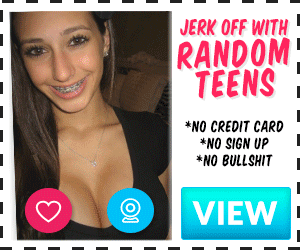 We've both always had the fantasy of a wife fucking the lender to repay her husband's debt. For the longest time, it's just been a fantasy because we figured proper lenders like cash advancers won't do things like this and we never really entertained the idea of actually borrowing from an actual shady loan shark.
This was until one of my husband's poker buddies came to know this guy who was the owner of a small lending business. Our friend has heard him mention being into married women and he was super flirty with me the one time we met despite not knowing about our lifestyle. So, my husband came up with the idea that we could borrow a small amount from him and try to 'take care of the interest' in exchange for some private favours. The loan term wasn't long and there was a contract so if it didn't work out, we figured we could just pay it back/
A week before the repayment date, I asked to meet with him. I wore a nice dress with high side slits and a draped plunging neckline to his office. He loved what he saw and immediately went back to being super flirty, giving me a hug and putting his hands on my hips to check that I really wasn't wearing panties. When I told him we couldn't come up with enough to cover the interest, he gave me the whole spiel about compounding interest and how the longer we take to pay the loan back, the more it'll cost.
I tried to act desperate and went on a rant about my husband being an idiot while leaning forward as a facepalmed to give him a better look down my dress. My nips escaped from the fabric and he was captivated! I then asked him "Is there anything else I can do?" while fidgeting with the strap of my dress.
As he tried to find his words, I sat on his desk and held his hand, then leaned over to whisper in his ear "Maybe I could take care of you in private if you helped us out, just between you and me?" It took him a moment to respond since he was so focused looking down my dress.He gave me the money to cover the interest, I sent the full repayment to his company's account, we both signed off on the contract as repaid and we got down to business.
I sucked his cock and balls and gave him his first ever rimjob, then got on top and teased his cock with my pussy before sliding it in and riding him. It didn't take long for him to cum inside, so I blew him till he was hard again. He took control for anal and bent me over his desk to fuck me hard from behind until he finished in my ass. All throughout, I didn't take my dress off because he was really into the slutty panty-free vibe and had easy access as my tits and holes anyway.
I sucked him back hard one more time and rode him again until he was ready and he wanted to cum on my face. He handed me a tissue box but I ate most of the cum that was near my mouth before wiping off the rest. The, I went home and let my husband enjoy fucking the leaking creampies as I told him the details.