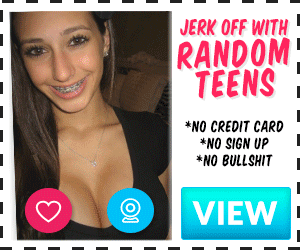 I'm back with another story! Sorry about the late write up, I've been incredibly busy with life but here is part 10!
Alarm ringing and we got up begrudgingly to check out and head to the airport. She wore her sexy flowery dress again and I was hard. I grab her tits from behind and squeezed, holding her in place. She moaned heavily but pushed me off saying that we need to get ready. I annoyingly agreed but she promised we'll get our chance on the plane again.
Eventually we checked out our the lovely hotel and her cousins c.ame to drop us off at the airport. We got there but our flight was delayed. We were frustrated and horny as fuck. I told her I'm going to fuck her now in front of everyone if we don't kill some time elsewhere. She giggled and gave me a look like "you're on".
She use her feminine charm and girl power to ask another women if she could watch our bags for 10-15 minutes where she "relieved some stress". The woman agreed, but only on the condition that we'd watch her bags while she and girlfriend went at it too.
We wasted no time in heading to the bathroom. She made sure it was clear before we ran into an empty cubicle. She locked the door and pushed my against the wall, aggressively making out with me and equally as horny. I place my hand in her thong (her dress let me have easy access) and started rubbing her really fucking hard. She broke her kiss to moan a couple of times as I picked up the pace with one hand and grabbed her hair with the other.
In response, she grabbed my dick and started going like she was milking a cow at supersonic speed. I grunted and moaned as She grinned at me like a slut. she was trying to make me stop and take control, and her hand jobs were no joke (hands like a vice).
A few people walked in and I stopped but VA didn't give a fuck. Shes normally so careful but today she was on edge. A woman hit the door and told us to fuck elsewhere. VA just responded by moaning. The women called her a whore before leaving, I went back to rubbing her and agreed that she was a whore which turned her on.
She was getting wet as a waterfall but I pulled my hand out because of the blowjob and with both hands on her hair, pulled her down to suck me off which she did furiously. With so much pent up frustration, I thrusted and throat fucked her before pulling out. She gasped for air before I picked her up, in revenge she pushed me into the toilet again and said "you're gonna let me ride you. And then when we get to the plane, you can fuck me however you want". There was so much horniness in her. The delayed plane, waking up early, and the journey. I wanted to fuck her so badly but taking charge of her in that plane would be worth the wait.
"Go for it" I said "you better go all out!".
She grinned hornily as her hair is a mess and her eyes looking for a good fuck. She climbs on and pushes all 6.3 inches inside, she grunt and moans before grabbing my shoulders and riding me aggressively. She doesn't care about hiding anything as she pants like a dog "I've been waiting baby Ah! Ah! Fuck yes! I'm gonna fuck you ah! Fuck you hard and fast! Yes!!"
I clearly can't handle how fucking horny she is becoming and we both get close. She tells me to cum inside deep and I oblige, pushing my dick deeper and grunting out whilst shooting my hot sticky liquid into her. She pants and falls on top of me.
We go back and let the lesbians do their thing as a thanks for watching our bags. VA decides to sleep on my lap for being so exhausted before we board our late plane…