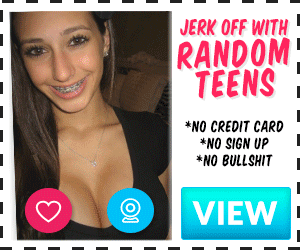 The morning arrived and I woke up with an aching back. Felt like my entire body was thrown down a mountain. I realised that VA wasn't on top of me (which is where I remembered her being last night). I looked to the drivers seat and she wasn't there. Then I saw her in the back asleep.
I slowly made my way out of the car and stretched, wearing nothing but my pants that I pulled up. I see her still sleeping, and decide to make my move. I open the back door and keep calling her name until she wakes up. She hears me and groggily asks what's up. I grab her ankles and pull her outside. She is taken by surprise and screams as I get her lower body out of the car before I grab her waist and pick her up. She tries to fight back but I bring her to the front of the car and lay us both on the hood, with me on top pinning her hands down and my groin meeting hers.
"Good morning" I said with a lustful look at her.
She wiggled a little before smiling "good morning. I see you've wasted no time".
"Like I would when you're still wearing that" I said, looking at her sexy yellow dress. One tit popping out as the shoulder strap hangs off the side, the other strap barely covering the other tit. She had no panties as I snapped them off last night and my morning wood was coming to near her open pussy.
She giggled "is this payback because I won yesterday? Did know you were such a sore loser".
I grab her throat with one hand and say "big talk for the slut who got dominated not once, not twice, but too many times I've lost count. So much for being the Dom".
She whispered something I couldn't hear and I moved closer, but she instantly wiggled hard and tried to set herself free. She almost succeeded but I had my hand on her throat and so slammed her back into the hood. "Nice try" i grin back "my turn". I move my hand from her throat to her hair and grip hard and pull her head back. I immediately start sucking and biting into her exposed tit as she moans and screams. After that I start making out with her, moving my body on top of her and exposing her entire body by pulling the dress down to her waist.
I start groping her entire body, my dick getting harder as she moves her hand to jerk me off. She then lines it in her entrance and I immediately push all the way in. She gasped hard, eyes shot open and paralysed for a second as I almost penetrate her. Our breath increasing, I waste no time and start thrusting into her, going faster and faster, the sounds of wet slapping and her grunting louder and louder before she can't resist and moans.
"Ah. Ah. Ah. Oh god yes. Go harder. Harder!".
I start grunting myself as I slow down and pound her harder and deeper. Her eyes lit up before grunting "that's it! That's AH-!" She goes back to moaning. "-fucking better! Yes! Yes! Yes! You can go faster than that baby". I start picking up the pace, which is sending me over the edge. "OH MY GOD! Thats it! That's what I need! Fuck me! Fuck me! FUCK me I'm gonna cum! Ugh! Yes! I want it on my face! Fucking shower me baby!"
I grunt harder and near my climax. I yell out a "fuck!" As I pull out, grab my dick and beat it hard in her direction. She readies her head, eyes and mouth open. The first load shot like a bullet across her face, nearly hitting her eye. She recoils her face, closes her eyes and gasps in surprise. Then the second shot under her nose and in her mouth, I grab her hair and move her closer for the next few shots that cover her face. She smiles as I then stick my dick in her mouth to clean it.
She giggled a little before laying on the hood. I rest myself against the car and bring myself in the car to rehydrate on water while she takes her time soaking in my load.
Eventually she got in and we drove back to her cousins house. We gave their car back and they drove us to the hotel. We had one day left so we intended to use it wisely. We packed all the stuff we didn't currently need and spent our day soaking in the hot weather by the pool. By later day, she had one more thing planned before we would go to sleep.
She needed to change in the bathroom and told me to wait on the bed. I was thinking about all sorts of outfits she would like to get fucked in, but she didn't come out. I was suspecting she was taking too long and got up to put my ear on the bathroom door. I heard the bubbling of water and knew she was up to something, so I opened the door.
And there she was naked, and in the jacuzzi, the bubbles covered her breast downwards but both her legs spread out high and resting on the edge. She gave a sultry look at me and said "mmm it's so nice and relaxing in here. But it's getting really cold down here". she looks at her pussy "Do you think you could… Warm me up?" She finished that last sentence with a grin before licking her lips. I immediately undo-ed the belt of my bathrobe and dropped it to reveal I was commando. I rushed towards her and she moved back into the corner of the jacuzzi and hid her legs under the bubbling water. I immediately vaulted over, splashing the water on her as she let out a scream. I grabbed her waist and she splash water back at me which hit my face as she used her feet push me in the other corner.
But of course she made that mistake again as I grabbed her ankles and pulled her. She submerged in water for a few seconds before resurfacing, her entire face wet as she coughs a little and opens her eyes. I grab her, spin her around, and get her to sit on my lap. We both slump and relax for a bit despite my raging hard on.
We didn't last 30 seconds until she started grinding on my dick and I lifted her up and stuck it in her pussy reverse cowgirl style. She let out a moan before grinding some more and then bouncing on my cock. She started breathing heavy as I grunted and did the same. She revelled in being on top again but it didn't last long as I turned her to the corner, her hands against the edge of the jacuzzi as I take her doggy style. She grunted and grunted as I thrusted but as I grabbed and squeezed her tits hard, she started moaning and begging me to take her deeper. I obliged and started pounding like there was no tomorrow.
The day was tiring and we were losing energy fast, so I decided to go faster and overcharge before grunting and releasing a barrage of cum into her with a final thrust, holding in there until I get tired and we both slip on top of each other. She giggled and laughs as we turn around to a much more comfortable positions and enjoy the jacuzzi before eventually calling it a night and heading to bed…