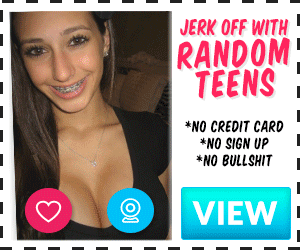 Disclaimer: Accidentally called last post part 4 when it should've been 5. This is 6.
******
We finally made it to gorgeous Ibiza! Beautiful weather and a week with a even beautiful lady with an incredible sex drive.
The resort there was top notch. Outdoor pool where the parties would be held, sauna's and spas, the room itself had a king size bed, a glass shower, a bathtub and a jacuzzi. We knew we were going to have some much fun.
We first entered our room in amazement, the VA was perfectly positioned standing next to the bed while she was looking in amazing. She was still wearing that floral dress, and I had to get her back for the airplane fuck.
I slapped and grabbed her ass with one hand whilst the other grabbed her tit. She yelped and turned her head to me with a grin.
"Can't keep your hands off me for one second can you?" She said.
"Whose fault is that for having such a slutty body?" I replied while moving my hand from her ass to her panties and rubbing her pussy through them. She let out a moan as I was also fondling her tit hard through her top, she started grinding her ass into me.
"I was thinking before we to to bed, I'd ruin this dress and get you back for the mile high club" I whispered into her eye.
She moaned back with a smile: "what did you have in mind?"
I pulled her harder and said "I think that ass needs some dick in it"
Her eyes lit up and she started giggling: "finally! I've been waiting for you to say that to me for so long. But you gotta work for it, remember that I'm not so easy to take".
At that point, I stopped fondling her top, tugged on where the strapless dress covered her tit and yanked hard to expose them. Her tits flying out, she screamed as I pushed her onto the bed, then dragged her legs to the edge of the bed and started to pull her panties off. She managed to catch them and tried resisting but I moved myself on top of her and started pulling her hair with my other free hand. It gave me just enough advantage to get the panties off which I threw to the other side of the room.
"Dirty boy" she giggled back. "You want my ass so badly huh?" She purred sexually. "Let me get your dick wet first" before she moved herself and got lying on my back before going 69 mode on me. She sucked me off with that gorgeous cum dumping mouth of hers for some time, my groans making her wetter by the second. She was finished and I laid back a bit. But I spotted her trying to put my dick in her ass reverse cowgirl style.
"Now you don't!" I shouted as I lift myself up to grab her and turn her over to the bed. She let out a scream as I pinned her into the bed.
"Fuck!" She laughed out. "So fucking close again. One day, I'll get you".
"Keep dreaming and get ready for this dick" I said back as I positioned my tip at the entrance, slowly prodding the entrance and at most getting half an inch into tease here.
"Come on!!" She impatiently begged. "What's the hol-ARGGHHH!!!" She screamed and I pushed myself deep into her. I let out a heavy "oh fuck!" as her walls tightened around my dick. Both our eyes lit up and she gasped heavily before I covered her mouth tightly. Waiting for a response from outside or any neighbors… Nothing. I could feel her breathing get heavier and heavier, she had taken dick up the ass before but nothing as big as mine. I looked at her and tears will streaming down, her makeup melting. I gave her a look to continue and she nodded. That was my cue as as I pulled back and thrusted harder. Another loud scream. Then again. Then again. Then the pace got faster and faster and harder. I groaned harder and grunted like a animal while she was doing her best to deny me the pleasure but was failing spectacularly.
Her eyes rolled back and her moans were getting louder and louder. We didn't give a shit if anyone noticed this was the best feeling ever. " AH! AH! AH! AHH!!! AHHH!! AHHH!!!!!" she let out. "FUCK ME! FUCK ME! FUCK MY ASS HARDER!!!". her face and make-up looked like she had be fucked by 10 guys.
I suddenly hear a noise from outside "yeah! Fuck her harder! Whoo!" As some girls heard us when they walked past our door. We both started laughing and it just pushed us into getting rougher. At this point, we were proneboning as our bodies pushed deeper against each other, the bed smacking into the wall and squeaking, her moans turning into whines as her voice started getting high pitched.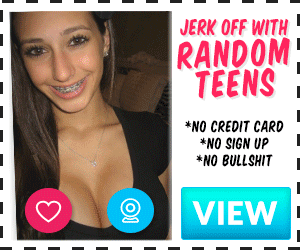 "Cum inside me! Cum inside me! CUM INSIDE RIGHT NOW!!" she squealed out. One girl outside who was still listening said "yeah cum inside her!" As I gave my final thrusts and blew my entire load into her, strings after strings of cum alongside a heavy groan from me as we both collapsed. A cheer and applause was heard from outside. Her face was completely smeared and her body was shaking and Her eyes were barely open.
"Good night" I managed to let out before I pulled out of her gaping asshole and fell on my back asleep.
****
The next morning I awake naked, still exhausted I turned to see her in the same position sleeping. We slept in for a bit before she woke up. Her dress although not ripped was looking exposed as fuck, as she told me she was going to shower and then we can go explore Ibiza. She wobbled her way to the shower, giggling as she could barely keep her balance. I rested some more before taking a shower myself while she got ready.
I got out and she wore this low cut green dress that expose her arms, cleavage and legs. "I look good?" she asked with a seductive look
"You keep asking but you know I'm seconds away from tearing that dress off" I replied.
She giggled "not yet. But I do got a surprise for you later".
We both left the room and on our door was a note that read "sounds like you two had some fun. Come to [room number] and we have a present for the show last night".
"Sounds like we have a fan base" she said.
"I'll check it out and meet you for breakfast" I said.
"Don't take too long" she said before groping my groin and running off before I could grab her. She skipped down the hallway lifting her dress and flashing her panties before she left.
I went to check out the present and one of the girls was at the door. She told me she got wet hearing our anal last night and gave me a bottle of liquor to make the night better next time. I thanked her and she said that she hopes I have a good time.
I met with the VA downstairs, we ate and explored the town for most of the day, shopping and chatting. Our relationship actually changed a little and we ended up becoming friends with benefits as opposed to no strings attached. Obviously we broke the rule but we knew that was as far as we would go (I told her I had no intention to romance as I'm still in my prime and she said she wants to live free and wild).
During dinner, we went to a lovely little restaurant and had dinner. One thing to mention, these were cloth tables… the kind where you can't see anything underneath. She gave me a smirk, slipped off her shoe, and rubbed her feet on my groin. I was holding in my grunts and trying to look natural like she was but I was getting real hard and she enjoyed that. I pretended to drop something and went underneath, I then gave a quick 2 second rub on her panties, and she jerked her leg a little, kicking my shoulder. I smirked back and got back in my chair. She blushed a little, clearly she looked out of place and was almost caught.
She said she needed the bathroom with a suspicious smirk and got up to leave. I watched her ass swaying as she put on a little show but walked to a nearby waitress. They were having a private conversation and I noticed she slipped some money her way before leaving. I later got the message to join her in the ladies bathroom (risky I thought). I went and saw the waitress who told me ladies bathroom was out of order and that we have 10 minutes before she said good luck.
I chuckled at how smart VA was and went in while the waitress put a sign up and guarded the entrance. I walked into the ladies bathroom and it was empty but all the stalls were shut. I went to each one and opened them (I could've looked under but didn't want to spoil the surprise). I got to the last door and as soon as I opened it, the door flung open and I was pulled inside as she pushed her lips and tongue into mine. The door was shut and she pushed me against it as she started grinded her entire body against mine, I started to grab and fondle her back. She broke away and said: "we have less than 10 minutes, let's make this quick as she unzipped my pants and started pulling out my rock hard cock before dropping down to suck it and distract me from taking charge. I grabbed her head and started pushing her harder and deeper into my dick.
She had enough, got up, and we both started fighting for dominance. I slammed her against the door this time, pulled up her skirt and pushed my dick into her wet pussy. She moaned hard and grabbed the back of my head, but instead of letting me give it to her, she jumped and wrapped her legs around me and started riding me. "Urgh!" She grunted out "I'm taking charge this time baby" before she started making out again.
As she was riding, I wasn't planning on letting her win so I repeatedly started slamming her against the door and the cubicle itself whilst thrusting into her. She started roaring out and giving me this aggressive look in her eyes before grinning. Still holding onto me with one hand, she used her other to pull her straps down and free her tits. "Oh fuck! Grab my tits!" She moaned out "lick them! Grab them! They're all yours baby. Ah!!!!". I started biting in her neck and worked my way to her tits, where I pulled her hair and head back and started sucking on those hard nipples. It was enough to send her over the edge. "oh yes!! Let's finish this! Ah fuck! I'm gonna cum! Are you gonna cum baby?!".
At this point, I knew we had to finish quick so I didn't hold back and started to thrust and dump my entire load into her again with a large orgasm. She orgasmed back as her body shook and she started cumming back. We finished and caught our breath, before the waitress walked in a minute later and said "times up. Time to go". Perfect timing, as we got out half naked in front of her and thanked her while we re dressed ourselves. She went to check if the coast was clear and told me to go first but in the other direction to the men's bathroom which I did. Later I went outside to meet with VA who said the ladies bathroom has officially re opened as we both laughed and headed back to the hotel. Intending to use the outdoor pool for the rest of the day…