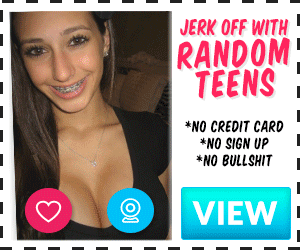 Hi all, I am Sanjay and I have been reading stories on this site for a long time now and I finally thought of writing my own experiences. This is my first story and might be long. So please share your valuable feedback.
I am about 5.10, medium built (never went to the gym, but play sports regularly), no hair on the body, medium complexion, and sharp features. So this happened when I came out of college and started my career in Bangalore. I joined a famous IT company and within a few months, I earned a very good reputation among all my colleagues.
About six months later, the heroine of this story Akriti (name changed) joined our project. She was very fair, tall about 5.6, lean with perfect and firm boobs 34B. Her ass was firm and made everyone in our odc turn behind her when she was walking. She was very modern and at the same time, looked like an authentic south Indian.
Many guys in her team and in the odc tried to flirt with her, asked for a date, and tried all sorts of things, but she was very rude to them and no one was able to get close to her.
So after a few days, our HR planned to organize a sports event and choose Akriti, myself and one other guy as spocs (single point of contact) as we are very famous. We started talking about the plan, how to organize, dates, gifts and started spending a lot of time with her.
My hot colleague Akriti was very nice to me and started supporting all my suggestions. The event was a grand success and everyone appreciated us.
All three of us planned to go to a pub and celebrate and had a good time there. We both exchanged numbers and started chatting over Whatsapp, started going out for dinners, movies, etc. And it became a routine for us in the next few weeks. We both started flirting with each other and used to blush.
One day in a movie, I tried telling my sexy colleague something, but she could not hear it. So I went close to her ears and said it. I got turned on when I went so close to her as I could smell her perfume and feel her hairs and ears.
I acted like I wanted to say something again and went close to her ears and this time, I slightly brushed my lips on her ears. Instantly she gave a jerk, but did not say or resist!
Akriti just had a smile on her face. I took that as a yes and tried this two more times and started moving my tongue on her ears. The next time she tilted her head and started kissing me and it became more passionate. We were exploring our tongue, and literally biting our lips! We realized it was a theatre and stopped after that.
I dropped my cute co-worker at her house in my bike. At night, we started chatting and in the course, we made a plan that she will come to my flat over the weekend to watch a movie.
I was dying for the weekend to come and imagining what all I can do if she will let me do or not. Finally, the weekend came and my sexy colleague came to my flat. Akriti was wearing jeans and a red tee and I was wearing my shorts and a tee.
We started playing a movie and we both sat next to each other on my bed. Soon I started feeling her hairs and started moving my fingers over her neck. She closed her eyes and was blushing. I then kissed on her neck and she was totally lost in it. She laid down on the bed and closed her eyes.
I quickly went on top of her, started kissing her while caressing her everywhere with my hands. I slid my hands below her shirt and started feeling my colleague's soft boobs over her bra. All this while, Akriti had her eyes shut and was enjoying the entire thing.
I did this for a few minutes and then lifted her shirt. She did not resist. I kissed her boobs over her bra, started pressing them hard while kissing her lips like a mad man.
Then I unhooked her bra and saw that beautiful sight. Firm, white boobs with erect nipples which anyone could ever wish for!!
I think I would have spent the next 15 minutes just kissing, licking, biting those amazing boobs and all this while, Akriti was enjoying every bit of it and making sounds which was teasing me more.
Then I removed my sexy co-worker girl's shorts and bra fully and started going down. I unzipped her pants and kissed her things and legs. She stopped me and pulled me up and removed my shirt. She said, "I want to see yours" while moving her hands towards my dick which was rock hard by then.
Akriti then came on top of me, lowered my shorts and tried holding my dick over my undies. My dick was already oozing precum and the minute she lowered my undies, it sprang out and with it, all the precum. She touched my dick and held it for some time. Then she started moving it up and down.
I could not resist more. I removed her panties and fuck, again she surprised me. She was totally hairless, hot as hell, and just inviting me.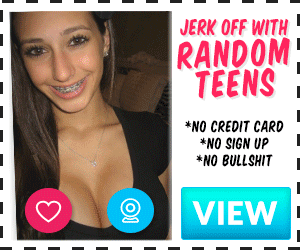 I went down and started licking her. Akriti started making bigger noises and was saying, "Sanjay what are you doing!! It feels like heaven..Ahhhh" I can still remember those words and the expressions on her face.
I licked her pussy for some time while she was shivering like crazy until she cummed. But she was not done yet. She came close to me and asked, "Do you have a condom?"
That was when I realized I was such an ass that in all this excitement, I did not even get them!! I kept a sad face and said, no. She was silent for a few seconds and then started kissing me again.
I started thinking was that a yes to continue or she just wanted to make out without sex!?
I again went to her boobs and started licking her nipples and in a few seconds, they became hard and erect. I started fingering her again and in no time, she was horny again. This time, I went on top of her and took my dick near her pussy entrance, and started teasing her.
She was moaning and pushing my hand and gave enough indications that she wanted it.
I slowly started going inside her. My colleague was moaning and started crying out my name loud! It took me a few attempts to go inside her fully and once that was done, there was no tomorrow.
I was slowly fucking her and she was holding me hard and biting her lips. This turned me on more. I started fucking my hot colleague fast and was pressing her boobs. I could hear her moans, bed sounds which is still fresh in my ears.
Akriti then came over me while I slept and started riding me. Until then I had only seen that pose in movies. Akriti's boobs were moving like crazy and she was riding over cock. That was my moment and it was just awesome.
She was moving fast and we both were shouting, sweating like anything. And in a few minutes, I said I might cum any moment.
She came down and asked me to cum on her. I sat on her and started fucking her tits and after a minute, I shot all over her boobs. Some fell on her hair, lips, and where not!! She just smiled and cleaned everything and cuddled for some more time naked.
There ends the story too of how my hot office colleague became my fuck buddy. 🙂
Please let me know how the story was and the things that I can improve.