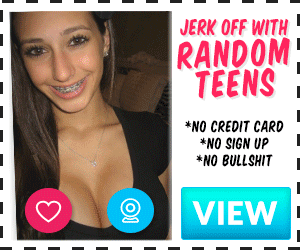 Hello, guys, Nikhil here once again with a new encounter with our office receptionist. This is my fourth story on this site. Please also go through my previous stories here.
You all might be knowing me. But for the new people out here, I'm an architect by profession and practicing in Pune. I'm 27, 5'8" in height, fair enough, and a well-built body.
Coming to this story. This happened with our office receptionist who had joined our organization 2 years back. I got the chance to fuck her last year in December.
It all started 2 years back. As I told you we also have our construction and real estate company. Our current office receptionist was resigning as she was pregnant and her delivery was in the coming 2-3 months. (Guys, to clarify, here she was pregnant from her husband and not me.)
So we had floated an advertisement in the newspaper for the requirement for an office receptionist. The interviews were being conducted by one of our sales head managers. He shortlisted some of the candidates. The next and final round of interviews was with me.
Our manager has shortlisted 5 of the candidates They were called for their final interview. I took an interview with the first 3 candidates. And then Tanvi came.
Describing her first, she was whitish, 5'5" in height, 27 years of age. She had a figure of 34-30-36. Her assets were just perfect. Looks-wise she was not less than any Bollywood actress. That day itself I was impressed by her looks. Her qualifications were also decent and she was a good match for the position.
So, after completing the other interviews I finalized her. I asked her to join asap as the proper handover was to be done. She joined from the next week and took over all the work quickly. She was a quick learner and could grasp things easily. I also got busy with other work as she was looking after the things quite well.
Later, due to some work, she had messaged me something on WhatsApp. We now started sharing forward messages. And sometimes conversations like had dinner and all started. Later my birthday came and she wished me at midnight, I asked her how she knew that today is my birthday.
She told that he saw my birthday on some of the documents. The next day, she along with other staff got cake, a bouquet, and some gifts for me. We cut the cake and enjoyed the time with my office staff. Like this, we got a little closer to each other. We then use to talk on WhatsApp. I had even dared her to kiss me once, on WhatsApp.
One day I had come back from meeting around lunchtime. Only Tanvi was there as others had gone out for lunch. She finished her lunch and came to my cabin and informed me about a file which I asked her to prepare. So, I opened my laptop and checked the file.
I asked her some questions looking at the file. She came behind me and was very close to me. She was explaining to me what all she has done. I just turned to look back and our eyes met. And she leaned forward and just gave a peck on my lips and moved behind.
She was trying to go. But I just hold her hand and pulled her and asked to wait. She was confused. I just got up and kissed her on her lips, she was shocked. As no one was there in the office so nothing was there to be scared of. I kissed her for around 30- 45 seconds and let her go.
She went to her desk and was calming herself down. And I went for my lunch. Afterward, when I came back another staff was also there in the office and we behaved as nothing happened. She after an hour texted me
Tanvi (t): Thanks for the kiss. I liked it.
Nikhil (n): If you liked it then you should kiss me more often.
So, like this whenever we could get a chance, we would smooch each other. I then slowly started moving ahead, like touching her boobs over her dress, pressing her boobs with my palms. And whenever she would wear a loose dress I would insert my hands inside her dress and press her boobs.
Once I took her top up and got a good view of her boobs. That day I kissed her boobs by sliding her bra aside. Kissing her nipples sucking them, biting her boobs. I went down and then kissed her navel licked it. I made it wet with my saliva. Then we started smooching.
I was pressing her boobs as well. I slowly went down and started licking her neck and made it completely wet. I then slid her top aside a bit and licked her shoulders and gave a love bite. She was now wet down there (she told me that afterward) and completely horny.
At that time I had pinned her to one wall and was kissing her all over the face. But at the same time, my phone rang. It was my dad calling me. I answered the call. As I was talking on the phone she went to the washroom, adjusted her dress and her hairs, and came back to her desk.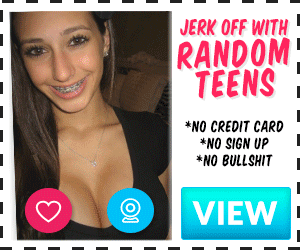 The next week also we got a chance and this time I went down to her vagina, I opened the jeans button and inserted my hand inside her vagina and got the chance to finger her. She was completely wet and so were my fingers. As I started moving my fingers inside her vagina she started moaning.
The sound of moaning was increasing and I had to kiss her to make her quiet. I fingered her for some time. Then we winded up as I had a meeting scheduled after lunch.
She later texted me,
T: It was just great taking your fingers inside me.
N: You can enjoy yourself more. This was just fingers. Just imagine my dick inside your pussy
T: Yeah, it would be great but how?
N: Let me figure out something. We can meet at the hotel.
T: No hotels, please. It's risky.
I tried to convince her of the hotel but she didn't get convinced. We had a sample flat in our project which we used to show the clients. It was fully furnished with interiors.
N: Hey, what I think is that the sample flat would be a better place. I have other keys to it and will be safe.
T: But, what if someone comes.
N: Don't worry I will figure out something for that.
A week went like this and nothing happened. One day there had been a complaint from the sales department that some of the lights are not working there. And the site team has not yet changed them. There are some other issues also like cleaning.
I called the site team and asked them to get this sorted. By evening they replied that the lights have been changed and cleaning and all has been done.
The next day I called Tanvi and told her to go and check if everything is proper in the sample flat. I will join her in some time. She understood my intentions and she went there. After some 10-15 minutes, I went there. I had some spare keys to the flat and I got into it.
She was shocked looking at me. Now it was a secured place as one key was with me and other with Tanvi. So no issue of anyone entering the flat.
I took her to one of the bedrooms, closed the curtains, and pinned her to the wall. I started smooching her and at the same time started kissing her all over the face. I licked her neck and earlobes. She was so horny that she started kissing me all over my face and removed the top buttons of my shirt.
She kissed my neck and licked it. We smooched for around 10-15 minutes. We were just lost and altogether were in a different world. We forgot that we were in the sample flat. We were so much engrossed in each other. I then took her and threw her on the bed.
I started kissing her again. I removed her top and she was in her bra. I started pressing her boobs over the bra and licked it with her bra on. I removed her jeans and she was now in a white bra and a white panty. I was giving her love bites all over her body, her shoulders, her boobs.
I also licked her navel, while licking her navel my one hand was on her boobs and my other hand was on her vagina over the panty and was pressing her vagina over her panty. She was so much aroused by this situation that she could not control anymore and she just pushed me.
She then made me lay on the bed and she started removing my shirt and got rid of it quickly and she just kissed me all over my chest licked it, gave 2-3 love bites on my chest. She without wasting much of my time removed my trouser and I was just in my undies now.
She came on top of me and was sitting on me I hold her breasts in hand and was pressing them, I pressed them so rigorously that she started moaning, it seems breasts were her weak point. And she started kissing me again, at the same time I put her hands on her back and unhooked her bra and freed her breasts.
I rolled her on the bed and took her down. I came on top of her and started kissing her boobs again. I started sucking her and biting her nipples and gave some love bites on her boobs. Simultaneously my other hand was playing with her vagina.
But this time it was inside her panty and was rubbing her vagina and I inserted a finger inside it. I started moving my finger and she started moaning heavily. We both were sweating now and the bedsheet was wet with our sweat. I then removed her panty and she also removed my underwear.
Her pussy had some hairs but they were cut in proper shape. I then started teasing her with my cock by rubbing it around her pussy and teasing her. She was saying, "Put it inside, I cannot wait for it to take inside." I then took the condom from my wallet which was lying in my trouser.
I put that on my dick and then inserted it inside her pussy and started stroking her pussy slowly. As I inserted it inside she started to moan slowly. As my speed increased her sound also increased. I then put my hands on her boobs and started pressing them.
She started moaning. I then increased my speed and started stroking her harder. I kept on fucking her for some time. She said she is about to cum then I also kept fucking her. We cummed at the same time and I just fell on her. We both were completely exhausted.
We laid next to each other for around 10 minutes. Then we got up and went to the bathroom to clean ourselves and dressed back properly. She somehow managed to arrange her hair properly.  I went out of the flat first. I asked her to dress properly and to come out after 10-15 minutes.
I went back to the office. I asked our office boy to get some juice for all of us. She came after 15 minutes and directly came to my cabin. I had asked her previously in the office to check everything and let me know. She came and was blushing. From her face, she seemed completely relaxed and satisfied.
She then went back to her desk. The office boy came with the juice and gave it to us and other staff also.
We then again got a chance to have sex. This time it was at her friend's flat when her friend had gone to her hometown. That day she took half day leave. I reached the flat of her friend and we had sex.
Guys, please let me know how you liked my story. And anyone can reach me on [email protected]. Thank you, guys, and waiting to hear from you.