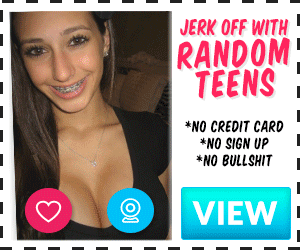 Was on a work project a while back and I was one of the leads on the project. Some of my employees started to have unnecessary drama with the employees at the client site. I listened to their concerns and told then I would talk to the boss at the client site if needed. I didn't want to start unnecessary drama so I didn't say anything but started to flirt/lightly touch the client site boss when we'd talk. Kinda buttering her up in case I had to discuss my employees issues.
The drama was over after the first week and I never needed to do anything but now the client boss started texting me more often and giving me 'the eyes' sometimes at work.
She was really cute in the pic on her employee badge but it was from a while ago so she was insert and had gained weight since then so I wasn't as attracted to her as women I normally sleep with. So I wasn't planning on doing anything with her.
But we were there for over a month and I don't like to sleep with employees when I'm in a leadership role so eventually my hormones caught up with me and I started texting her more suggestive comments/jokes laying the groundwork to fuck. Within a couple of days we freely were discussing the idea of her coming to my hotel room to fuck. She said she was going to come over after work and she did. But she told me that her her and her husband have an open relationship, but basically that it was more of a cuckold type thing. This had recently became a fetish of mine I wanted to try but never thought I'd get the chance but I wanted to fuck her alone the first time and that he could be included after that. So told me she needs to talk to her husband first but that's she'd plan to come over the next night.
The next night came and she cane over and we started to get into it. She has big nice boobs and I sucked on them while sliding my cock yo and down the outside of her pussy until it slipped inside. She was really right like I prefer but it felt good. Nice, warm, wet, and creamy. I started pounding her hard and she kept making a moan that was just an "Uhhhhh" sound like she was out of breath. After a few minutes she squeezed me hard and I knew she was cumming. I stayed in her creamy pussy and started to pick up the pace again before switching to doggy, prone, and on our sides.
She was in heaven and I was enjoying making her feel so 'happy'. When I was going to cum I told her I'm going to cum inside her and that she should start begging for my cum. She was saying things like 'cum in my pussy' 'cum in this married pussy', 'spray it in me'. Those last 2 sent me over the edge and I started cumming hard in her. Then after 30 seconds or so I started to fuck her with my softening cock, fucking my cum into her more, I remember how slick everything felt. It was great. We fucked a few more times after that. After that at work, I'd wink at her and she told me that always made her pussy get wet.
Never ended up trying the cuckold thing because I was always lazy and just wanted to fuck her so that's what I did for the rest of the project. But she told me that when she'd get home she husband would eat my creampie out of everything and he loved it….I don't get it, but whatever works for people I suppose. Comments and PMs welcome.