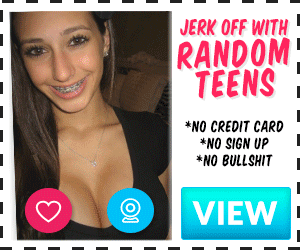 Hello guys, I am Rohit, aged 24 from Mumbai, with an athletic body. I am high on energy and lust to satisfy females with my hard 8 inches thick cock. I am a porn addict and great with sexting and roleplay with girls. So I've managed to luckily get some girls under my bed and have some sensual moment.
The woman of my story is Radhika, aged 29 years. She is a newlywed in my apartment, having dusky skin and a curvaceous tight figure of 34-30-36. She has curly hairs, black eyes, a height of 5.6 feet, a chubby waist, and high hips.
Radhika got married to one of our flat guys. He is a drunken man with lots of issues with his behavior. Hence, getting Radhika was not much hard as all it required was a genuine and healthy, trustworthy relationship.
To cut the background short, I'd begin with the story now itself. Radhika and I used to talk and meet sometime whole crossing paths. All I knew about her was that she wasn't happy with her husband.
She had frequent quarrels with him. Also, she was not in good mental peace and wanted to have some stress-free time away from her issues.
Her husband was going out for some official purpose for a week. We both had planned for a nice time to spend together and maybe get to know each other well. We planned a short trip to Lonavala and nearby mountain ranges. It was a post-monsoon period and had a great scenic view.
We got off on my bike, and there we spend 3 days together. We stayed like good friends without having much physical chemistry. After that, we got back to our home. From the tour, all our closeness started to pick up the pace.
We stayed together, had fun, and also started to spend a night together still as friends. Finally, on her last night with me, I had the luxury of an open relationship and sex with her.
Radhika wanted to give me some memories, which I gave her to free her mind from stress. Finally, we lay on the bed. I held her chubby dusky waist from the back and pushed her to the window. I licked her neck softly until she started to breathe heavily.
Rolling my fingers on the waist, I reached her navels. I started to finger her navel to fulfill her fantasy, licked her neck even faster, and gave her a hickey on the neck. She was smiling like a bitch. Her teeth started to bite her lips, and tongue licking her lips.
I turned her front and stared deep in her eyes and locked my lips on her. I began to swirl my tongue inside her mouth and taste and chew her juicy lips. This moment gave her immense pleasure. Her fabulous body got wild sensation. She held me tight and turned her slut nature and creative way to kiss.
I removed her top, and I was on cloud seeing her fascinating hot boobs. It was dark and with perky nipples popped and demanding to be bitten and sucked upon wildly. I licked her cleavage and kissed it until it began to become sticky.
I squeezed her boobs and grabbed her tight to make her moan and feel the pain. She held my dick and started to jerk me well. She was also loving the way my 8 inches reacted to her lovely gesture of shaking it.
After that, she lay on her knees and touched my dick with her lips wrapping it deep and hard. It made me cum immediately. She took my cum and started to giggle and spat it back to my dick, and rotated it well.
It was a mesmerizing 10 minutes of blowjob and with multiple leakages of my loaded cum dick. I asked her to wait on the balcony. I told her to get ready for the wildest ever sex, which she soon encountered.
I went to the kitchen and got some ice cubes and toothpaste for something out of her thoughts. I asked her to keep her eyes closed for the next 10 minutes and not open it at any cost and completely give herself to me.
She was okay with it. After that, I applied some toothpaste on her nipple and cleavage. I began to rub and sucked  the nipples of my neighbor's wife. She was moaning in my ears and bit my lips while I was giving her boobs and tough time.
I smacked her badly. Then with the ice cubes started to roll it from her neck to boobs to navel. I finally reached her panty, and underneath it touched her pussy for the very first time. She got an instant orgasm and shivered badly, and started to leak.
I couldn't wait for the moment and removed her panty to witness the sweetest and pinkiest pussy. With my tongue out, I sucked her orgasm. With ice cubes in my hands, I kept it over her clit. It started to leak on her pussy and into my mouth.
She was vibrating with pleasure. She pushed her vagina deep into my mouth and got it bitten completely by me. She was in terrible condition with me, making her feel cold with ice and toothpaste on the balcony. I kept her waiting and didn't get her to open her eyes.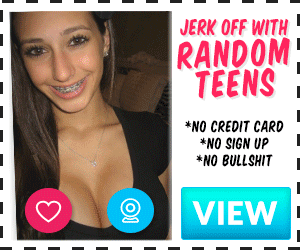 Finally, I got my dick to rub her pussy and started to tease her clit. I got my mushroom dickhead to enter slowly and carefully. I fucked her for around 30 minutes in missionary and doggy style.
I scratched her skin with my nails all over her ass and tits. After rigorous fucking, when my cum was about to load heavily, I jumped on to her boobs and titfucked her cleavages. I began to slide wildly until I cummed all over.
I made sure she licked my cum and spat back to my dick, shaking it well and rough. After a wonderful session, we hugged each other and had a bath together. We went to sleep well on the balcony with arms locked and body-hugging tight.
The following day she went to her home. We had a great deal of spending time whenever it was safe.
For a well understood sexual relationship virtually, please connect on the following-
Hangout – [email protected]
Snapchat – daddy4hotwhore
Telegram – Rider_69
Feel free for sexting and fun, and let's begin to unleash our sexual fantasy virtually.