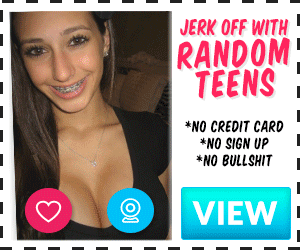 I'm back again! This will actually be a 3 part story since I've hooked up with this guy on a few different occasions and each time was uniquely hot to me.
A couple of years ago when I was working down town in a high rise, I had a coworker that I crushed on hard from the first day I started there. I was 25 at the time and I think he was maybe 34. He's super tall, like 6'3" with a swimmers build and strong hands (my weakness).
I found out through the grapevine that he had a girlfriend and office romances are usually trouble anyway so I decided to suffer in silence with my crush. We flirted a bit here and there when we'd see each other in the hallways and we chatted a handful of times in the break room talking about our weekend plans or office gossip. The usual boring work stuff really. We weren't in the same department so we didn't cross paths all that much but my crush never faded.
Everything changed one night when he and I and a few others were staying late to work on a project that had a really strict deadline. It was around 8:30 at night when our colleagues who had kids and families and stuff started winding down and eventually that left just the 2 of us in the conference room as the last holdouts. We stayed until close to 10 PM and we were totally wiped. I let him know that I wasn't getting any more done that night and I'd have to just come in early the next day to catch up.
He offered to walk me to my car and I gladly accepted since it was so late and downtown gets a little questionable late at night. We went back to my office to grab my purse and laptop bag and that's when I realized it was absolutely pouring outside. Like torrential biblical type of rain!
I looked at him and was like, well I'm not walking outside in THAT and he agreed and said he'd wait with me. We went back into the conference room and just started chatting to kill time. It started out as small talk but eventually it came up that he had broken up with his gf about a month earlier and he'd been putting in a lot of extra hours at work to distract himself. He then playfully added something like "it doesn't hurt that I get to see your pretty face a lot more often too" and I legit lol'd but told him it was a pretty good line.
At this point, the conversation turned a corner and we flirted shamelessly. The rain just kept coming down and he said "it looks like I might have to keep you here a bit longer just to be safe" and I came back to him with "I wonder how we'll pass the time" and it was on from there. He came around the conference room table and leaned over to kiss me as a sat in my chair. He slipped one hand into my hair and gave it a tug at the base of my neck and I was instantly wet. We made out like that for a few minutes before he finally broke the kiss and stood up straight. He reached down to unbuckle his belt and I knew what he was wanting. I took over and finished the job, popped the button and unzipped his pants and pulled everything down to his knees.
His cock sprang out and it was really nice. Neatly trimmed, thick, and pulsing right in front of my face. I leaned in to start sucking on him and he watched intently and stroked my hair with one hand, his other hand resting on his hip. I kissed and licked and sucked on him for several minutes until he finally pulled me off. He reached down to pull me up out of my chair and he bent me over the conference table. He lifted my dress up, pulled my panties down and slid into me raw. I was incredibly wet so even with how tight I am, he had no trouble getting hilt deep inside me. The rain kept beating on the windows and the low rumble of thunder just added to the whole experience for me.
I wish I could say he took me for an hour and we both came multiple times but the reality is, he hit it hard and fast from the back and within just a few minutes he pulled out and blasted his cum all over my ass. I didn't get to cum but it was still incredibly hot to me. I reached into my purse for some tissues and we cleaned up. We got dressed and kissed a little more just to seal the moment. The rain started to die down and we decided to part ways. He walked me to my car and we kissed one more time.
The next day at work we grinned ear to ear whenever we saw each other in the office and any time we were both in the conference room together, we'd always make eye contact.
We did end up hooking up a couple of other times and I'm going to post those stories soon!