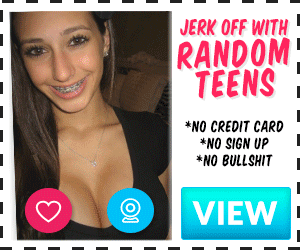 Freshly Fucked (Chapter 1: By "My Friend's Brother") [Cheating]
This story is based on actual people and actual events. However, the details are based on suspicion, gut feeling and fantasy. Something like this may have happened but I do not know that it did exactly like this. My wife has admitted to cheating on me almost from the beginning. Looking back to this particular situation I am sure some shit must have gone down that night. I just don't know the details, so I made them up. This is the very first story I ever wrote. I actually wrote it a bunch of years ago. I would really love to hear what you think, so please comment any feedback!
My story
Let me start by saying that I(Jane) love my husband (Adam) very much. None of the things I do or, have done, are out of disrespect for him. He really is my soulmate and the love of my life. We are a good-looking couple, if I may say so myself. The story I am about to tell you takes place some years ago when we were still finding out what we wanted to do in life. Adam is(originally) from the Caribbean (he kinda has that Latino look) and I am a brown-skinned woman from South America with a tight body, slim waist, and a nice firm ass. Back then Adam was a musician, trying to make it in the music business. When we met, we hit it off instantly and were living together in Amsterdam (Netherlands) within about four months after we first "hooked up".
We both got plenty of attention from the opposite sex, and although it was not like we were not jealous at all, we were not excessively jealous either. To be honest, I am still not sure how we made that work though LOL! At the time I was of the "If you got it, flaunt it" type and since I did have it I certainly did flaunt it. Adam was never the type to tell me what to do (and nor would I let him) so even if he did think I sometimes dressed too sexy, he did not often say it. Truth is that I wouldn't have cared either because I am not letting any man tell me what to do, no matter who he is or how much I love him. I would go out with friends very often wearing the sexiest outfits and sometimes skirts that would barely cover my ass, with just a tiny thong covering my pussy (One or sometimes even no panties at all, depending on the dress/skirt I was wearing) and thigh high tight so-called "fuck me" boots underneath (which btw I would have Adam help me put on). I cannot lie, like most women, I have gotten so many opportunities to fuck other guys over time that I stopped counting. Most of them I would not even give the time of day, some I would just flirt with and tease a little. I pretty much just liked the attention and confirmation that I was desirable. I was also very aware that I could get guys to do stuff for me. Sometimes, however, the flirting and teasing would get "out of hand"…. 
Chapter 1: By My Friend's Brother
I remember this one time that I had this guy Rob picking me up to go to this popular club in another city about a 90-minute drive from where we lived. I had told Adam that the guy was my friend's brother and that he was just giving us girls a ride to the club. This was a cover story of course. Adam had a gig so no way he could take us and he didn't have a car at the time anyway, being a struggling musician and all. I remember seeing Adam looking down out the window of our apartment with kind of a concerned look on his face as I got in the car. We had actually had a pretty bad fight that night… Little did he know he was right to be concerned.
The party was great. It was the 90s and we were into that R&B/soul thing, which was very sexy. We danced to songs like "Freakin' you", "Bump And Grind" and "12 Play" (I know, R. Kelly is a "no go" nowadays but back then he was the shit!) The way we would all dance to that was in a close embrace while grinding each other to the rhythm of the song (that's how everybody danced to that music back then, at least in The Netherlands that is..) What can I say, it was HOT. Adam and I had an agreement that we would not dance that with anybody but each other. I am not sure if he kept to that agreement but I sure didn't. So imagine me in my little skirt, little tank top with open belly and those boots on (which btw way I somehow managed to have me look sexy as hell but not like a hooker) in Rob's arms on the dance floor with the lights dimmed, grinding. He made no effort to hide his hard-on… As a matter of fact, he made very sure I felt it. And boy could I feel it grinding into my body and his hands over my ass and my back… After literally sexing each other up all night, we finally ended up in the parking lot on the hood of his car. After all that built-up tension it was ABOUT TIME. It was a dark parking lot so we were not in plain view but fuck it, at this point I didn't care… No more foreplay, When we got to his car, he just spun me around and before I knew it, I had my little skirt at my waist and my thong at my knees, and Rob's dick pounding balls deep inside me as hard as he could. Look, sex with Adam was not bad, he would eat my pussy (THOUROUGLY) as few others could but his dick was medium at best so GOD did it feel good to have Rob's much larger dick fucking the shit out of me! And out in the open air…. I am getting wet all over again thinking about it….
As he was fucking me he was pulling on a fistful of my hair and slapping my ass hard with the other hand. It felt like his dick completely filled my pussy as he was pounding it deeper (and harder) than Adam could while whispering: "You like that? ha? You like to get fucked hard like this? Tell me! Tell me you want me to fuck you like this!" "I fuck you better than your boyfriend don't I? Take this dick! Give me that pussy!" All I could muster to say was "Yes, fuck me, yes, yes, yes"! Then he put a finger in my ass and I could not hold it anymore… I came right there, bent over the hood of Rob's car, with Rob pulling my hair, his dick going balls deep going in and out of my pussy, and his finger up my ass. Obviously, he wasn't gonna hold much longer, and pretty soon he was pumping his cum inside me. After he finished inside my pussy we got into the car for the drive back to Amsterdam. Somewhere on the way I unzipped his jeans again and put his dick in my mouth. He put his hand on the back of my head and pushed my head down on his dick as I slowly sucked on it while he was driving…. After some time he decided to pull over and concentrate on basically fucking my mouth until he came in it. I was in the car so what else was I gonna do but swallow that cum right? Hahaha! Didn't even do that for Adam very often. Sorry, I know how it sounds but just couldn't help it…
When we arrived in front of my home about an hour later (It was almost morning by then) he whipped out his dick (already hard again!) and told me to get on it and ride. So I slipped off my thong, got on top of him with my face towards him, grabbed his dick behind me, and guided it toward my pussy. I slowly lowered myself onto it. My pussy is naturally tight and his dick was not only big but also pretty thick so it almost left like a "pop" when he entered my pussy. When I was all the way down to his balls, sitting on him with my full weight and his dick up to his balls inside me, I just stayed like that grinding back and forth… Just Savouring that feeling of that dick inside me. Here I was riding dick in the car in front of our front door with my sweet boyfriend who was (hopefully) asleep upstairs but the truth is, I was not even thinking of him at that moment. God, it was hot! I rode him back and forth like that until he shot his load in me again, got off, and wanted to put my thong back on but he wanted to keep it. I don't know, I guess is a conquest "I fucked this pussy kinda thing?". Anyway, I thought it over for a second, but I wanted it back, so he wiped his cock with my thong, handed it to me with a big grin on his face, and said "Say hi to your boyfriend for me." I gave him a wet kiss on the mouth and said thanks for the ride home, and went upstairs with his cum dripping down my leg.
This is when the situation actually hit me… Shit! What if Adam is awake?! I snuck in and was as quiet as I could. Thank goodness he was sound asleep because that could have changed the course of history! LOL Anyway, I went to the bathroom, squeezed out Rob's cum, wiped my pussy with some toilet paper, and went to the bedroom. I woke Adam up, hugged and kissed him, and told him how happy I was to be home and to see him. He asked if I had a good time and I told him I did but that I got fed up with all these guys hitting on me and that I was not giving them the time of day because I knew the value of what we had and how much I loved him. Then I looked at him all sexy and said "Now lay back because I need you to eat this pussy". He laid back and I ended my night by riding Adam's face till I came for the second time that night… Poor guy never knew that he was eating my freshly fucked and pumped full of cum pussy…