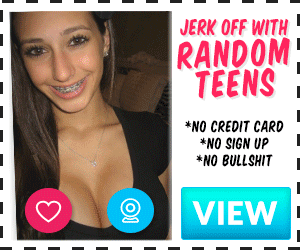 I know I wrote about this before, but want to get into detail because I get really hard thinking about it.
She's very deadpan, articulate, and can be really cranky. However, sex has been one of those things she doesn't really discuss. The first time we fucked, she liked it, but you could tell she was nervous. However, this time, her nipples were really hard (she's a DD, she's a really cute chubby, and curvy. Her hips are not wide, but her butt, though not big, is really nice ), she was really wet (heard that gooey goodness), and just seemed overall into it a lot more.
The best part of the night was fingering her. She was bent over in doggy with her big ass and thick thighs facing me. You could smell her pussy, which was a pheromonal delight. It was like a fresh wet smell, if that makes sense. ( It's very inviting and I guess slightly metallic? She smells really good and I wanted to go down on her, but she said no) Her pussy awaited me, and I kissed her ass a few times, caressing her before working two fingers toward her fleshy, plump, pussy lips; you had to spread open her lips to find her clit, as it was smaller. She was slightly hairy, with wisps of light brunette hairs. I inserted my fingers and did a come hither downward. She softly moaned and could hear gooey fluids gradually sounding off. It started to get louder as I worked my fingers in her tight pussy. This is the 2nd time she's EVER had sex in her 37 years. So you could probably imagine how good her pussy was. She sighing and moaning in waves. She kinda worked her ass toward me a bit. I try to rub the side of her clit while fingering her when suddenly I feel a slightly, rough, swollen, spongy part in her pussy. She reacts to this, moaning my name sincerely. I realized that I found her g spot!!
So, I kept rubbing it with one hand and her clit with the other and it drove her crazy! She got loud! She was moaning uncontrollably, and went OH MY GOD then shuddered. There was a long gasp as she tensed her pussy then she relaxed. "Okay" she wearily said as a hint for me to stop. I'm just in awe the entire time as I take my wet fingers out of her pussy. She sighed and she gazed at me like she was drunk. She smiled and gave me a pat on the stomach. I asked her if she liked that. She usually doesn't outright say if she likes something, but there was a pure earnestness in her response of "yes, I did." She would smirk if she didn't like something, but instead, she nodded.
Because of this, we may actually start having sex more often (trying to figure out how not to cum so quick. I still stay hard and am still able to do her doggy or prone bone. She really likes missionary because it feels special and romantic, but the first time we ever fucked, I was grabbing onto her asscheeks on top of her and thrusting her fairly fast. I cummed pretty hard that the condom was spilling over with cum when I took it off ).
Looking forward to more of her pussy!!