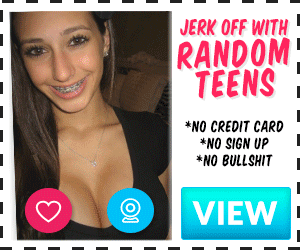 Recently I attended a wedding for my cousin. And before you people flood my DMs with a bunch of messages about if it was the same wedding as I posted about before, it was NOT. Although, you should totally go read that story too 😁.
This wedding was at a resort in California. There were probably like 100 people at the wedding and about 60-70 of them were staying at the resort. On the first night there, we all hung out at the hotel bar. We drank a bit until last call around midnight. By last call there were probably only 10 of us at the bar. After that, we all went back to my cousin's room to do edibles. Since we were in California, why not.
On the way back, we had to walk across the courtyard. In the courtyard, there was a huge pool, hot tub, and a few cabanas and outside seating. A couple people were in the pool doing something night swimming. To be honest, I thought that was a little weird since no one was on duty for safety. But I guess the resort figures, fuck it, people are gonna do what they're gonna do.
After a couple hours and 2 gummies and a blunt later, I headed out. Now crossing the courtyard, there was no one around. So I decided to get in the hot tub for a little while. At the time I didn't really think too much of it, since I had had a couple drinks and was high, but I stripped down naked. Although that wasn't that much. I only had on a dress, thong, and I was carrying my heels.
Naked in the moonlight, I slid into the hot tub. The water and jets felt amazing, especially because of the state I was in.
After some time of sitting there, a guy, who I came to find out was in the wedding and had met earlier at the bar, came outside for a smoke. He must have seen me in the hot tub on his way back because he stopped to chat with me. It didn't take him long to notice my clothes laying outside the hot tub and the fact that I was naked to come up. We chatted a bit more about that before he asked if he could join me.
I teased him a bit. Letting my body float to just barely the top exposing parts of my body to him but denying him entry in the hot tub. I could see his bulge growing and how frustrated he was with me telling him no. Eventually he offered me money to come in the hot tub. I thought that was a little weird, but after a back and forth on that, he eventually offered me all the money in his pocket just to sit in the hot tub with me. Turns out that was like just under $1000. So I let him get in. He gave me the money and stripped down to his briefs and got in on the opposite side of me.
The guy was sporting a full on erection when he got in so I decided to tease him even more. Our feet nearly touched in the middle so I gently ran my foot up and down his leg. I used both my feet to touch him before he grabbed one of them. I pressed one onto his cock stroking it while he took the other and started to kiss my toes.
Eventually he started kissing my body up my leg. Inching closer and closer, he worked his way up my thighs. Eventually his lips met my pussy. I let him go down on me in the hot tub. So I wouldn't let out such loud moans, I grabbed a towel I had by my head and bit down on it. As he licked me, he lifted my body up so my pussy was out of the water and I was leaning on the side of the hot tub. I squeezed tightly around his head like I was trying to suffocate him. To be honest, I'm not sure how he could breathe.
After he made me cum, he pulled back. I think he expected me to reciprocate. Instead I thanked him, then wrapped myself in the towel I was biting on earlier, gathered my things and left. He thanked me like 4 times while I was getting my things before I left.
The next time I saw him was at the wedding. There I met his fiance. We danced and had a drink together, but that was the end of that.