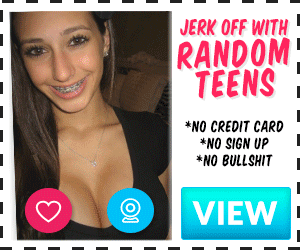 It's been another long while since I last posted a story but Jack and I have still been having our fun. It's been pretty routine at-home sex recently so I haven't been that inspired to write about it much but I must say Jack is aging like the fine wine equivalent of sex even if he refuses to believe me. Click my profile to find the stories that came before this if you want to know more about us.
Skip to the sex by looking for the +++++
Backstory: Jack and I have always talked about going on little adventures, I always tell him that I wish he would just appear where I was one day so we could have sex on the spot. It's been my ultimate fantasy and I've been hoping he'd just do it one day but I also knew that Jack's been pretty busy with work and all the things he's got going so it was a long shot.
The other day, my friends picked me up to hang out briefly but they conveniently forgot to bring me home. The driver missed my exit on the highway and kept driving south before I realized I had been inadvertently kidnapped. They live about an hour away from where I do and it was 11:00 pm so we figured I would just sleep over and get driven back in the morning.
We chatted for a bit when we arrived before we retired to our rooms. I had slept in that house several times and I was already familiar with the guestroom. Everything was ready when I arrived except this time, I didn't have any extra clothes with me. All I had was my iPhone. My friend offered to lend me clothes but I just took the disposable panties and figured I'd sleep naked and put my clothes back on the next day since I was just going to be driven back home.
I stripped naked and took a nice warm shower then dried myself up and got into bed. I was tempted to send Jack a message, maybe even a photo to ask him to come over. I had always wanted to have him fuck me in the guestroom. It was such a fantasy for me. I knew Jack had work that night though so it wasn't going to help either of us for me to start that conversation so I just rolled my nipples between my fingers, imagining Jack's lips sucking on them until I fell asleep.
I woke up late the next day and strolled through the gardens while waiting for my friend to wake up so we could figure out our schedule and she could have her driver take me home. She was exhausted so it took her a while to wake up and when she did it was time for a hearty breakfast. I was expecting to eat and head out so that we could both get on with our days but she asked me if I could whip up lunch instead. She said she was craving for a dish I had made before. I made a list of the ingredients I needed, and the cook set out to buy them while I took work calls on my cellphone (thank God I work from home some days!).
I made lunch and was ready to finally go home and change into a fresh set of clothes when Jack sent me a message asking if I was home? I told him where I was and what had happened then I asked him why he was looking for me and what he had in mind? "I want you to try out this new camera I bought and I want to take you to bed after.", he answered. I didn't need to be asked twice so I told Jack that it would be fun to try the camera out at my friend's house because the trails and parks there were lush and more interesting than where I lived. I sent him a photo of the canopy of trees that I took with my phone then a photo of the guestroom to convince him this was a good idea.
Jack agreed and drove over. I met him outside and kissed him on the cheek when he arrived. I had half the mind to take his mask off and kiss him hungrily but I had to keep calm. No one has ever seen us kiss before and this wasn't the time to let that secret out in the open. I led him to the living room where my friends were and we got to playing with his new gadgets. Everyone was excited to have their photos taken!
It was a fun afternoon with the gang until the sun set and dinner was served. He met some of my friends for the first time so we sat to chat for a while until they excused themselves to leave. My friend that owned the house told me the weather was perfect for a stroll outside.
She was giving us a reason to be alone and there was no way we were letting that opportunity pass so off we were. Midway through the walk, Jack asked me if I was thinking of having sex here or somewhere else? I told him we'd have to play it by ear depending on what my friend was up to when we got back to the house. She must have already prepared to give us some space because she was in her room when we got back to the living room. We sat to talk for a while, playing with our fingers while I contemplated on what to do next: excuse ourselves to go home or have sex for a while then head home?
+++++
I listened to the silence in the house and noticed that even the cook and maids had cleared out, I whispered to Jack and said let's go to the room. We hurried to the guest room, quickly locking the door behind us and taking our clothes off. I think I kissed him and had all the intentions of letting him take me right then but he smiled and invited me into the shower to freshen up. Showering with Jack always excites me so I hopped right in and got the water to a comfortable temperature while Jack started exploring my body with his hands.
As soon as I had the shower running nice and warm Jack and I locked lips and kissed like we hadn't kissed in months. It was as hot and steamy as the shower was. Our fingers were tangled in each other's hair, our tongues were dancing with each other and his dick was lined up with my pussy, rubbing against my clit while we moaned in unison. My heart was pounding and it was getting hotter and hotter by the second then Jack sat on the floor and pulled me closer to suck on my clit while his fingers began to tease the lips of my pussy. I grabbed onto his hair and moaned with absolute pleasure while the water flowed down my body. I began to convulse from the orgasm that hit me and Jack responded by sucking harder and harder on my clit. I was losing my mind! It felt like he was down there for forever and I just kept orgasming uncontrollably.
I turned the water off and watched as he continued to lick and suck on my pussy until I couldn't take it anymore. "I need you to fuck me", I pleaded. Jack got right up and bent me over in front of the huge mirror. I was on all fours with my ass up in the air for him to enter me so he dove right in and we gasped together. He pounded me that way until my arms got weak.
The sink counter was behind us so I hopped on and Jack lined his dick up to keep going. We were so wet his dick was gliding in and out of me in juicy strokes. I was in ecstasy! I watched him fuck me and saved images in my head for future reference, a smile was plastered on my face. I was living a fantasy and I absolutely loved it!
I grabbed a towel from the basket on the counter and began drying Jack and myself up while he continued to go in and out of my pussy. I told him that I wanted to get into bed and let him fuck me there. He agreed and we wobbled our way back into the bedroom where he asked me to get on all fours so he could take me doggy. The bed was the perfect height for Jack to enter my pussy from behind and we were so wet that that might have been the most pleasurable fuck we've ever had! I was beyond thrilled but I also wanted to look into his eyes and see his face while he pounded me so I asked him if he could mount me missionary because I needed to take mental notes of this and I wanted that scene burned into my memory. He quickly flipped me over and entered me in one quick thrust. Perfect.
We just kept fucking and kissing and moaning, as orgasm after orgasm rolled through me, and things just blurred until we collapsed next to each other catching our breath. Jack asked me if we would keep fucking or get back to socializing with my friend?
I had to be polite so I said alright, let's get dressed. Say our goodbyes and we can have more sex in my house. Brilliant idea! We rushed to dress up and I went to find my friend. She smiled at me knowingly but didn't say anything. She came out to the living room and sat with Jack and I to chat for a while until we decided it was getting late and we had better get going.
It was going to be a long drive back and I was toying with the idea of sucking Jack off while he drove but I figured that could get messy. Jack's orgasms are pretty intense and it didn't seem like the best idea so I kept my hands to myself and kept the conversation away from sex.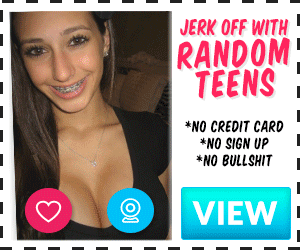 Jack might have had similar thoughts but in the last 20 minutes of our drive home Jack started to run his hand over my thigh and I reached over to do the same except my hand was closer to his dick and I kept going closer until I was right over his fly and I could feel him getting hard beneath his shorts. I leaned in to kiss his arm and snuggle up to him to smell him because his pheromones were intoxicating! I was so damn attracted to him with all my senses.
We finally got to my house and rushed up to my bedroom where clothes just flew off and we dove into bed. My lips quickly found his and I kissed him passionately. I was hungry for him and I'm sure he felt it in the intensity of my kisses because he smiled and said "you're definitely worked up.". I answered: "yes, I am." And he didn't need anymore encouragement, he wrapped me in a hug and lined his dick up with my pussy to start grinding against me to tease me.
My pussy was soaking wet again and he could feel it. He flipped me onto my back and got on top of me then slid right in and pounded my pussy. The walls tightened around him and I lost myself in waves of pleasure! My heart started pounding even faster and my orgasms kept hitting.
Jack tensed up, I knew he was close so I grabbed onto his hair while his lips locked onto my boob and he began sucking on my left nipple as he thrust in and out of me with heavy grunts. "Milk me", he instructed as he began to explode inside me and I orgasmed at the same time. We grunted together as he filled me up with his creamy cum. He stayed sheathed inside my pussy as I continued to orgasm while his dick softened in me. It's one of our favorite feelings!
Jack got up to clean up the mess over his dick from our juices but came back to dip his dick in my pussy for a little more before he had to leave to go to work, and so I could sleep because I also had to be in the office early the next day.
We cuddled a little and kissed goodbye. I can't wait for him to take me to bed again.