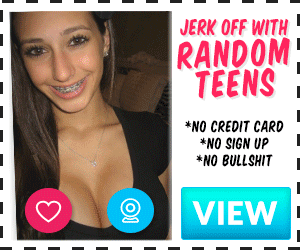 One of many fantasies I have about my mother-in-law.
​
 "I'm off to the store." I called out to my wife, "I need to pick up some new shirts."
"Mind if I join you, I need to pick up some things too." Asked my mother in-law Rebecca. 
"Sure, let's go." I replied. 
We arrived at the store and after a wander around she found some pants and tops she wanted to try on. With her selection draped over her arm she led the way to the changing room. I tried on my shirts while she proceeded to try on her clothes. After a few minutes she opened the door a little and asked what I thought about the top she was wearing. I peered in through the partially open door and she pulled me in. 
 "I like it." I said. "Makes you look hot."
 "I'm definitely keeping this one then." She replied.  
She unbuttoned the top and as she pulled it off her bra strap slid off her shoulder. She gave me the top and I hung it on the hook. Instead of fixing the strap she slipped her fingers into her bra and pulled it down revealing her breast. She smiled at me slyly as she cupped her breast in her hand and flicked her thumb over the nipple. With her other hand she reached and pulled me closer directing my head to her chest. I knew what she wanted and I was willing to comply. I circled her nipple with my tongue then took it in my mouth sucking gently. She was enjoying herself immensely and she was getting hotter the more I sucked. She took my hand and slid it into her pants. I was surprised to find she weren't wearing any panties. My fingers found their target and she gasped as I brushed against her clit. I slid a finger into her wet pussy making she moan softly. I teased her for a minute then pulled my hand from her pants. I crouched in front of her and pulled her pants down. I leaned in and ran my tongue across her slippery pussy. She shuddered at my touch and put her hands on the back of my head. She pressed against me and I pushed my tongue as far as I could into her pussy. She was grinding her hips and pushing her pussy against me face. I licked at her pussy until I knew she was close to cumming, which wasn't long. With a quick and precise movement, I slid my tongue from her pussy and sucked her clit into my mouth. She flinched and griped my head tighter as the first surge of orgasm shot through her. She squirmed and tried not to make any noise as she came, all the while me still sucking on her clit.  She released my head from her grip and I stood up. She pulled up her pants and I stepped out of the changing room. She emerged shortly after with the clothes over her arm.  
"Now, let's go find something for you to try on." She said teasingly.