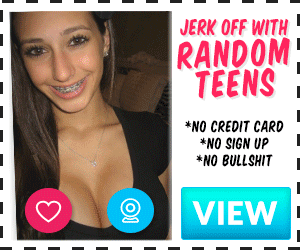 I'm a 5'9″, 150lbs, 31 year old man. I'm not in shape but I'm not unhealthy.  Just a decent looking guy with a lot of luck.  I'm also packing a decent 7″x6″, which has definitely helped my sexual career.
My wife, let's say Dee, is a beautiful, petite 5'4″, 120 lbs, 31yo women with 34DDs, a great face, a big ass, and a wicked sense of humor.  She's extremely hot, she slays on tinder. I married waaaaay up, and I know it.
Her best friend, Becca, is a gorgeous, 5'4″, indigenous woman.  Huge ass, huge tits, great face, smart and witty as hell.  A general bombshell.
We are all non-monogamous.
Well it so happens we started having threesomes over a year ago now, and with my wife's consent Becca and I started hooking up without her too, sometimes in the same room, sometimes while she's away, but Becca lives about 5 hours away from us so it's only ever a treat.
A few weeks ago we were coming back from a long road trip and stayed at her place for the night.  We went to the store to pick up some booze and weed, came back, and immediately started to get blitzed.
Near the end of the night I was pretty horny with these two beautiful women around me in progressively less clothing (we all tend to strip as we drink, we all just get too hot).I asked my wife if I could hook up with Becca, wife said, "Why not a threesome? I wanna play." Sold.
I started rooting around for condoms only to find that we had used them all on this trip.  I told her so and she was visibly disappointed.  Out friend them jumped in suggesting a delivery service bring some too us, but of course all the stores were already closed.
My wife thought for a minute.  We both knew our friend was very careful with her sexual health, got more regular screens that we did even, and both me and her best friend are sterile.  So my wife looked at us after some consideration, and I'm not sure how much was the alcohol and horniness, but she turned to her best friend and said to her:"If you want to, he can go raw.
"Holy.  Shit.  I didn't know I could get even harder than I was.Becca gave out a hearty "Fuck yes!" And we all shuffled into her bed.
First thing that happened is Becca jumped on the bed and Dee started to immediately eat her out.  I shuffled behind my wife and pushed into her.  Fuck she still felt so good after more than 10 years together.  We fucked for about ten minutes until she turned around and said "just pound me baby, I want to feel you finish and for you to cum all the way in me." She then looked at Becca, "Then you're gonna eat it out of me." That made Becca noticeably blush, but she nodded in understanding.
So I pounded.  And pounded.  I've been told that I'm the perfect length to go all the way back without ever hitting the cervix, and wide enough to hit every nerve ending.  She started whimpering, which turned into near screaming.  I finally came, and as soon as she felt me stop pulsating she dropped on the bed and said, "that's better.  Now Bec, it's time to clean me up."
So they swapped.  Moaning started back up.  Now here I was, uncharted waters, raw sex with not my wife, and with someone that meant something to me as a bit closer than a close friend. It was hard to wrap my head around what was just approved.
"Hey," it was Becca, looking  back at me, wiggling her ass. "I know you're enjoying the show, but are you gonna fuck me or not?"That was all the wake up call I needed.  I jumped back to focus, lined up, rubbed my head up and down her soaking slit a few times, eliciting some quiet moans.  Then I placed my head on her opening… And pushed in.
Holy shit guys.  Holy shit.  Never thought I'd get to experience this with another women. It was heavenly.  I started out slow, just sliding in a little at a time.Becca gasped, "Fuck.  Holy shit you're so big.  Fuck.  Stretch me out baby.  Fuck I love that you're long enough to get so deep past this thick ass." I spanked her.  Not too hard, but hard enough to get a rise out of her.  She ask for more so I did
"Do you think you got him all out of me Bec?" My wife asked.  I was going faster into her now, she was making more fun noises.  Becca managed to squeak out a "yes" though her pleasure. "Them you two get more comfortable." She got up a moved to the far side of the bed.We moved to missionary, which was much more tender sex.  It was nice.  We kissed deeply while I thrusted down into her.  I moved my hand down to stroke her clit and in minutes she was having what I like to call rolling orgasms.  One after the other of varying intensity without much break.  I'm pretty good at handing those out to her.
Then I scooted my legs up till I was sitting up right against her with my knees against her ass.  She took the hint. Grabbed her legs, and pulled them behind her head… Did I mention she's bendy?  This was the perfect deep dive position, it was one of her favorites.  I started railing, and railing, so hard I could tell my cardio was going to be a problem.  Then I realized I just came in my wife, I've got some work to do if I want to cum again.
I started in on her clit again, and simultaneously reached over and started to stimulate my wife's too.  They both writhed, and in a few minutes I accomplished giving them simultaneous orgasms.  They both just looked at me with unfocused eyes.Out of nowhere I started slamming into Becca again and she instantly started screaming.  Mostly lots of "Fuck" "[my name]" "oh gaaaaawd" and the like.  I kept that up for a good 10ish minutes before feeling the first tingle of an orgasm in me.
I kept pounding, leaned it and made out deeply for a few minutes longer, then told her "Head down, Ass Up" to which she replied in kind "That's the way I like to fuck" before flipping over.  I slid back in… Which is just the best with no condoms, God damn.  Anyway, I followed that orgasmic tingle all the way and came deep, deep in her. In this amazingly hot close friend of mine.
We weren't done though apparently.  She started blowing me, and I get hard again after 5 or so minutes of it… And she hopped on top, my favorite position, and chased her own orgasms until I was ready to chase my own again.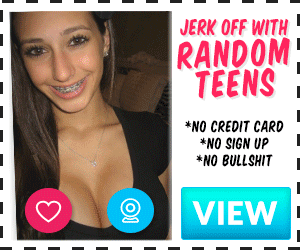 The three of us rolled around for a good 5 hours all totaled.  It was incredibly fun.  It was decided on the way home that I can continue to to do that with her, sometimes.  Not all the time, but maybe a quarter of the time, for now.
There's a 75% chance she's coming to visit and keep me company while my wife is out of town beginning of November.  If she comes she'll be bringing Molly with her.
I'll be sure to report back how it goes if she makes it by.