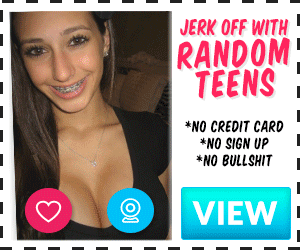 Yesterday I went to a sex spa for the first time in my life. I didn't really know what to expect, and told myself it would be better to keep my expectations low. It was a Monday afternoon, so maybe there won't be anyone anyway. Wouldn't even bother me, because in that case I could just use the saunas and hot tubs that I saw on their website by myself.
For anyone who doesn't know what a sex spa is: it's like a sex club, but in a spa setting. It's fairly normal there to have sex in a sauna or hot tub. At least, for the people who visit it. It's not like everyone in my country (the Netherlands) visits places like this. I have never truly considered it myself, but now at age 28 and with several years spent alone because I was recovering from a chronic condition, I felt like it would be worth giving it a shot.
When I entered the place, I was greeted by a cheerful bartender who shouted "Hey cowboy, where is your horse?" at me. I didn't know what to say, as I was a bit nervous. The place looked like a pub, although one that was mainly populated by bald heavyweight men draped in only a towel. I immediately felt out of tune with the place, like a cowboy that walked into the wrong saloon. I received my locker key and started draping myself in one of their towels. My curiosity and bravery had kinda left me, I felt like I wanted to leave the place as soon as possible. But I returned to the bar and casually ordered a beer without alcohol, and sat in silence staring absently in front of me. Some men on the right of me were loudly in conversation, but I didn't feel the need to join them. Others were just staring in front of them like myself.
Behind me the door opened and a couple entered. The woman was much older than me, 60-ish I think. The bartender gave the men a meaningful smile. It was the first woman I saw in the place, and it didn't give me high hopes for the sex part of the spa. Anyway, I left the bar and began investigating the place. I had to get through a narrow corridor to find a hall with doors on either side. Some had locks, some had glass doors through which I could see glimpses of hot tubs with red lighting and beds that looked like they were made of wood. Some men passed me by, but didn't greet me. The place was dim and silent.
At the end of the hall were two identical areas with a hot tub and a sauna. I chose to try one of the saunas. It was pleasurable, I was on my own and could finally relax a bit. I noticed that from time to time people (men) came to look through the glass door, but didn't enter. After some time I decided to go for the hot tub. I opened the door of the sauna, and immediately in front of me stood a tall bald man. I asked "Do you want to get in?", but he said "No, thank you", after which he did enter the sauna anyway. It was only when I had already lowered myself into the hot tub that I came to the realisation that he might've understood my question differently, given the circumstances that we found ourselves in. I'm not interested in men, and I tried to avoid his gaze when he left the sauna after only ten seconds. I stayed in the hot tub for a while, and watched several men silently passing by to inspect the sauna. Some of them had already passed me a couple of times. They seemed very restless, impatiently waiting for a prey. The hot tub was very pleasurable and I told myself that this would be my reason for being there. Just chilling and leaving the place in an hour or so.
I walked back and passed many silent toweled men whose features I couldn't see in the dim corridor. I went through another corridor which led me to an outside area, with lots of reclining chairs like those on beaches. It was sunny, so I decided to just lie and doze off for a bit. Around me were several couples, the women with bare breasts. I saw some men very unashamedly staring at them, one of them having his cock half out of his towel. In front of me was another heavyweight bald guy with many tattoos who got a handjob from his wife. I would say that the average age here was 40-50. As much as potential female companionship was concerned, I didn't see anyone who captured my attention. There were only three women anyway, lying next to their partners. Obviously, the man-women ratio here was very out of balance, but I didn't expect differently. I closed my eyes and when I opened them after a while, I noticed two women reclining diagonally across from where I lay. One of them with bare breasts, the other with a towel around her. One of them looked a bit older than the other, both were clearly way older than me.
They had attracted the attention of some men, who were giving them looks from time to time. I found that I was among them, especially the woman with the towel around her captured my gaze. Being in a place like this was obviously hunting, waiting at the right time to make a move. I made my own move towards the bar for another alcoholless beer and continued walking through the corridor to head to the sauna I visited earlier. When I entered the area, there were people in the hot tub, sitting in silence. I couldn't see them very clearly, but I had the feeling that the two women who I saw outside were in there. I didn't feel like joining them and opened the door to the sauna. I greeted the man who was sitting there and had a conversation about me being there for the first time and the weird vibes I got from all those silently gazing men. After a while I saw through the glass door that the space in front of the hot tub was getting increasingly crowded. Directly in front of the door stood a man jerking in the direction of the hot tub, and some others approached the hot tub. Me and the guy I were curious and opened the door. What we saw was something that Ive only seen in the beginning stages of a porno film. Both women were being touched and kissed by two men each, and around them were some men jerking. My sauna companion smiled at me and beckoned me to sit in the corner of the hot tub, not in the water but just above, with my shins in it.
I sat there and watched the women being touched all over. The entire scene aroused me, and I found myself sitting there with a very stiff cock. The older of the two women clearly noticed this, and pushed the man she was kissing aside to suck me. I wasn't thinking much, I was enjoying it greatly. I don't have that much sexual experience from years of being too exhausted and unable to do even minor activities. And here I found myself in the beginning of a massive orgy. I didn't doubt my choice for the sex spa for the first time that day.
The woman kissed me, then sucked me again, then pushed me into the water and grabbed my cock to position her onto it. Somewhere in my mind was the idea that I should grab a condom, but none were lying around and I was already inside the woman. Bad excuses of course, but it didn't seem to bother her. I fucked her from behind, and after a while felt that I was close and pulled out. I came underwater, somewhere between all the bubbles. I sat on my former place on the side of the hot tub again and got noticed by the other woman, the blonde younger one who I fancied. She started sucking my cock that was already getting a bit flaccid. She didn't seem to care and hungrily devoured it. Then we kissed, and I felt her soft body all over. Both women were chubby, and had very big and firm breasts. I saw a couple standing just out of the hot tub fucking doggy style and the other women getting fucked by two men. After a while everyone decided to take a break and they went to get some drinks.
I chose to do the same and lay on the reclining chair outside again. After a while the two women chose to sit immediately next to me. We talked a bit, laughed a bit, it was very friendly and relaxing. I learned that they were colleagues, one of them a regular guest and the other was being introduced to this place by her. They were 45 and 53 years old, one of them had a daughter that was about my age. I didn't really care. I got several jealous looks from the hunters around me. After some time the place wasn't as crowded as before, it was apparently dinner time. The women announced that they would move to an infrared sauna, and I asked if I were welcome. I was. I happily moved with them to one of the private areas, also with sauna and hot tub. We closed the door and sat naked in the sauna for some minutes. The older woman went outside to go for the toilet and we closed the door to shield ourselves from the herd of men outside.
The blonde came towards me, smiling mischievously. "Well, now that she's gone….". We kissed, and she started sucking me again. She was amazing. It was clearly the best blowjob I ever received. She touched my perineum with her teeth which was extremely arousing. We heard knocking on the door, and after opening it we discovered that the older woman had met another man in the corridor. He joined us in the hot tub and the four of us turned into a giant horny octopus, all limbs entangled and touching each other. It was hot. Literally too, with the sauna next to us. The older woman straddled me and I saw her face distorting with pleasure as I thrusted into her. Then she sucked me and reached with her arm for the other woman. I hoped she would join for a double blowjob, but swapped place with the older woman and proceeded to fuck me. I was totally okay with this too. Man the entire setting was awesome, something from my hottest fantasies. It was my first moresome, and I enjoyed it thoroughly. And so did the others. I had sex around the hot tub, but it was a bit slippery and I couldn't get into a comfortable position there, so I asked the woman I was fucking to move to the little infrared sauna. She bent over the wooden planks and I fucked her doggystyle, one feet constantly kinda slipping away cause it wasn't on the antislip mat. It was wild. She asked if I wanted her to finish me off by sucking me, and as I was a fan of her skills I happily agreed. She took me deep in her mouth and kept it there while I came like a thunderstorm.
We returned to the hot tub and the other guy fucked her, while I kissed her. I fingered the other woman simultaneously. Suddenly I was very adept at multitasking. The woman who was being fucked was too, because she stroked my half soft cock while she kissed me and had the man balls deep in her. It was awesome, and afterwards we walked into the bar and "I'm walking on sunshine, ooh ooh" was blasting through the speakers. I felt like a champ, and was proud of myself. Yet some part of me felt a bit uneasy, as if I shouldnt've done this. The euphoric side prevailed though, and I returned home without a trace of the uneasiness which flooded me when I entered the place. I've been told that it's not always like this there, that I was just lucky. Still, I would definitely consider to visit the place again!