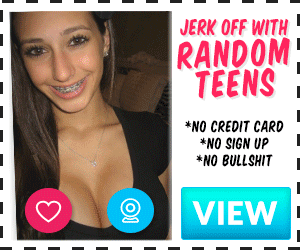 Another story from the guy who swears he's still straight…..
If you haven't read my other posts (which you should go do after this) here's a quick synopsis of who I am: 29yro masculine man who can't stop finding men to dominate him, but who still dates women. I guess I'm bi, who knows….
Being a dominant masculine straight guy during the day, I really enjoy being utterly and completely dominated by older, bearish, beefy men at night. I like to totally submit–and that's exactly what I did in the following story.
As most of my stories start this one too begins on doublelist, the new craigslist. I was dying for a cock. It had been months. I go through periods of strong denial: I don't like men, I don't like cock, it's gross, how could I, this is insane, I'm straight as an arrow, I love women–I'm never sucking cock again. Well that delusion ended as it always did and I was on the internet fishing for cock yet again.
"SEEKING DADDY TO SUBMIT TO" was my ad title. The emails to my secret email account began flooding in. Finally, after weeding through them I found the man I was looking for. He was my usual type; stocky, beefy, hairy, older, verbal, and dominant.
"Daddy will take care of his boy". I was rock fucking hard just thinking about it. I fucking love that kind of roleplay. The idea of being a little bitch to a Daddy, to submit to his iron will, to take that fucking dick anyway he pleased. I told him I'd be there at 10:00pm.
"Shave your boy pussy, Daddy wants you smooth".
"Yessir."
I sat in my car on the dark part of his street drinking from my fifth of vodka. I always loved to get a few in me to loosen up. My high octane adrenaline always pumping like crazy as I got ready to submit.
I walked up to his house warm and woozy from the drink and so fucking ready I was half hard and salivating when the door opened and there he was. He was 5'10 and thick, but tight. A worked out older man of about 50. Hairy, tan, slight beard; a real man.
"Come in, come in", he said with a smile and closed the door behind me. As I turned to face him he grabbed my face by my cheeks, inspecting me. I knew I was in for it.
"mmmm", he grumbled satisfied. "Cmon, lets go to my room". I followed behind his heavy footsteps.
"Daddy wants to undress you, would you like that?"
Yes, I said. "Yes, what?", he said staring at me completely serious.
"Yes Daddy, I would like that." "Good," he replied as he stood in front of me and grabbed my shirt and pulled it over my head. He ran his thick hands over my body sending shivers throughout. Then roughly he undid my belt and yanked my pants down to my ankles. I instinctively stepped out of them. I was naked standing in front of a large fully clothed man with a raging hard on growing in his pants.
"Knees boy, Daddy wants your throat."
"Yes Daddy," I said as I dropped to my knees, my mouth hanging agape slightly. He undid his pants and stopped in front of me and grabbed the back of my head. He pushed my face into his clothed crotch as I smelled his musk and felt his cock swell. He lifted my chin up so I could look into his eyes. He simply nodded. That was when I pulled his pants down and was confronted with a 7.5″, I'm roughly guessing, thick, uncut cock.
Now, faced with his huge meat, I remembered what he had just said, "daddy wants your throat". He didnt say mouth, or tongue, he said throat. And my throat was what he got.
"Daddy's going to fuck your face now baby, hold on". He grabbed my throat hard in his thick huge muscular hands, he could have choked me to death in that moment if he wanted, I was so fucking hard leaking precum like a bitch. Then he grabbed a fistful of hair at the back of my head and without being told I just opened up and stared straight into his eyes and he filled my face with cock.
His cock loosened my throat up and was virtually completely inserted, his hairy balls bouncing on my chin.
"Lick my balls boy, lick Daddys nuts." I stuck my tongue out as spit and precum drooled out of my throat all over the place. He took his cock out and slapped me across the face and spit in my mouth.
"Good boy, you like Daddys cock? Of course you do." He pushed me up against the wall and fucked my throat with the wall for support, pinning my arms above my head as he mercilessly used my throat like a cunt. It was brutal and I was loving it. I loved being emasculated and made a bitch. I'm tired of being a straight guy, I want to be fucked like the fag that I am, and he did just that.
After filling my face for about fifteen minutes I picked me up and threw me on the bed and without a word went into his closet and pulled out a series of handcuffs attached to black metal poles. He walked over and without a word cuffed both my ankles. Honestly, I was too scared to ask what was happening or what would happen next, he had fucked my face to the point of utter oblivion, it was clear he was going to do what he wanted, so I let him have me body, mind and soul; an utter fuck toy.
Then he brought my ankles above my head and handcuffed my wrists to them, the pole stretching my limbs out to the sides. I was basically hogtied and helpless. Daddy then started to eat my asshole. Spitting in it and fingering me, massaging my prostate, getting me ready; my precum was leaking absolutely everywhere I was so turned on. Then he grabbed a toy and some lube and began to loosen me up. It hurt at first because of my denial I hadn't had a cock in so long, my asshole was so tight and pink and like new. Soon I was nice and loose and he came and straddled my face and thrust his pelvis into my mouth as his cock hit the back of my throat instantly making me gag and salivate. His cock was dripping with throat spit as he dangled it over my face, masking me in my own juices. Then, slapping my asshole a few times making it pucker, he plunged deep inside me making me moan.
"That's right boy. You like being Daddy's little slut. You little bitch take my cock and tell me how much you love it."
"I love it Sir. Fuck me Daddy. Fuck my pink asshole, fuck me stupid." I was saying anything and everything that came into my head. I was cock-dumb. Completely mesmerized by his thick dick. But then I began feeling something I had never felt before.
The angle he was fucking me at was precisely hitting my prostate and I could see milky fluid leaking from my cock, though I knew I was cumming. He began to smile; he knew what he was doing.
"Daddy's gonna make you cum boy," he said as he began to fuck me harder and faster. My cock and balls flopping all over the place.
Then, my body began to feel warm and tingly. A swelling like I'd never felt before was growing inside me, it was as if the sound of the world had been turned off, but I knew I was screaming bloody murder from pleasure. And then I came.
For the first and only time in my life I came without ever touching my cock. I was screaming in ecstasy, my hands and legs tied, turned into a total bitch, never touching my cock to cum, just cumming from being fucked by a huge cocked Daddy. My juices squirted all over me even on my face it was so powerful as Daddy plugged away soon cumming himself.
I could feel my asshole gasping and gaping as his cum leaked out of my ass and I sucked my juices off his thick cock.
After he cleaned himself he relinquished me and told me to come back next week–which I happily did.
The post First Prostate Orgasm from Daddy appeared first on Hot Indian Sex Stories | Hindi Sex Stories.