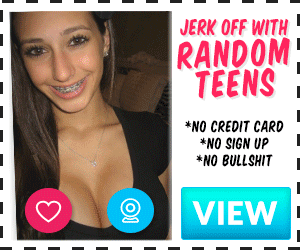 *ALL CHARACTERS ARE 18 OR OLDER*
If you cum while reading this, lmk in the comments!
_____________________________________
Emma, still completely naked, gets up and walks over to a door that was not there before.
"That's odd, I don't remember that."
She opens the door and continues down a long hallway. The floor, walls, and ceiling are all covered in the same slimy purple tentacles that pleased her so well in the room before. As she nears the door at the end of the hallway labeled "EXIT" she looks down at the tentacles below her.
"Only good memories with you guys."
She notices the thinner tentacles from her first experience (the first story on my page) slithering around below her, their little holes aimed up at her.
"Hah, I'll be back soon to feed you guys some more. Thanks for sucking my clit so well, it felt great."
One of the thin tentacles leaps up and gives one last little suck on Emma's clit, like a small goodbye kiss. She flinches and giggles.
"Ooh! Haha thanks! I'll miss you too."
She continues to walk down the hallway towards the exit where a new pair of panties, a bra and the bag full of her goodies awaits. As she walks up to her bag and clothes, she gives one last look back at the door that led to her journey of pleasure.
"Thanks for making me squirt. See you soon I guess."
She says. Emma picks up her stuff, and heads out the door. On the street directly in front of her, a small SUV with tinted windows awaits. She's cautious to go in the car as it seems suspicious, but all her fears are quickly swept away as she hears the same man's voice from her last two experiences (the last two stories on my page). She hears the man's voice from a speaker at the top of the car.
"Are you ready for a ride?"
"Yah sure, thanks."
While still naked with her vaginal fluids dripping down her entire body from squirting all over herself, she walks over to the car. She can't see the man inside as the windows are completely tinted. Right as she opens the car door, loud and intense moans are heard from inside.
"What the hell?"
She pears into the car. It's much bigger on the inside. It's dimly lit with a giant circular couch up against the walls of the round room. At least ten girls are held down into the seats by multiple robotic arms with white hands from last time (the second story on my page) with their legs spread getting fingered, rubbed, and played with by more of the same robotic hands.
"Holy fuck!"
Emma eagerly hops in. Her feet splash into the ground as there's a deep pool of pussy juices on the ground. She looks around curiously. A couple girls are being fingered by the robots fast hands, others getting their clits massaged, some even both!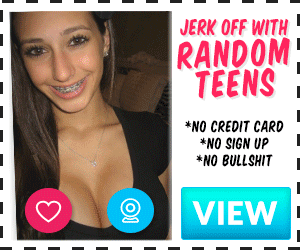 "What dealer did he get this car fro-"
She gets cut off as a robot arm from the ceiling quickly snatches up her bag and clothes, placing them in the back.
"Woah! Jumping right into it I guess."
Before she can even grab the door to close it shut, another robotic arm from the ceiling grabs the handle and pulls it closed. Emma begins to walk forwards, towards the one empty sitting right across from her. The seat is about three times wider than a normal seat.
"Extra leg room for proper vagina spreading, nice!"
She wades through what feels to be a six inch deep pool of squirt to her seat. As she is wading through, one of the arms reaches down and puts a small earpiece inside her left ear.
"What's this for?"
She hears the man speak through the earpiece.
"I use these earpieces to be able to talk to each one of you privately. It makes my job much easier."
"Job? You make money off this? I thought it was free."
"It is! We make money without our clients paying us. Do you see the pool of vaginal fluids beneath your feet?"
"Yah, it's turning me on, why?"
"Haha, good, you'll want to be horny for the ride. Anyways, at the end of each car ride, we drain the fluids into containers which we then sell. Some normal people buy them, but most of it is sent to facilities for research on female sex organs. Each container actually sells for quite a lot!"
"I'm getting so wet thinking about how other people are gonna be seeing my squirt juice."
"The wetter the better! We also film people and their experiences at Project Pleasure, but only with their consent of course. We can sell those, too. You would get a cut of what we make, obviously, and your own copy of the film."
"Then I give you full consent to film me anytime I make myself cream, even at my own house!"
"Beautiful! Now please, take a seat, as we must continue with the ride."
Emma continues to walk over to her seat. The room smells strongly of fresh, wet pussy. A beautiful sweet, but tangy scent. She gets even more turned on as she recognizes the smell.
"Oh do I love the smell of some good vulvas!"
She turns around and sits down on her seat. The actual place where you sit down sticks out much farther than normal, and the seats are leaned back for enhanced comfort. Because the seat protrudes out so far, she is forced to rest her legs on her seat. Emma leans back and lets out a sigh as she relaxes. Her relaxation is cut short by two arms flying out from the ceiling, grabbing her wrists and pulling her arms above her head. At the same time, four more arms grab her legs. Two holding down her knees, and two holding down her ankles. Her legs are in a <> position.
"Oooh god here we go!"
Emma smiles and bites her lip, looking down at her vulva. Her vaginal lips are now spread, her pussy open to the world. She quivers a little as she feels a small drop of her nectar drip down her pussy. The car's engine revs up as they begin to drive off. As soon as the car's tires start to roll, two more arms from the sides of her hips slowly emerge from the seats.
"What are you two gonna do?"
CONTINUES IN COMMENTS