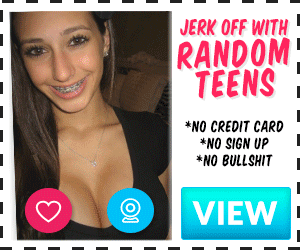 Going back several years I made a wonderful friend in school. This girl always caught my eye and I always thought I would do things with her but never like this.
We were kinda quiet friends like we talked and hung out but not really anything past that. At least not like becoming official (bf/gf). We would sit and chat with eachother and just enjoy each others company. We always had this silent sexual tension though you could just feel it, we wanted to do things but never did.
Well, till one day sitting in the back of class she was cold so I gave her my coat. You know being a gentleman. 😉 She laid the coat over her legs because we went to a uniform school so she was wearing a pleated skirt that was just above her knees. We started holding hands under the coat. My hand touching her thigh must have made her as hot and bothered as I was because she pulls my hand up under her skirt and places my hand high up on her thigh. After my hand is placed on her thigh she then spreads her legs and pulls it up to her pussy!
My heart is racing but I then pull her panties to the side and start fingering her in the back of the classroom. Trying to not make any crazy movements so we don't get caught I start rubbing and playing with her pussy.
She then reaches over and starts rubbing my hard dick over the top of my jeans. It takes so much to not make a sound we both just keep our eyes focused to the front of the room but continue to play throughout class.
This becomes a regular for us just playing with each other in class every chance we get! Nothing ever goes passed that. At least not until soon!
It's still a time I love thinking about while I masturbate.
Wait for part 2 when I tell about how we recently started talking again (15 years later). It gets better when you find out about how my wife gets involved. 😉