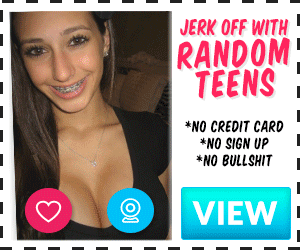 "Who picks this time?" Leah asked as her and her mom laid the thin blanket over the couch. Rule #1 – ALWAYS cover up the couch.
"Let me check my phone…oh, it's your father's turn" Mom sighed, rolling her eyes. They'd been on a rotation for a while. Mom tended to prefer the more high-def sensual stuff. Leah tended to pick amateur couples that looked like they were having fun. Dad liked a lot of things, but he tended to like them a little pervier than Leah and Mom. "That's right, Dad's turn" Dad said triumphantly as he came into the living room after getting the washer and dryer running. "Got some fun ones in the queue, who knows, you might like 'em."
They'd been watching porn together once a week for a while. The beginning of this routine involved some discoveries and arguments between Mom and Dad, but they'd decided it was something they might as well enjoy as a family together. After tension about what to watch, they'd all decided on an arrangement that had them taking turns picking and occasional vetoes from the others if one picked something to boring. Or in Dad's case sometimes, too weird.
With the couch protected from body fluids, they started to strip. Dad unabashedly swooshed down to his skivvies and then nude, cheerfully flaunting his middle-aged dad body and slight belly. At least Mom had made him get rid of the hair on his shoulders. Mom would always be Mom when she was naked, it seemed; she looked tan from a distance, but that was the coating of freckles, and she was a tad on the chubby side. Pale where the sun hadn't kissed, her breasts heavy and round, she'd given up on trying to get rid of her cute love handles. Leah had inherited her parent's ginger coloring with snow white skin, flaming red hair and a bit of puffy red bush, but she'd stayed slender so far, hoping she could outsmart her genes and not put on weight like her mom and dad.
Dad gave each of their asses a squeeze as they finished stripping nude and sat down on the couch, and he made sure to take the middle seat. He turned on the flatscreen and started scrolling through the pornhub selection to find his favorites. Mom got a little lost sometimes with all the options, and it was funny sometimes at how mystified she was by fads. Dad just liked asses.
"Poolside teen gets ass drilled" he hovered over, then selected. "Oh, you're so predictable" mom scoffed. "You could at least pretend to be into women your age." "I AM, it's not my fault they put these bimbos in scenes I happen to like. It's about the setting for me, I'd be happy if the gal was forty" dad argued. Mom remained skeptical.
The clip wasn't long. A girl about Leah's age was laying on a deck chair by a pool getting a rubdown from a more mature-looking guy. They were already both naked, and he was slathering her shoulders, back, ass, and legs with oil and then giving her a vigorous rubdown as his stiff cock bobbed prominently. "Doesn't that look fun, baby girl?" Dad asked Leah as he drizzled a little lube onto his hand and started to wank. "If it wasn't freezing outside right now it'd sound fun. Maybe when it warms up" Leah answered. She did like watching massages, though. Her and mom both slouched back with their feet up on the couch and legs apart so they could lazily masturbate. Dad took Mom's leg laid it across his so she was splayed a little wider and he could watch her hand better. Every now and then he'd glance over at his daughter and feast his eyes on her, too.
Leah didn't mind Dad looking at her naked, at least not now, it wasn't something she got self conscious about anymore. He'd done a lot more than look, anyway. Ever since that time they'd gotten drunk in the hot tub on the beach trip, family sex wasn't a shocking idea for them.
The guy in the movie flipped the girl over, still gliding his hands over her body and kneading and squeezing her oiled-up body, digging his fingers into the flesh of her hips and making her boobs bulge in his hands. "That's not so bad. You can tell she hasn't had any kids, that's for sure" Mom snorted as the camera zoomed in on the girl's toned firm belly. "I swear…I haven't had kids and my stomach doesn't look anything like that either" Leah quipped. "Oh please ladies it's not a competition. Your bellies are just fine" Dad grunted, giving them each a friendly pat. "I don't have abs like the dingus about to screw her but I'm not worried about it. I make up for it with my charm." That got an amused snort from Mom.
The girl started to touch herself as she got her massage, then she hiked her legs up and the guy started fingering her asshole while she rubbed her pussy. Dad was really hard now, and Leah was feeling warm. You never could tell with Mom; she seemed to have the ability to be cranky and have fun at the same time.
Then the girl hugged her knees up to her shoulders and the guy started poking his hardon up against her tiny little butthole. "How is her butthole…like that? It's like it's completely white" Mom said curiously. "She bleached it, it's a thing" Leah answered. "Kids these days…" Mom sighed. The guy's dick paused at the girl's entrance, then started to sink into her ass as she gave a delicate little moan. "Fuck, she looks tight doesn't she." "Yes, dear, of course she's tight" Mom said sarcastically. "She doesn't look like she actually enjoys it either. Serves the little slut right for doing pornography." "Gosh mom lighten up" Leah scolded her, laughing.
Mom was right, though, it looked like the girl was having a bit of a hard time. She was trying to smile and moan and be sexy, but Leah could see her wincing and her gasps and whines sounded real as the guy slid his dick up her asshole and started thrusting in her. "Jeez he just like…went right in" Leah panted sympathetically. Dad took her left hand off her thigh and moved it over to his cock. "You weren't using this, were you hun?" he asked her with a grin. "No that's fine" Leah dutifully started wanking him as he reached over on either side and started fondling Leah's thigh and Mom's tit.
The movie continued as the girl got fucked up the ass on her back for a while, then was flipped back over onto all fours so her partner could pull back on her hips and really pole her tight butt. "Poor girl..oof, that's gotta hurt" Mom mumbled as they watched the guy slide his meat up the girl's ass and start vigorously buttfucking her. But now all three members of the couch crew were breathing hard…Leah wondered if Dad was going to nut, but the movie ended too soon. The guy pulled out and did the classic gross money shot, spurting all over the girl's face as she panted and smiled bravely. "You men are animals" Mom scoffed. "Might as well be a dog marking your territory."
Dad didn't start the next movie right away, he reached over and rubbed Mom's clit for a little while. Mom did like that, when someone else rubbed her clit, and her face got a little red and her breathing got even faster as Dad worked her. Leah let go of her dad's dick and focused on herself, teasing out wetness from her slit and using it to rub little circles around her hood.
Then Dad did start another movie, though. "Librarian Gets Raped…" "Oh, daddy, rape, really? Are you gonna rape us one day?" Leah teased him playfully. "One of these days, who knows?" Dad said, mostly joking.
Again, the sex part of the clip started almost right away…a guy was in a mature woman's office struggling with her as she fought back against him. He ripped open her shirt and started groping her breasts, then he slid his hands up and down into her skirt, then yanked it down and bent her over her desk. Mom was strangely quiet as the watched the man pin the woman down over the edge of the desk and start raping her from behind. Leah realized she was actually close to cumming when she glanced over at her. Dad was rubbing Mom's thighs and boobs. The arousal in the room more than the movie was affecting Leah too…really, she'd found out that as long as people were horny, she'd get horny. It was as simple as that for her.
Mom was moaning now. Dad was rubbing her thighs and the guy in the porn movie had the poor lady pinned down and was jamming his cock in and out of her cunt as she whined and begged him to stop. His heavy thrusts were making her butt jiggle…"Oh sh…ohhh" Mom started to groan as she came. Leah was surprised at how quickly she was behind her, silently orgasming as Mom and Dad kissed while Mom rode her orgasm all the way. Leah just preferred not to draw attention to herself.
"Now how about you, babe?" Dad said after a minute, turning to Leah. "I already came, I'm all set" she grinned. "Oh you stinker, I wanted to see that" her father frowned, not actually unhappy. "Guess that's just you. Git 'er done" Mom puched him on the shoulder. "Mind if I fuck one of you?" Dad asked. "Ugh, I'm sensitive, although you could cum in me from behind. In my PUSSY, from behind. Unless Leah wants to volunteer" Mom said, leaning over to glance at Leah. "Sure, that's fine, if you'd rather daddy" Leah nodded. "Good gal. I'll take you up on that…just lay on the floor with your legs together. I'm really ninety percent of the way there" her dad said.
They got up and moved to a towel on the rug. Leah waited on the floor expectantly, examining her nails…her arousal was pretty much gone, but she knew Dad would be happy with fucking her even if she wasn't passionate. He leaned over her from behind…"you were okay with anal, right?" he said, poking her butthole. Leah jumped forward and yelped "NO I meant my pussy Dad don't be a jerk" and he laughed and settled down with his cock at her little slit.
He settled his weight down onto her as her cunt gulped up the length of his dick. He made her grunt when he ground his hips down onto her and prodded deep into her pussy, then he started to thrust…one, two, three….eleven, twelve, his already hungry thrusts getting even heavier and deeper and more urgent, squeezing more grunts from his daughter…"haha, what'd I tell ya…damn, here it is" Dad groaned. Mom watched with an amused grin as her husband jerked forward and shot his load in their daughter's cunt, holding her down under him as she willingly let him.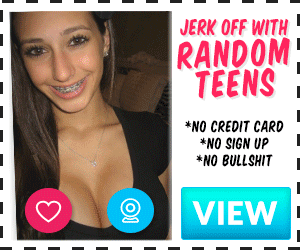 They all caught their breath. "Looks like we're done, then" Dad panted. "I guess so. Get off me now daddy I'm all messy" Leah ordered him sweetly. She could feel sperm oozing out of her in ticklish drips.
She and her father wiped up and joined Mom in getting dressed, then Dad made some popcorn and they watched Netflix.